To celebrate the release of War for the Planet of the Apes on DVD, FOX in collaboration with LADbible  held an event in Covent Garden.
Alongside all the information and promotions was a feature that would grab anyone's attention! A seriously awesome life size ice sculpture of Caesar the ape riding on horseback. We are proud to say that this masterpiece was built and perfected in our very own cold store.
The super talented team behind this giant piece of icy art are Glacial Ice! They worked long and hard to create this surreal sculpture in The Ice Co cold store to ensure the ice blocks were in the correct environment to be sculpted to perfection.
The method of manufacturing this impressive achievement is by using separate blocks and carving these individually to then fit them all together like a huge frozen puzzle.
A seriously awesome life size ice sculpture of Caesar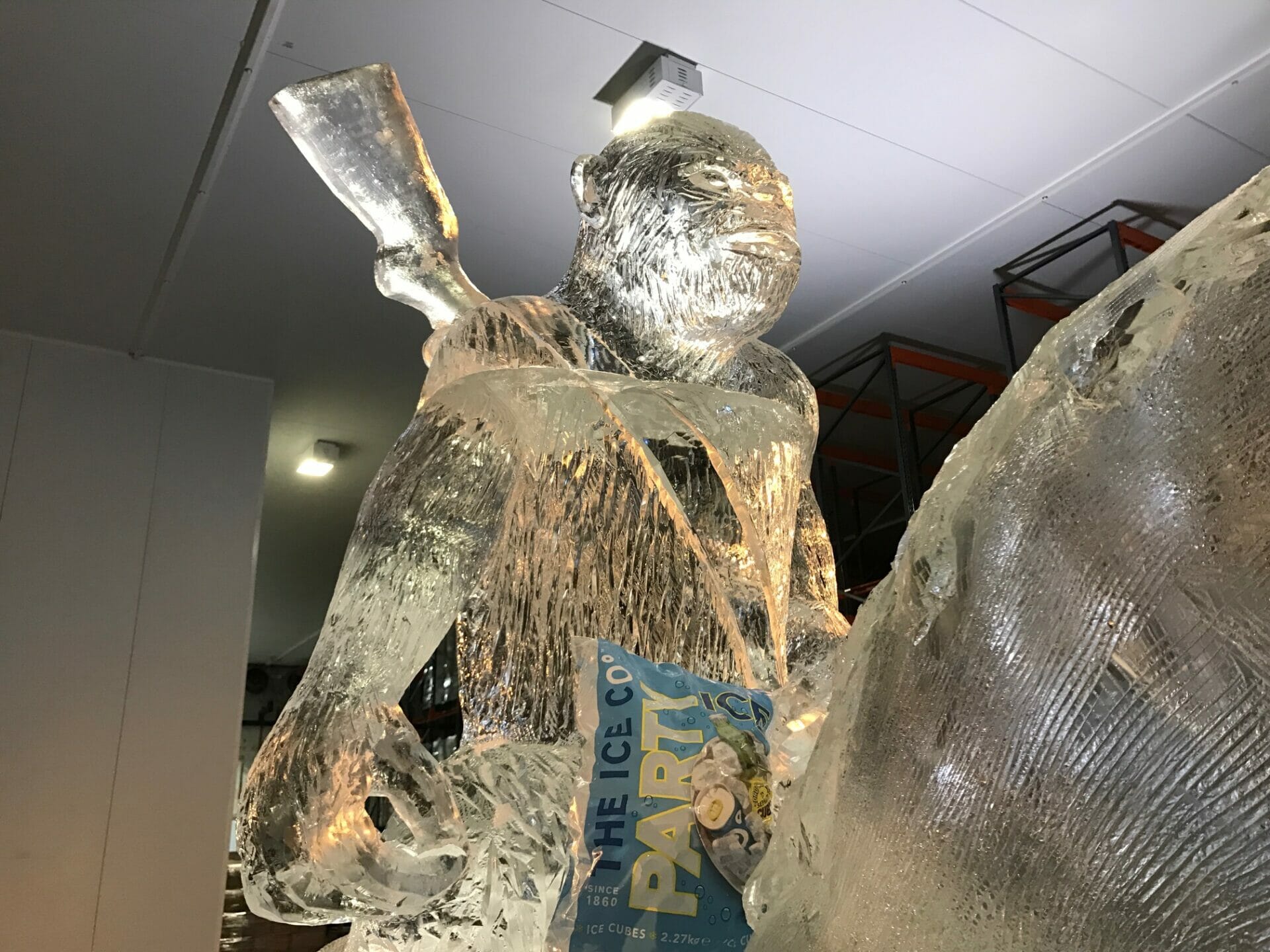 We hope the capable, steady hands of Glacial Ice and a blockbuster trilogy like Planet of the Apes with the well-known marketing campaigning of LADbible delivered all the attention and promotion it deserved! I mean seeing a monkey on a horse is one thing! It's pretty cool if you ask me (puns always intended).