Want to be the perfect party host? 
With the many upcoming events like the bank holiday, has it got you thinking that you want to host a party of your own and do it even better than a recent one you've been too? How is it that the best party hosts ensure everyone is having a good night? Well, we're about to share 5 important things to include when hosting the very best parties! This simple guide ensures you're not running to the supermarket half way through the night and will get you in the mood to enjoy the party and remember it the next day!
1. The Drinks
Surprise your guests with your cocktail making skills! A hosted party is the perfect chance to enjoy something a little different. Limit yourself to 3 or 4 cocktails to offer to your guests to avoid getting in a muddle! Keep it simple but tasty and add garnishes to give the extra wow.
If you need inspiration for cocktail recipes, we've collected some of our favourites. You'll find 100's of cocktail recipes at the tip of your fingers with easy to follow guides.
Make it easier for yourself and use your dining table as a mini bar. Put a plastic table cloth over it to protect it from any spills. Make sure you prepare well, write a list of everything you need including all the spirits, juices and garnishes and head to the shops in plenty of time (so you can practice before guests arrive)!
Equipment you will need: Blender (to make slushy drinks), cocktail shaker, ice bucket, glasses, straws and cocktail umbrellas (if you want to be extra fancy).
Remember: Guests won't like to see the host stressed, so make sure you are comfortable with the drinks you are serving and are well prepared!
Don't Forget: A range of soft drinks for those who are driving or not drinking alcohol.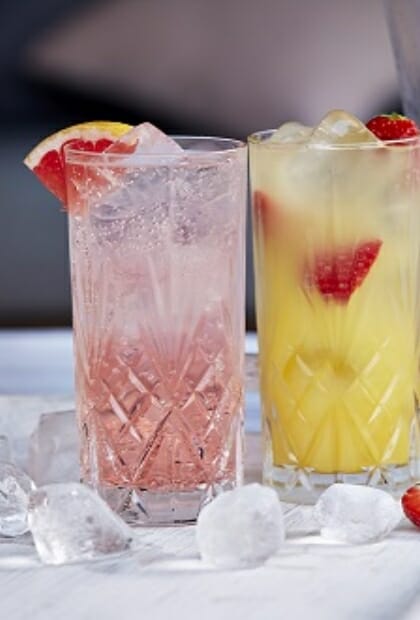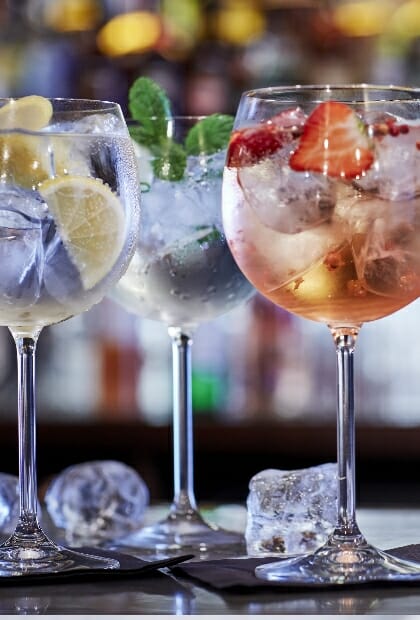 2. ICE
An essential party ingredient that is often forgotten. It's also essential in the cocktail making process as well as keeping drinks cool…nobody likes a warm Margarita!
You will need Party Ice (great for keeping bottles cool) and Crushed Ice for making and shaking cocktails. To impress the most sophisticated of guests, why not introduce them to our Super Cubes. These super-sized ice cubes are great in an ultra stylish balloon glass to keep your favourite G&T ice cold all night long. Crystal clear and extra slow melting so they won't water down drinks and affect the flavour! Because when making the finest drinks, why use anything other than the finest ice?
nobody likes a warm Margarita!
3. Music
Create a playlist of your favourite tracks on Apple Music or Spotify, hit play and leave to play all night long. 
4. Snacks and Nibbles
Nuts, crisps, popcorn, dip, bread sticks and anything you can think of that will tickle their taste buds! Get a small table full so guests can nibble as and when they like. You could also serve up some warm treats from the oven throughout the night. If you are serving drinks, it's also best to keep guests well fed!
If you want to feed something more substantial, try a chilli or stew. This can be made in the day, or even the day before and reheated. This way you are not stuck in the kitchen cooking and you can entertain guests.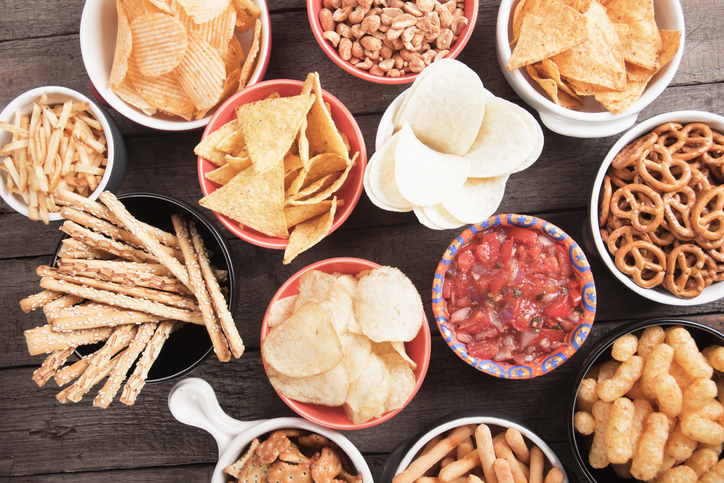 5. Create a Dance Floor
This is the easy bit! You can guarantee someone will be ready to bust some moves out around 11 o'clock! Before guests arrive push all your furniture to the edge of the party room. Create a dance floor so your friends have a space to boogie later! Place a rug down to help save your carpet from drinks getting spilt on it – you're sure to have a friend who insists they can dance with a drink and you don't want to be the party pooper that takes it off them!
That's it, there's our top 5 ways to hosting the ultimate house party! With these top 5 tips you can be sure to host a party that your guests will be talking about for weeks to come. So be prepared for lots of laughs, putting a wobbly friend into a taxi and you might need a strong coffee to get through it all afterwards!
Want more party hosting advice? Take a look at our guide on how to host the ultimate World Cup viewing party on a budget!
Remember to drink responsibly at all times. Visit www.drinkaware.co.uk for more information.