What to drink when you're not drinking?
As part of our Drink of the Month for October we've teamed up with Ceder's. Ceder's recently launched a range of flavoursome non-alcoholic spirits, the hottest way to drink when you want something non-alcoholic but are looking for more than your average soft drink. As a lot of us are staying off the booze for 'Sober October', we thought what better time to dedicate our Drink of the Month to Ceder's. Get the Ceder's Crisp & Tonic recipe here...
To tell all is Maria, Founder of the brand. See below a series of questions where all is revealed…here it is!
Tell us more about Ceder's…how did it start, what was your inspiration?
It was a combination of things that inspired us to create CEDER'S but the key factor was the insight that we (my husband Craig and I) had when I was pregnant with our first child in 2016 and neither of us drank any alcohol throughout the pregnancy. We realised how limited the choice is in terms of sophisticated adult drink alternatives when you don't want to or can't drink alcohol. Thankfully this is now slowly starting to change, but back then we were almost always forced to have a water or a soft drink while out or in a social setting, which gets really boring in the long-term.
Another factor that really pushed us in to create CEDER'S is our love for nature, especially in our home countries Sweden and South Africa. We are lucky enough to own some land in a very special part of South Africa, in the Cederberg Mountain region, and here grow some really fascinating and intriguing botanicals such as Buchu and rooibos. We thought, why don't we look into distilling these botanicals into a gin, a non-alcoholic gin, an alt-gin and CEDER'S was born.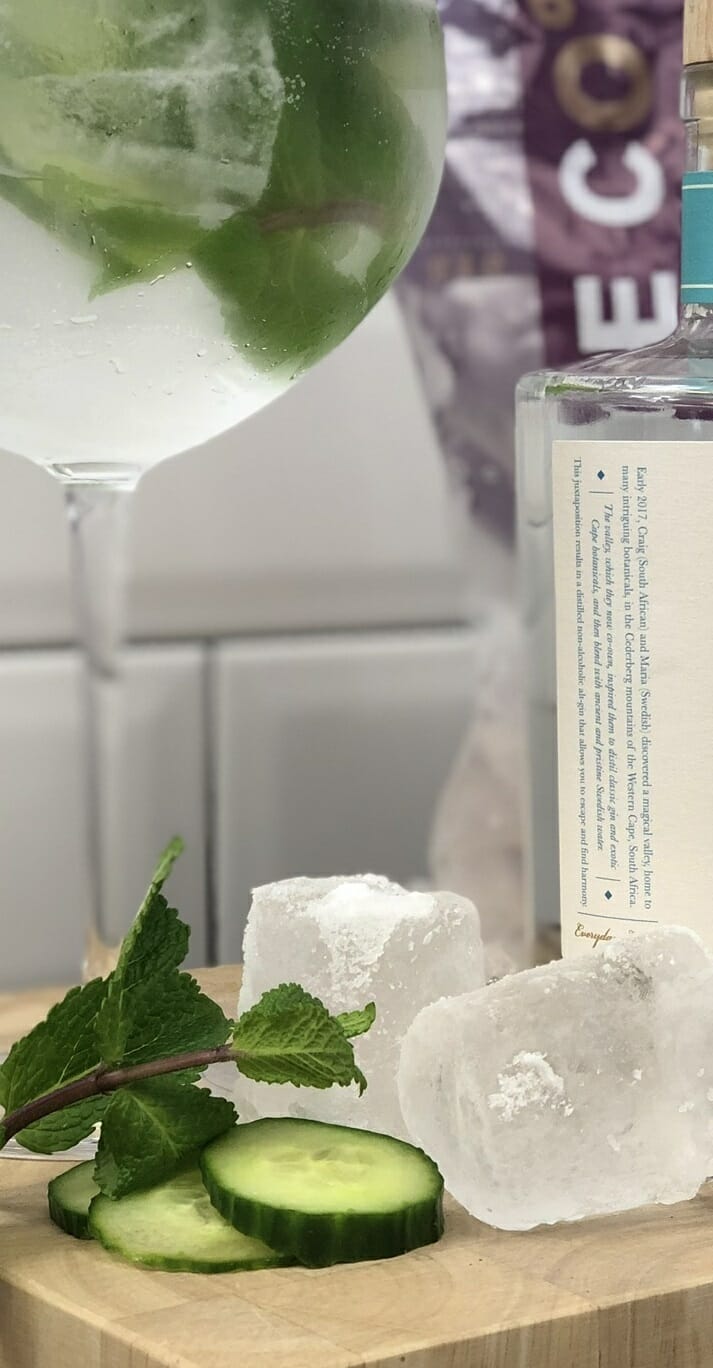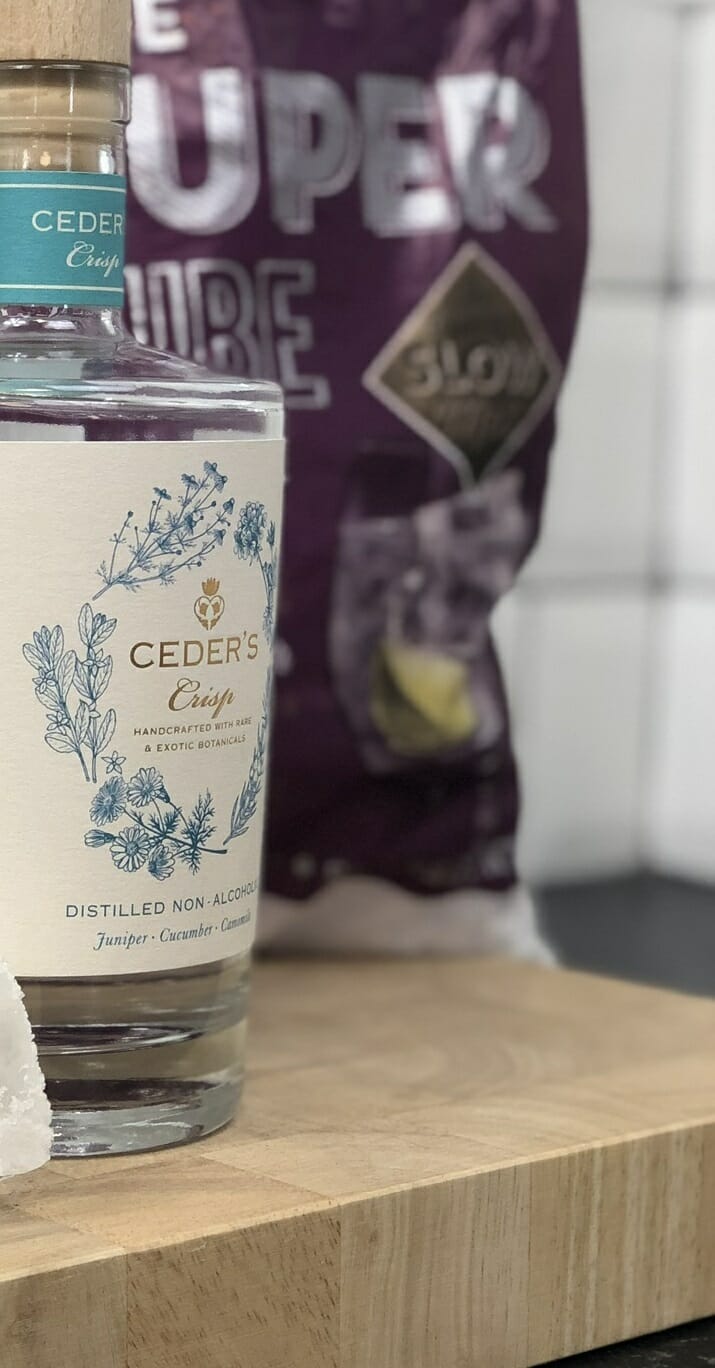 Describe the flavour profile of Ceder's Crisp?
CEDER'S Crisp has a refreshing blend of classic gin botanicals such as juniper and citrus combined with cucumber and camomile.
What difference does ice make in creating the perfect serve?
Ice is crucial to the perfect serve. When enjoying a CEDER'S and tonic it is important that you take the time to make the serve and put some love and time into making it. Choose a beautiful glass, use a decent amount of good quality ice such as Super Cubes, select a good tonic to serve with it and don't forget to finish with some fresh garnish.
Other than tonic, are there any other serves you would recommend for Ceder's?
As with an alcoholic gin you can make any cocktails you wish, with CEDER'S we have seen and tasted some excellent creations from professional bartenders. However, we feel that it is important to keep it simple and achievable to make at home so as a first step I would really recommend to go for a CEDER'S and Tonic. One good tip if you would like some variation is to choose a tonic with a twist. CEDER'S Crisp for example is delicious when served with an elderflower flavoured tonic.
Where in the world next would you like to see Ceder's next?
We launched in the UK earlier this summer, 2018, and the UK is our launch market. As we are produced in Sweden and use botanicals from South Africa and these two counties are our homes we would very much like to see CEDER'S there in the future.
You can now buy Ceder's range of non-alcoholic spirits at Sainsburys with our Super Cubes. Try it for yourself!
Special thanks to Ceder's for collaborating with us for our Drink of the Month. We can't wait to see what botanical creations they launch in the future.