Being experts in ice comes with a wealth of party prep experience. As 2018 draws to a close and the celebrations start to commence, it's the perfect time for us to share some of our helpful festive party tips. If you are in desperate need of this information, then keep on reading…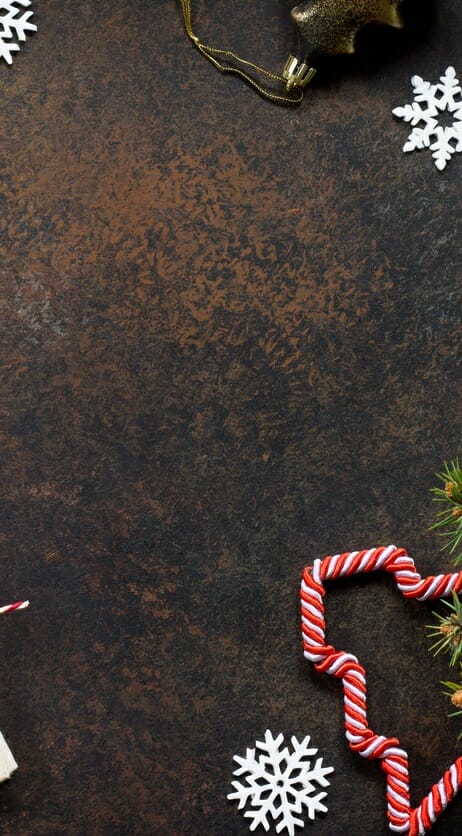 Plan ahead
Party planning couldn't be more crucial. It's the time to headcount, think of what food you will prepare, what drinks to serve and what to do about the awkward in laws who are never satisfied. We say write lists, lots of them with details of exactly what you need for the party, don't leave it to the day. Shop the day before and remember you can never buy too much. Shopping online has never been easier, you can still pick up great bargains and find plenty of inspiration. When it comes to what drinks to serve head over our Festive Drinks page for ideas on what seasonal treats we recommend.
Don't forget the ice… It's not a party with it
Have you ever had a G&T without ice? Us neither, and quite frankly we'd be distraught if a host served us a drink without the much needed ice to keep it cold and refreshing.
Keep ice buckets near drink stations for people to use, and have a big ice bucket full of bottled beer for people to help themselves to.
Here's an idea of what to serve if you love sticking to the Christmas theme…never under estimate the power of a delicious festive punch, with or without alcohol…this alco free version tastes great and we strongly recommend giving it a go!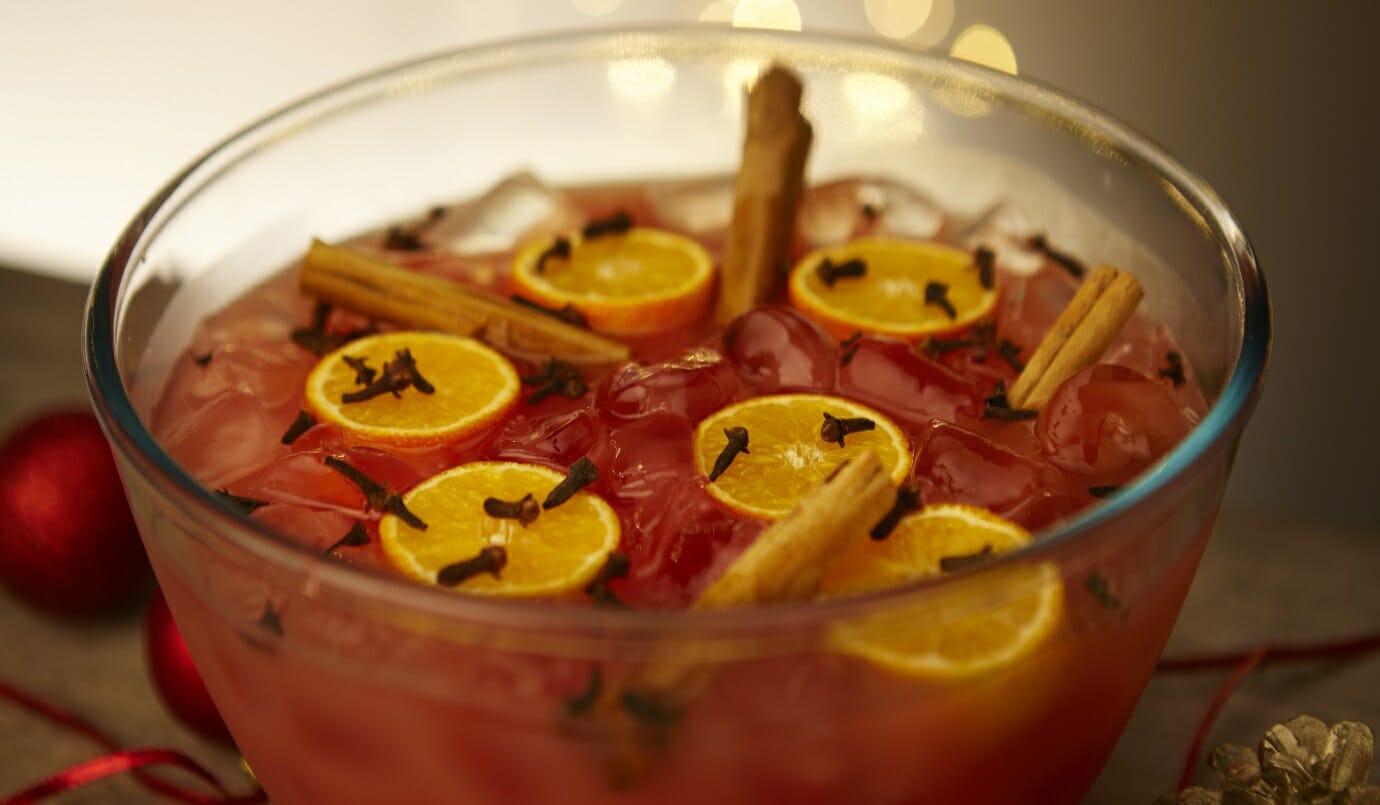 Ingredients:
3 handfuls – The Ice Co Party Ice
350ml – Cranberry juice
250ml – Blood orange juice
1 handful – Cinnamon sticks
3 whole – Clementine's
1 handful – Cloves
Method:
Fill a punch bowl with ice and pour in the juices. Peel the clementine's and add to the punch. Add the cinnamon sticks and cloves then stir and serve.
*For an alcoholic version substitute the blood orange juice with 75ml of orange liqueur and top with Prosecco.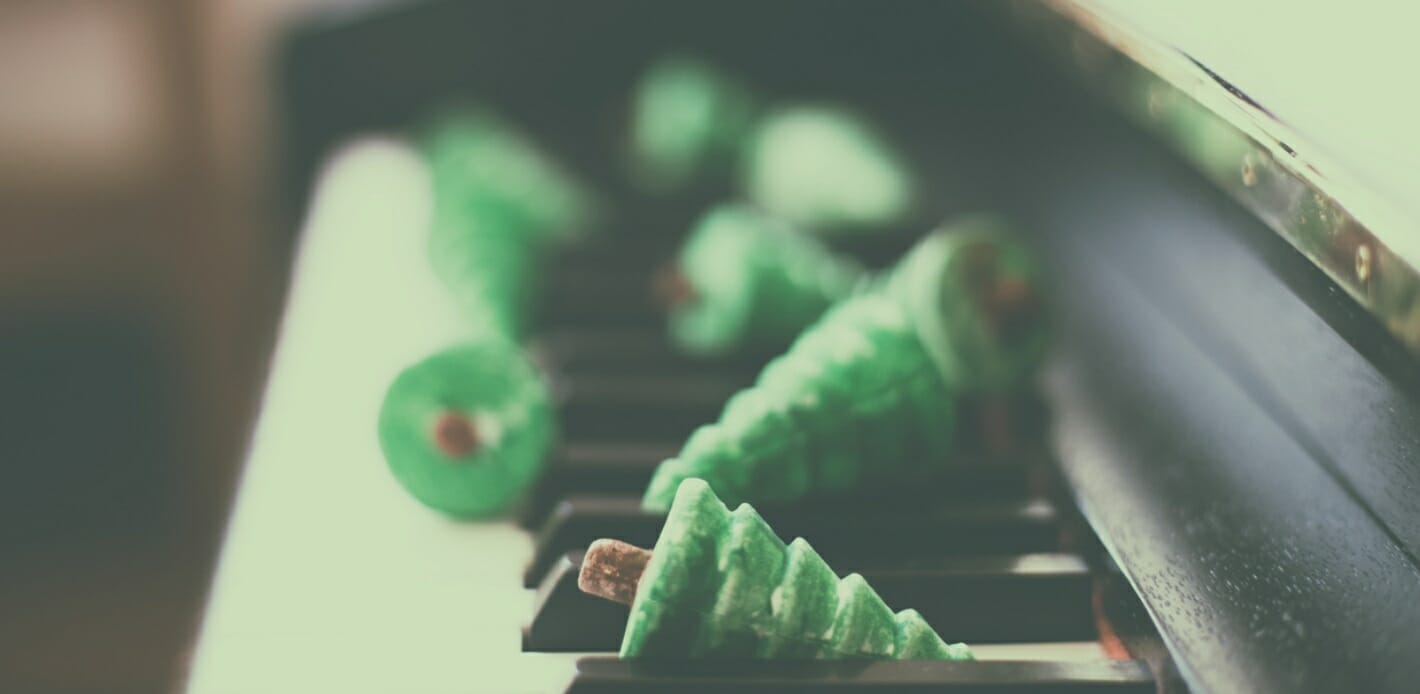 Don't overplay the Christmas songs
We all love a jolly good Christmas song, however they're playing when we're shopping, when we're driving and in just about every single other place we visit.  The word we're looking for is repetitive! Download a variety of bangers to your playlist as well as the best loved Christmas songs. After all, it wouldn't be a festive party without one.
Fancy dress is fun
This doesn't mean you need to dress up as an elf or reindeer. Get yourself a snazzy Christmas jumper and feel festive at the party. No time to buy a jumper, grab the tinsel from your tree and use it as a scarf…there really is no excuse.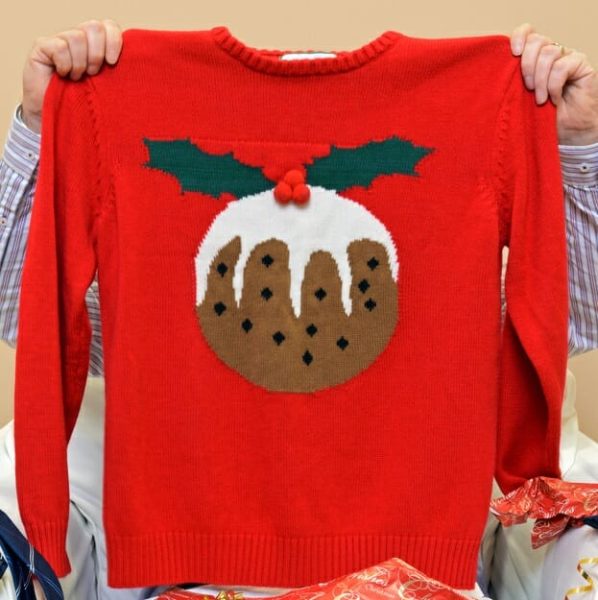 Tissues at the ready
Christmas time can be the only time of the year when families and long-distance friends can get together. Have plenty of tissues at the ready because you can guarantee there will be that one relative who'll be reminiscing about last time, it's bound to get emotional.
That's a round up of our top tips for the season. Have fun, stay festive and drink responsibility.
Looking for the perfect stocking filler or Secret Santa gift? Treat your loved ones to our Little Book of Festive Drinks available to buy on Amazon for a limited time only.