The Ice Co is thrilled to have been awarded a prestigious industry award this week. The Food Manufacture magazine hosts the Food Manufacture Excellence Awards to recognize the best in the food industry and The Ice Co received "Frozen Food Manufacturer of the Year"!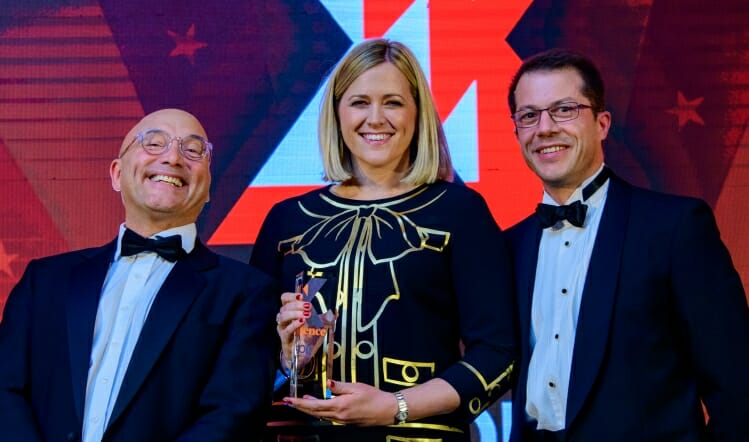 The Ice Co was amongst a line up of other great brands that were recognised on the night for their achievements. A full list of winners and finalists can be seen here.
Polly Metcalfe, MD for The Ice Co received the award and said "This year has been one of the most challenging yet exciting and winning this award has been the "ice-ing" on the cake! I couldn't be prouder of the team and their hard work, dedication and passion. My thanks and congratulations go to them, they thoroughly deserve this award."
Winning this award has been the "ice-ing" on the cake!
The glitsy event was held at the Park Lane Hilton, London on Wednesday 7th November. The awards themselves were presented by Masterchef's very own Gregg Wallace and the theme for the night was Greatest Showman which set the guests up for a great time.
At The Ice Co, we pride ourselves on manufacturing the best quality ice cubes in a range of shapes and sizes to suit the occasion in which you are using them. You will find our products in retailers across the UK including Tesco, Sainsburys, Waitrose, Morrisons, Ocado and Booths.
Thanks Food Manufacture for a great evening, a fabulous time was had by all!