Fellow Yorkshire brand Priory Vodka's brand-new Coffee Infused variant is great for making the tastiest Espresso Martinis so it makes a perfect fit for our Mother's Day special 'Drink of the Month'. Whether its your mum, grandma or just a special lady in your life you're looking to treat this Mother's Day, do it with this one of a kind Espresso Martini recipe. Here's our step by step guide of how to shake it up….
You might be wondering who Priory Vodka are and how you get your hands on a bottle of their Coffee Infused vodka? Well we asked them a bunch of questions to get to know them below….
When did the adventure of distilling your vodka begin?
As Yorkshire farmers we have always been keen to diversify and make the best use of our produce. So, in the years of surplus potatoes we did not want to waste perfectly good spuds! By coincidence a Polish man named Eric and his family came to help on the farm. He would often boast that the poles could make vodka out of anything and that in the old days he would help his grandfather distil the moonshine.
Two years later with a lot of practice and experimenting, we are happy to say that we have arrived at a product that we are all very proud of. In it's short life time it has already earned some amazing accolades- Two gold medals at the Vodka International Masters Awards 2017.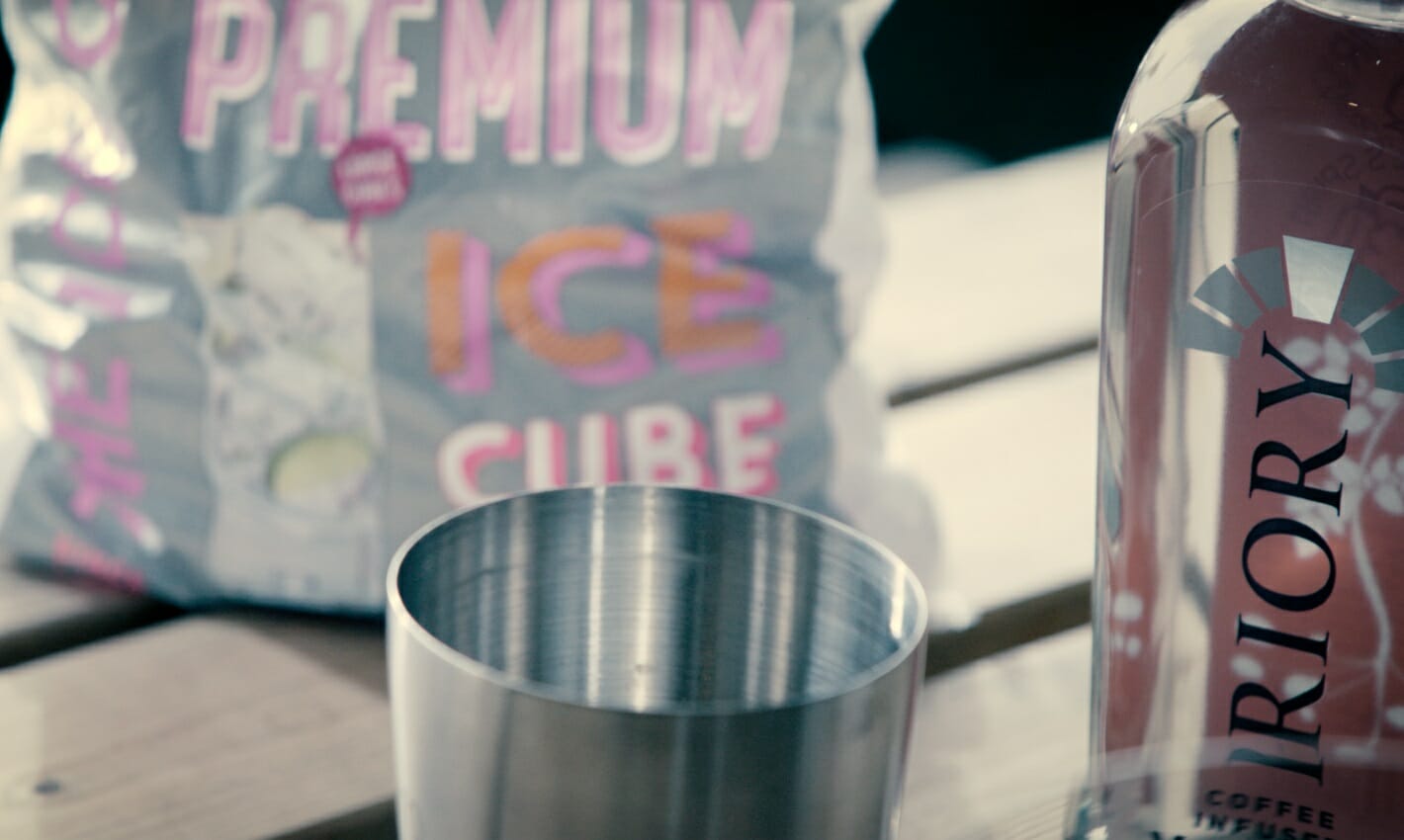 Our whole ethos is based around using the very best of local produce
If you could recommend to our readers how best to serve vodka what would be the process?
Priory Vodka is a very smooth sipping and mixing vodka, so to best show off it's fruity and floral characteristics keeping it simple is best.
1)     Fill a highball glass with Premium Ice cubes.
2)     Add 2 measures of Priory Vodka.
3)     Pour in tonic water to taste.
4)     Garnish with lime.
Refreshment in its most simple form and don't forget to help us in our efforts to eliminate disposable plastic straw use.
For our Coffee Infused Vodka we highly recommend a Espresso Martini! For more cocktail ideas visit www.prioryvodka.co.uk/cocktails
What does sourcing local mean to Priory Vodka?
Our whole ethos is based around using the very best of local produce, potatoes from our fields and fresh local spring water. Even our glass bottles are made in Yorkshire and on a good day the electricity comes from our solar panels.
Where would you like to see your vodka go next?
We are aiming to broaden our appeal by introducing new flavoured vodkas to our range including Toffee, Pink Grapefruit, Rhubarb Infused, Chocolate and Hot Chilli. As well as launching our Priory Potato Gin in 2019 too.
Tell us one fact that people might not know about Priory Vodka?
If all goes well, we can produce a batch of Priory Vodka in 10 days, from peeling the spuds to filling the bottles with vodka!
A special thanks to Priory Vodka for teaming up with us this Mothers Day.
You can buy their range of vodkas from their website here: https://www.prioryvodka.co.uk