Whether you've been gifted (or treated yourself) to too many Easter eggs, feel inspired with our top 5 ways to use them up. We all get bored of eating chocolate in just the shape of an EGG!

1. The 'Choccy Hot Chocolate'…or an 'Chocolate Egg Milkshake'
For the Choccy Hot Chocolate: It's easy and simple…in a pan on the hob warm a cup of milk, add 1 Easter egg (or as much as you like) and stir well until its just how you like it. Use milk, white or dark chocolate (or a mix). Once combined pour into your favourite mug (we all have one!) and top with whipped cream, marshmallows and sprinkles to make it egg-xtra special.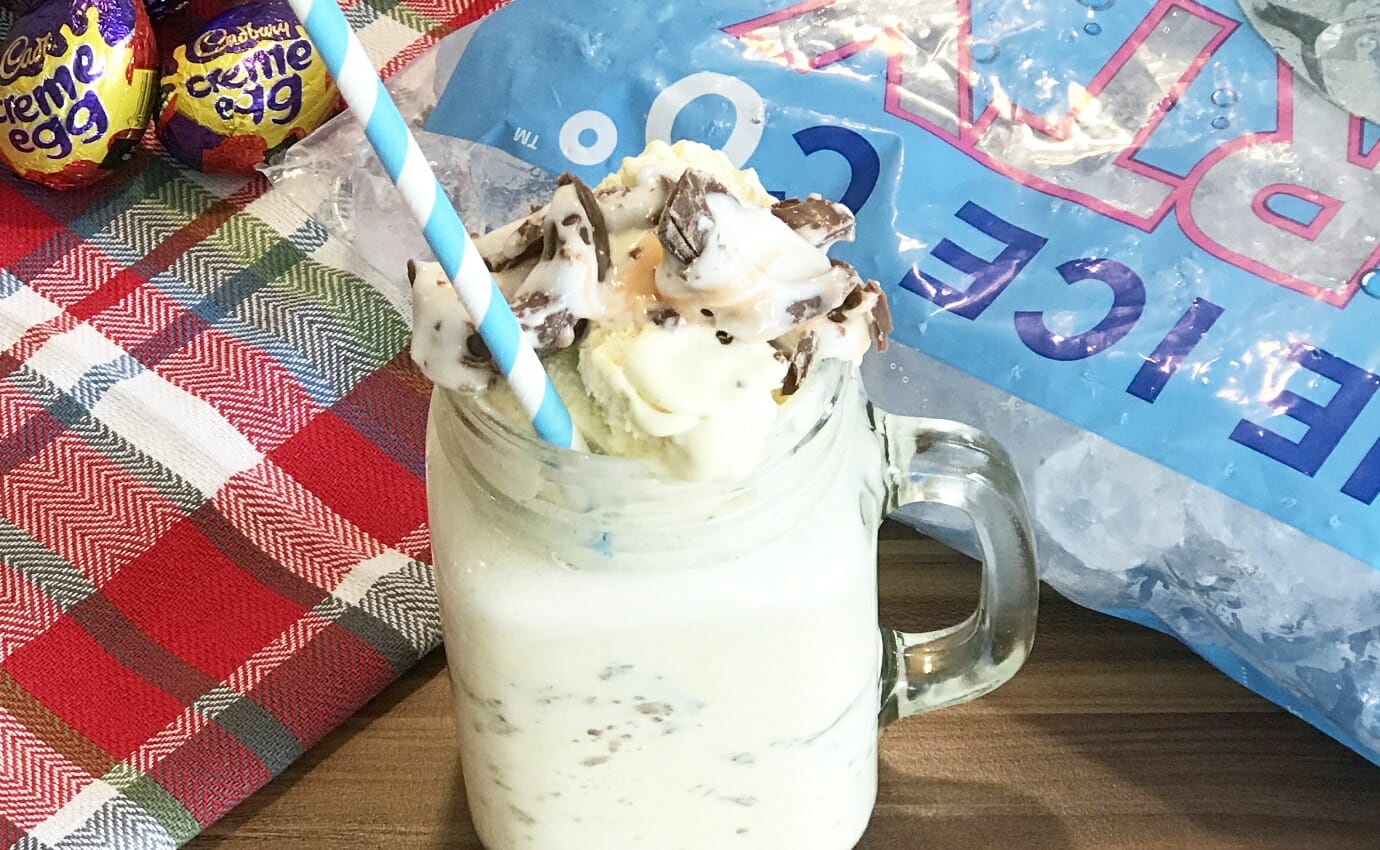 To make an Chocolate Egg Milkshake…(some call it a smoothie, we call it a milkshake!) Add 1 handful of Party Ice, 1 left over easter egg and a cup of milk to a blender and blend for 30/60 seconds until smooth. Pour into a tall glass and then top with whipped cream, ice cream, more chocolate egg or sprinkles…you decide! Why not make it EXTRA special (ADULTS ONLY!) by adding a shot of one of these favourites to the blender too…
Baileys
Tia Maria
Salted caramel sauce
Raspberry Liqueur
2. Double Chocolate Chip Cookies
What you will need A.K.A the ingredients:-

x125g unsalted butter, softened
x250g brown sugar
x1 tsp vanilla extract
x1 egg
x225g plain flour
x½ tsp baking powder
x200g of left over Easter Egg Chocolate, roughly chopped
The Method
1. Pre-heat the oven to 180 and line a baking tray with baking paper.
2. Place the butter and brown sugar in a bowl and beat with an electric whisk until thick and pale. Add the vanilla extract and egg, then continue to beat until just combined. Sieve in the flour, baking powder and a pinch of salt and gently fold to combine. Stir in the chopped chunks of Chocolate Easter Eggs.
3. Place tablespoonfuls of mixture on the tray, space 5cm apart.
4. Bake for 15-20 minutes until golden brown.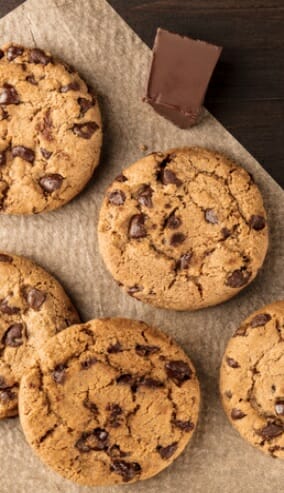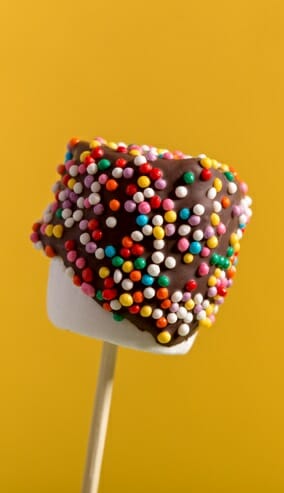 3. Chocolate Shot Cups
Make cute desserts or serve shots in chocolate shot glasses…simply melt 1 chocolate Easter egg in a bowl, place a Super Cube into the melted chocolate not covering the top of the cube, remove and place on a tray. Put into the freezer and leave for half and hour. Once ready gently pull out the ice cube. There you have it, a chocolate shot glass. Fill with whatever you fancy.
4. An oldie but simple…Chocolate Cornflake Cakes
Melt 1-2 chocolate Easter eggs either in the microwave or over a hob (with an adult!), making sure to check you don't over cook it! Once all melted add handfuls of cornflakes or rice crispies to the chocolate until they are all covered in gooey chocolate.
Spoon into bun cases and leave to set. Once they have cooled down and set, enjoy with a drink.
5. Chocolate dipped Marshmallows
Probably the easiest yet most fun way to use up those Easter eggs.
Pop some plain white marshmallows onto wooden sticks. Fill some bowls with sprinkles and melt some Easter chocolate, then dig in dipping the marshmallow in the chocolate and then in to the sprinkles… eat straight away or leave them to set for later, if you can wait that is?
So, get those left over chocolate eggs used up with these 5 fun ways! We want to see your photos too…tag us using @the_ice_co on Instagram.
Until next year!