Taking raising awareness of Testicular Cancer to a whole new level!
The Ice Co and The OddBalls Foundation have come together to wrap one of The Ice Co Storage & Logistics trailers in OddBalls bright fun colours, to raise awareness of Testicular Cancer up and down the UK roads. This stand out trailer will be travelling around the country to draw attention to our #IceColdBalls campaign and with April being Testicular Cancer Awareness Month  mean't it was the perfect time to launch.
If you haven't heard of OddBalls then here's an introduction to who they are and what they're about…The OddBalls Foundation was set up in 2016 to raise awareness for Testicular Cancer following on from the success of the flamboyant underwear and sportswear brand OddBalls Apparel. The highly engaging underwear brand was launched after former Newcastle United goalkeeper Steve Harper, former Scotland International rugby player Richard Metcalfe and former Newcastle Falcons CEO Paul Varley met and discussed ways to raise money for Testicular Cancer whilst setting up a clothing brand. The underwear brand they created along with Managing Director, Will Cooper, is highly supported by sports stars and celebrities including Alan Shearer, Dame Kelly Holmes, James Haskell and the Welsh Rugby Union Team to name a few.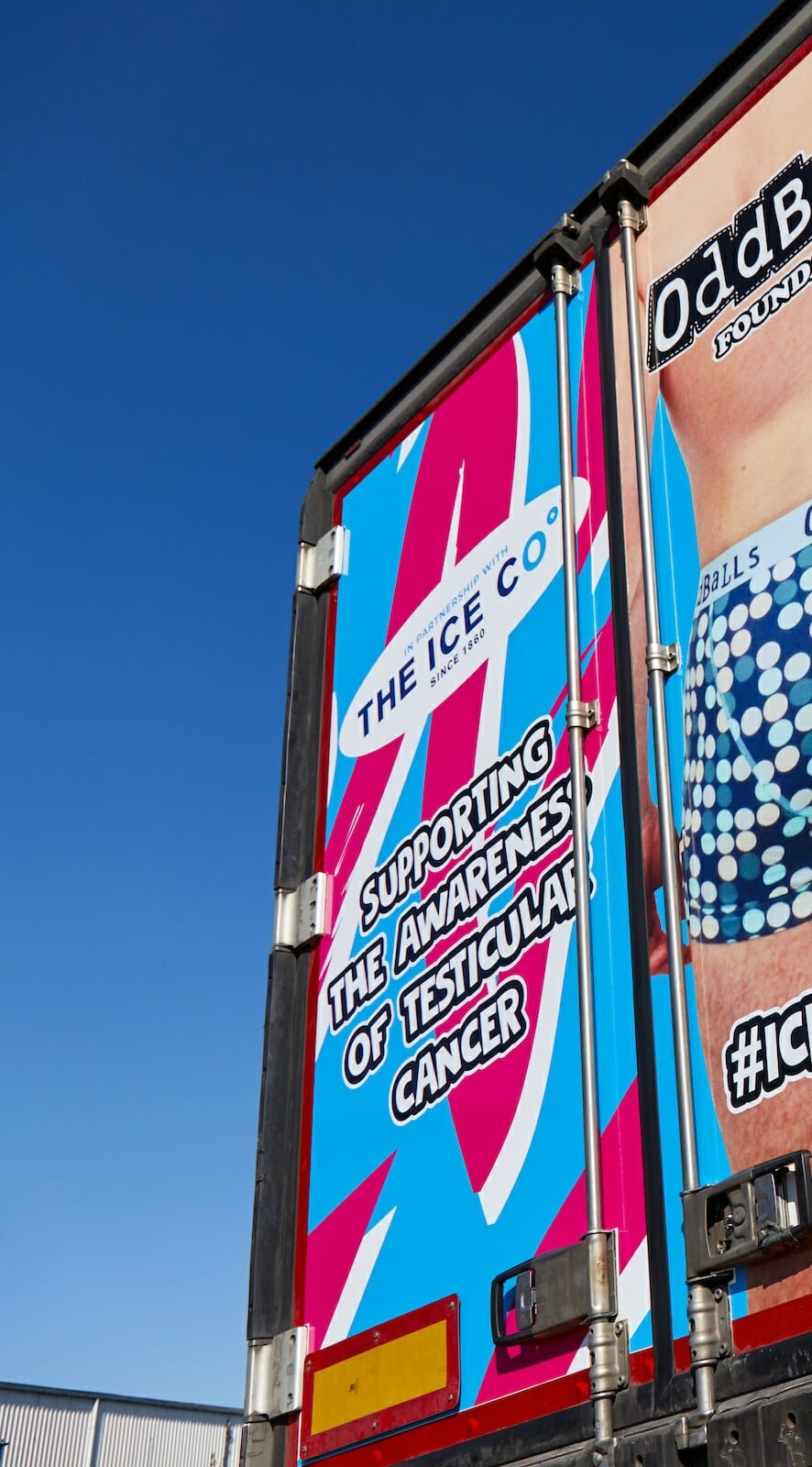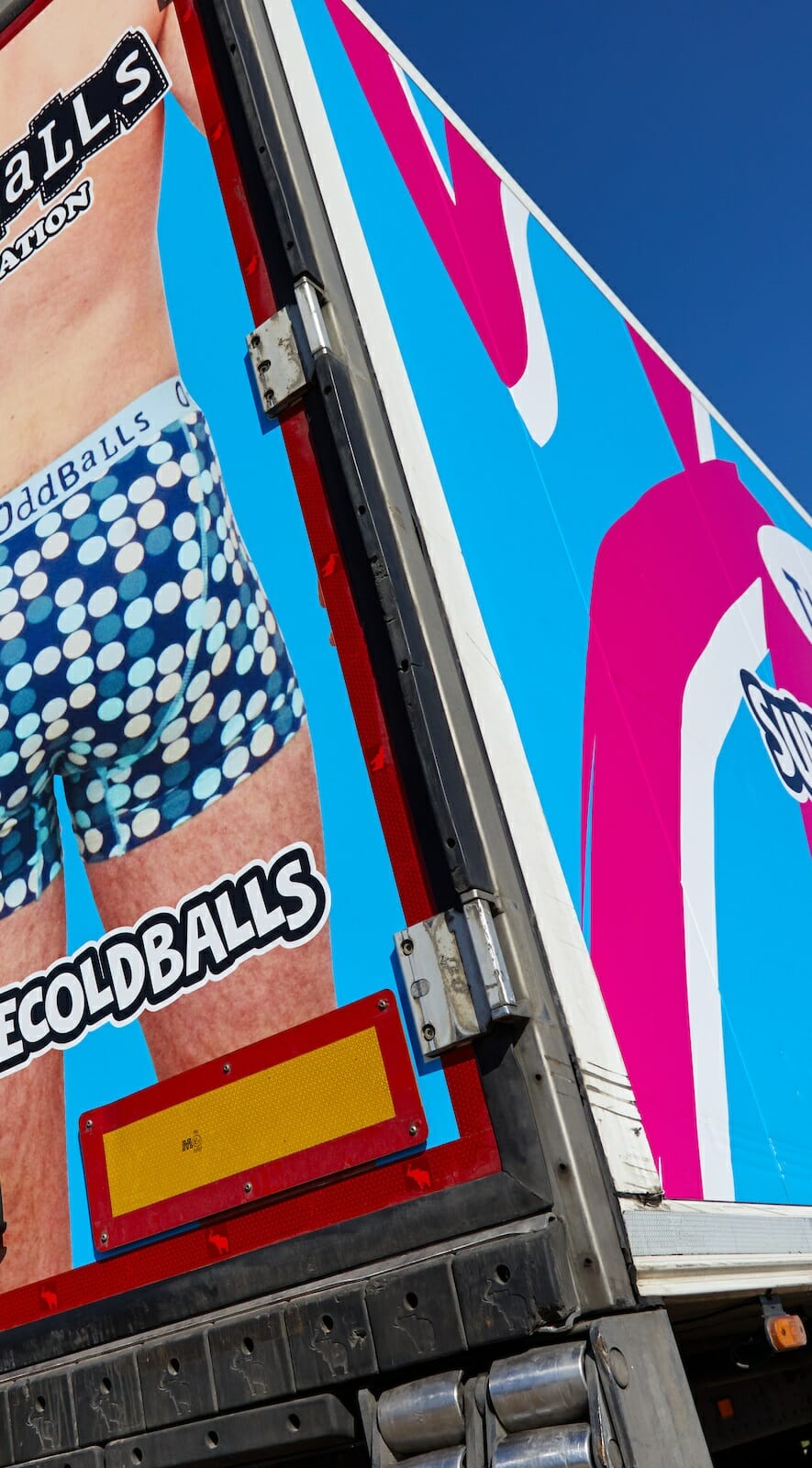 The Ice Co are super excited to be doing what we can to help. These trailers travel approximately 160,000km every year, if you see it on your travels and you can safely do so, send us a picture to our Instagram or Facebook and we'll be sure to share it.
Will Cooper, Managing Director of OddBalls Apparel spoke of his thoughts towards the campaign and said…
'We are hoping the collaboration with The Ice Co generates huge amounts of Social Media content and helps promote The OddBalls Foundation across the UK. Our main aim is to increase the awareness regarding Testicular Cancer, having something visual and eye catching on the roads will get people talking and that is the first step! It's certainly going to be the loudest lorry on the roads!
We are proud of the brand we have created, and the awareness raised for Testicular Cancer. As The OddBalls Foundation continues to grow we want that awareness to increase and ultimately stop anyone from dying of Testicular Cancer.'
Have you checked yourself recently? Get to know The OddBalls check yourself guide and you see if could save a life!
To encourage our employees to do just this we will be distributing literature around our sites, having signage in toilets and raising awareness on social media throughout the campaign.
Follow the #IceColdBalls hashtag on Instagram!