World Cocktail Day is held on the 13th May every year and our friends at The Cocktail Pickers have cracked it in creating the simplest, but at the same time the tastiest, cocktails of some delicious flavours. For that reason, we've teamed up with them for our Drink of the Month. Throughout May we'll be running a number of competitions on our Facebook page to WIN all The Cocktail Pickers flavours along with the best ice to shake it or create it with, plus any tools you'll need too.
Along with all this Jen, Founder of The Cocktail Pickers, has given us an insight into the brand and tells us more about how the story began. Eager to learn more? Keep on reading as we quiz Jen in a Q&A below…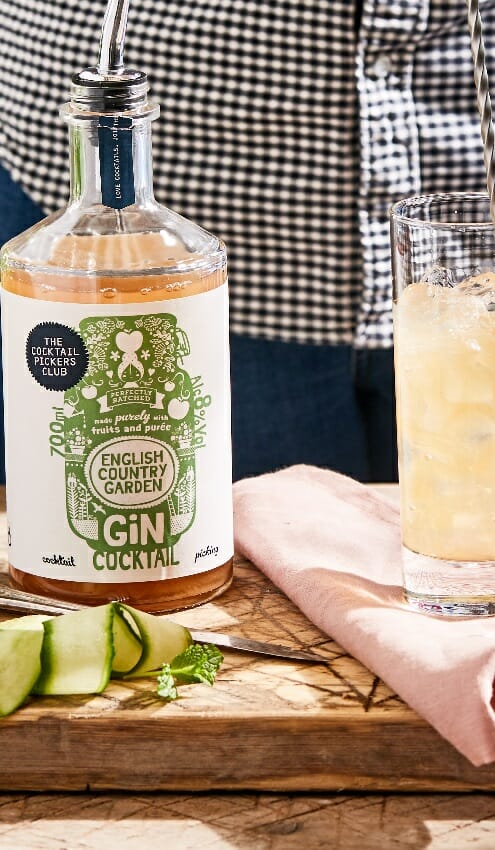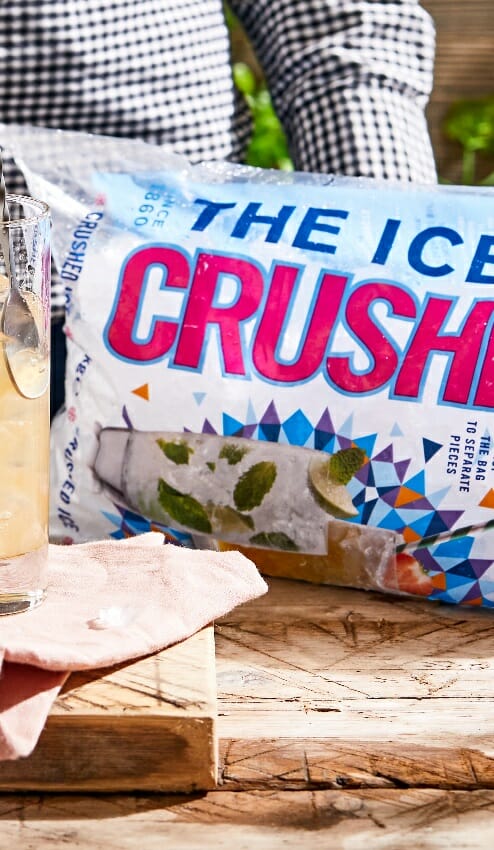 Welcome Cocktail Pickers! Tell us your background Jen and how the idea came about….
I've always been a massive cocktail fan and love how creative and fun cocktails are. I started my first business at the age of 19 which had always centered around property. In Christmas 2014 I had agreed to host the family, it was creeping up fast and at my busiest time of year I wanted to have a fun 'pre drink'. I'd always made my own cocktails but ran short of time so assumed I could just buy something… I was so disappointed that the offering which was artificial and full of sugar, so once again made my own. Getting a little carried away with ingredients I spent over £200 on different spirits and fruits. 2 years later I sold my estate agency business to fund my new venture and I was away. I make it sound so easy, but it really has been one hell of a journey! I've learnt so much and the thrill of seeing the bottles on the shelves and wonderful feedback is just overwhelming!
So, you've been travelling the UK for events, where else can we expect to see you this Summer?
We literally have events all over the country this year, it's so exciting! I've got to say that the food and drink festivals are always a favourite and even better when I'm on my home turf of Yorkshire! It will be our third year at Sheffield Food and Drink Festival from the 24th-27th of May as well as Yorkshire Dales Food and Drink festival on July 20th– 21st. June 22nd & 23rd you will find us at The North Leeds Food Festival at Roundhay Park, which we're really looking forward to as that's a new one! We've got such a great crew of followers who come back and find us at events which is always such a massive compliment! Do check out our Facebook page for events we're heading to next, we always have loads of fun and the samples are always chilled and flowing!!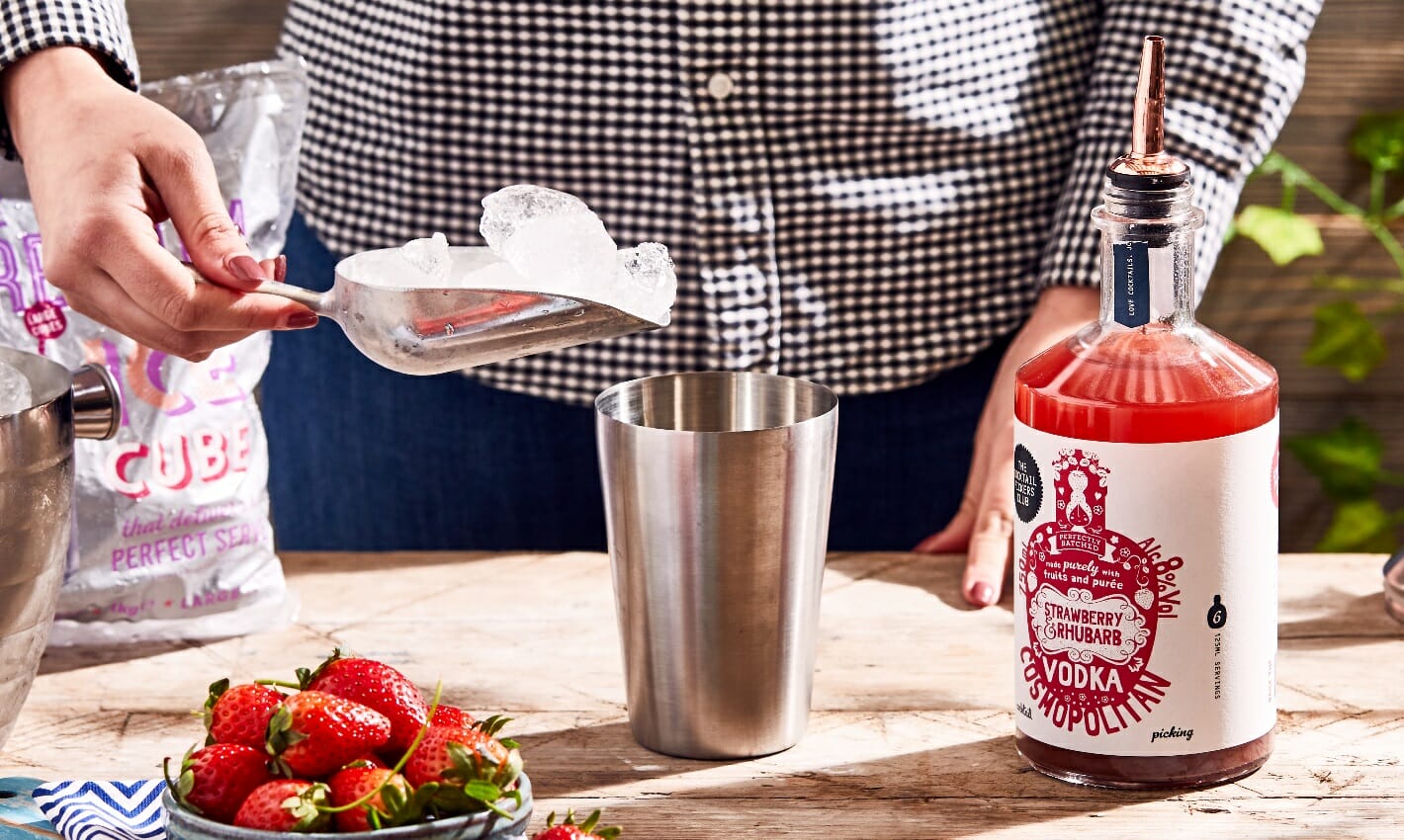 What has been one thing you've stood by since you got started?
My aim has always been to bottle cocktails as good as you can buy in a bar, making them convenient and taking the mess and hassle out of it. I was determined to use the highest quality ingredients and that nothing artificial was to be added to the bottle whatsoever. Commercially this costs more, but I'm so proud of the finished product. I'm really lucky to be surrounded by an amazing team who I have worked with from day one and who have embraced my passion. Very early on I pitched the cocktails to a buyer who had been in the industry 30 years and said he had been waiting 10 years for someone to crack this market. It was a very nerve wracking moment, but made all the hard work worth it when he congratulated me!
Are there any new flavours about to launch you can give us a sneak peek into?
It's all about the Spiced Rum this summer but that's all I can say!! We currently have three core flavours which are our English Country Gin Cocktail, Strawberry and Rhubarb Cosmopolitan and Passion Fruit Martini. We are now starting to introduce 'Limited Batched Flavours', for example over winter we had a Gin Bramble flavour which went down an absolute storm, running two batches which sold out within a couple of weeks! Keep your eyes peeled on our Facebook page as we will be launching the new flavour in the next month and looking for tasters.
Are there any unexpected pairings your fans have put with any of your Cocktail Pickers flavours that you want to shout about?
We love it when people play with our cocktails and come up with new ideas! Here's some of my favourites…
Based on the Pornstar Martini..
Blend with ice and turn into a frozen slushy, float ½ a passion fruit on the top and pour over your favourite fizz.
Bring more booze to the party? English Country Gin Cocktail…
Serve over crushed ice and top up with 25ml of blackberry liqueur. We like Sovereign No2 Apple and Blackberry!
A classic with a twist… Strawberry and Rhubarb Cosmopolitan
Dip the rim of a glass into lemon juice, then dip into popping candy. Shake the Cosmo over ice then strain into your glass.
If you're looking for inspiration this World Cocktail Day, why not give The Cocktail Pickers a try? Buy their range from Ocado or their website and remember to just add ICE. Here's a snippet of how to create the Pornstar Martini…