For this months Drink of the Month we've collaborated with our friends from New South Wales, Ink Gin! We've been spending some time getting to know them and to also create a cocktail that changes colour for Halloween, how exciting! Find all the details of how to make 'Magic' on our recipes page.
Ink Gin are all the way from Australia and part of Husk Distillers, discover more in our Q&A below…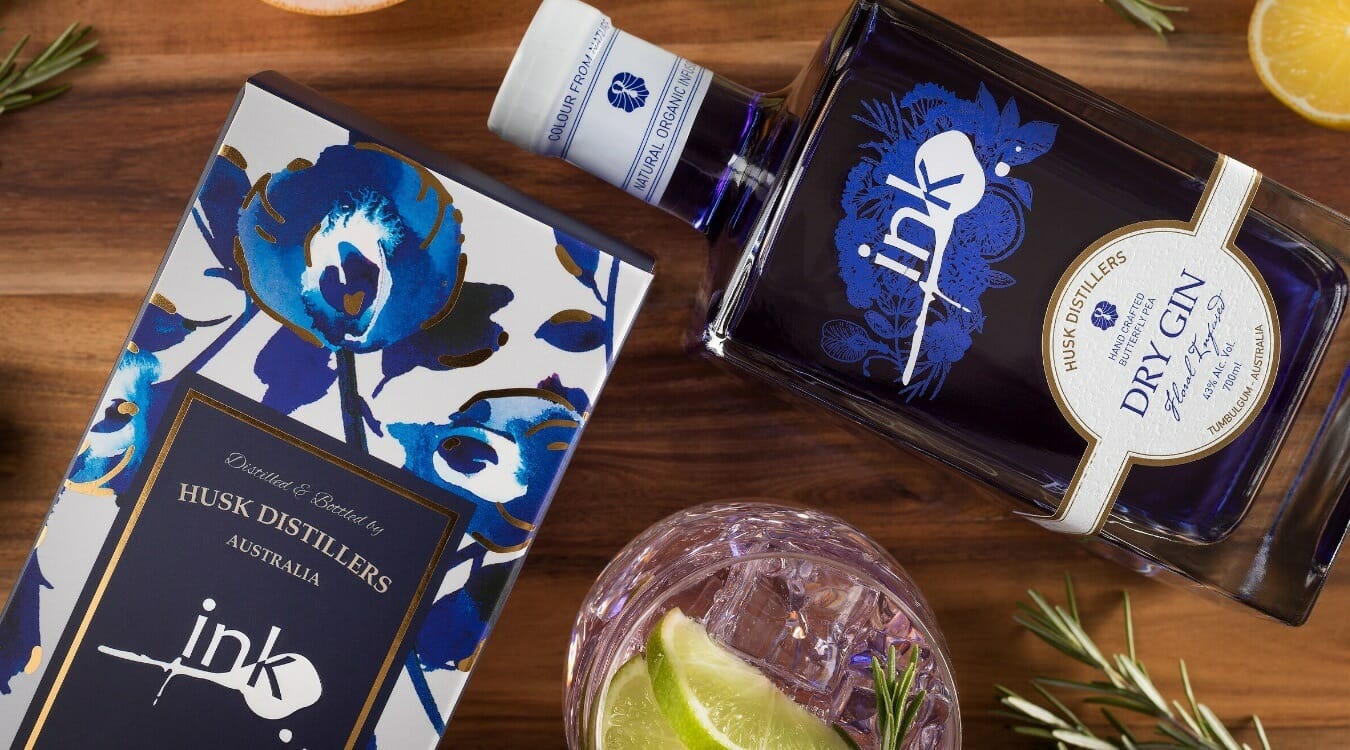 Tell us 3 interesting facts about Husk Distillers:
– Husk Distillers is home to Ink Gin, the original beautiful gin – Ink was the world's first all natural, colour changing craft gin.
– Husk is a farm distillery, we have 150 acres of grassy paddocks, cane fields and 12 hectares of virgin subtropical rainforest.
– Husk Farm Distillery is also home to about 40 happy cattle – they drink all the distillery waste and eat all the spent botanicals leftover after gin distillation. Except cinnamon… they do NOT like cinnamon.
Where is your distillery?
In the Tweed Valley, on the far North Coast of NSW. It's a beautiful region just south of the Gold Coast, and north of Byron Bay. Mountains, rainforest, national parks, beautiful rivers and some of the best surf breaks in the world.
What was the inspiration around your Ink Gin?
We wanted Ink Gin to be really different in both appearance and taste. After searching across our backyard of the Asia-Pacific region, we came across the butterfly pea flower in Thailand. Butterfly pea is enjoyed in herbal tea in Thailand, and has a beautiful soft flavour, nice mouthfeel and stunning floral 'ink' which is pH sensitive, changing from indigo to pink when you add something acidic like lemon or lime juice. We knew we had found our core botanical, and we then went about creating a gin recipe to capture this flower in a spirit.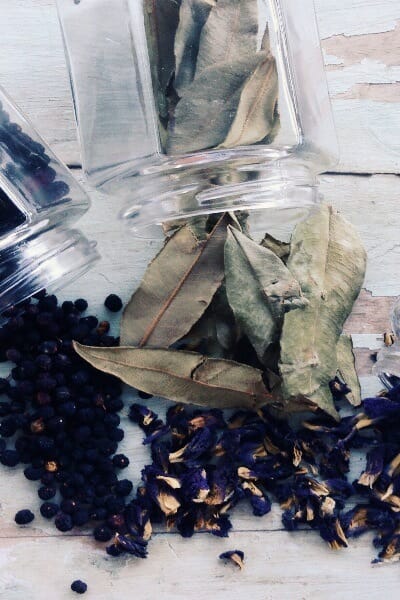 How important is good quality ice in a G&T?
Very important! Chunky ice will keep your drink colder for longer, and melt more slowly so that your drink doesn't become watered down.
Where can people buy Ink Gin in the UK?
SEA Spirits have brought Ink Gin to the UK. Find it online at Master of Malt or contact SEA Spirits directly.
Anything else to highlight?
Ink Gin is a modern Australian gin, meaning we've used some beautiful native botanicals to showcase alongside the traditional juniper berries. Lemon myrtle leaf and Tasmanian pepper berry are two stand outs.
Special thanks to Ink Gin for featuring as our Drink of Month.