Friday 29th November 2019 was an important day in The Ice Co's calendar, it was the day we held our very first Company Catchup. In 160 years, this is the first time we have got the whole team of over 100 of us together from across our 3 factories, to share some exciting company updates and for everyone to learn more about the company that they work for. Hosted by Polly our Managing Director and Owner we started with a game of heads and tails as an ice breaker, followed by an animated timeline showing our company history. Since 1860 a lot has changed. It hasn't always been ice…
The Company Catchup was the perfect time to share our brand new company video featuring employees across the business. Discover for yourself how the worlds most refreshing product is made, including a sneak peak into all 3 of our manufacturing sites across the UK. It's not just frozen water…
Along with all this we hosted The Ice Co Hero Awards. With 6 awards up for grabs, nominated by employees of the business, here's the list of winners with a short description about what that individual did to achieve their award.
The Inspirer Award
Awarded to Ellie Morris who has demonstrated passion, is willing to learn and shares her skills and knowledge with others.
The Continuation Award
Awarded to William Macdonald-Hall who has demonstrated a 'can do' attitude, is ambitious and motivated and has made a decision that has made a difference to what we do.
The Challenge Award
Awarded to Jessica Wilsdon who has demonstrated teamwork, practicality, a cool head under pressure and an ability to muck in.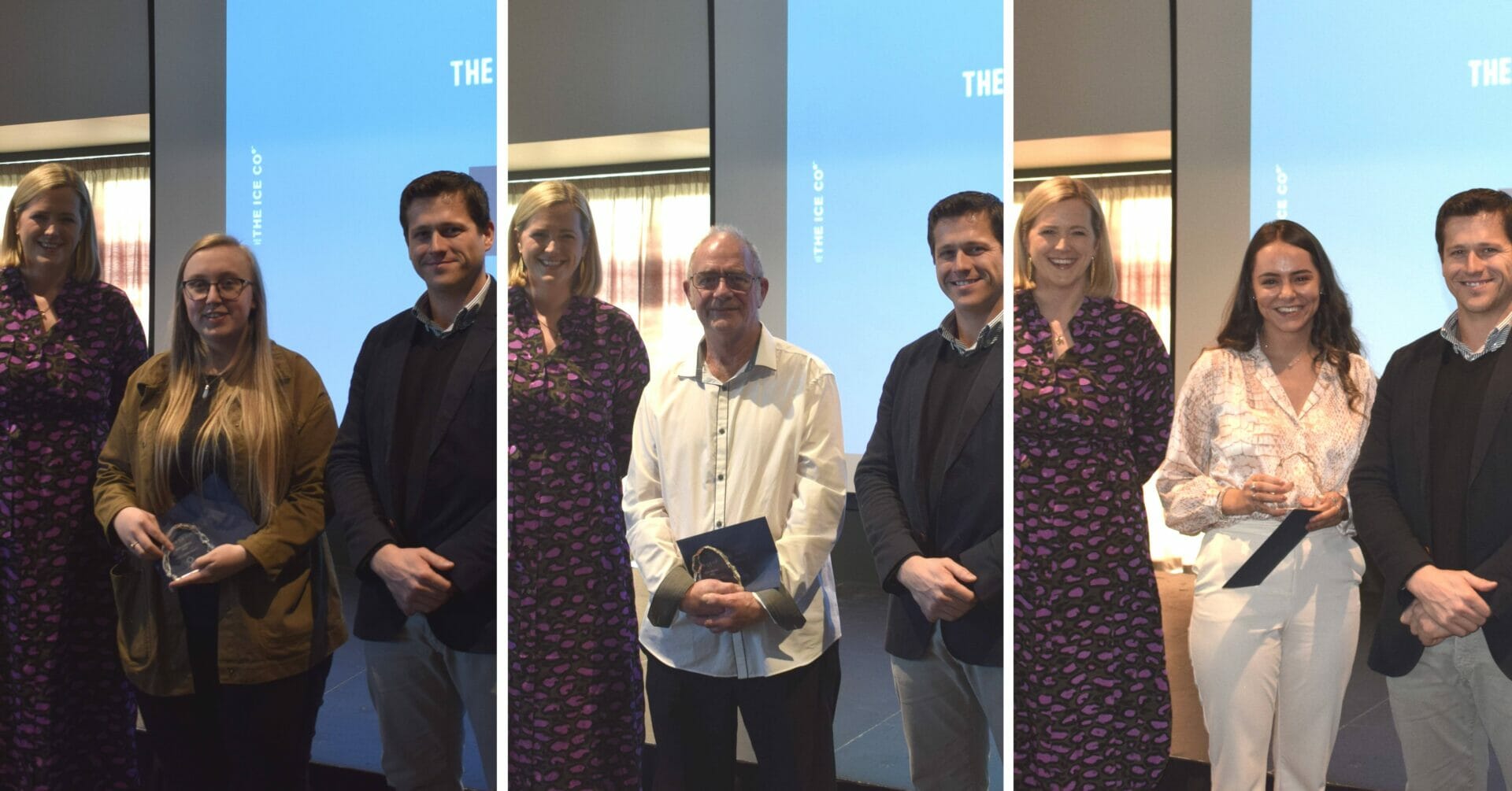 The Protector Award
Awarded to Barbara Green who has shown responsibility towards The Ice Co, her employees, themselves and the environment.
The Dependable Award
Awarded to Liam Severn who has made something happen and created confidence in somebody else like a colleague, customer or supplier.
The Ice Hero Award
Awarded to Aiga Rubene who has been a real standout superstar and unsung hero. Going above and beyond, Aiga has shown real dedication and passion for the business and helps make The Ice Co the business it is today. A true Ice Co Hero.
Without our team of dedicated and respectful ice heroes we wouldn't be the brand and company we are today. Thanks to them we can strive to be the best ice company in the world!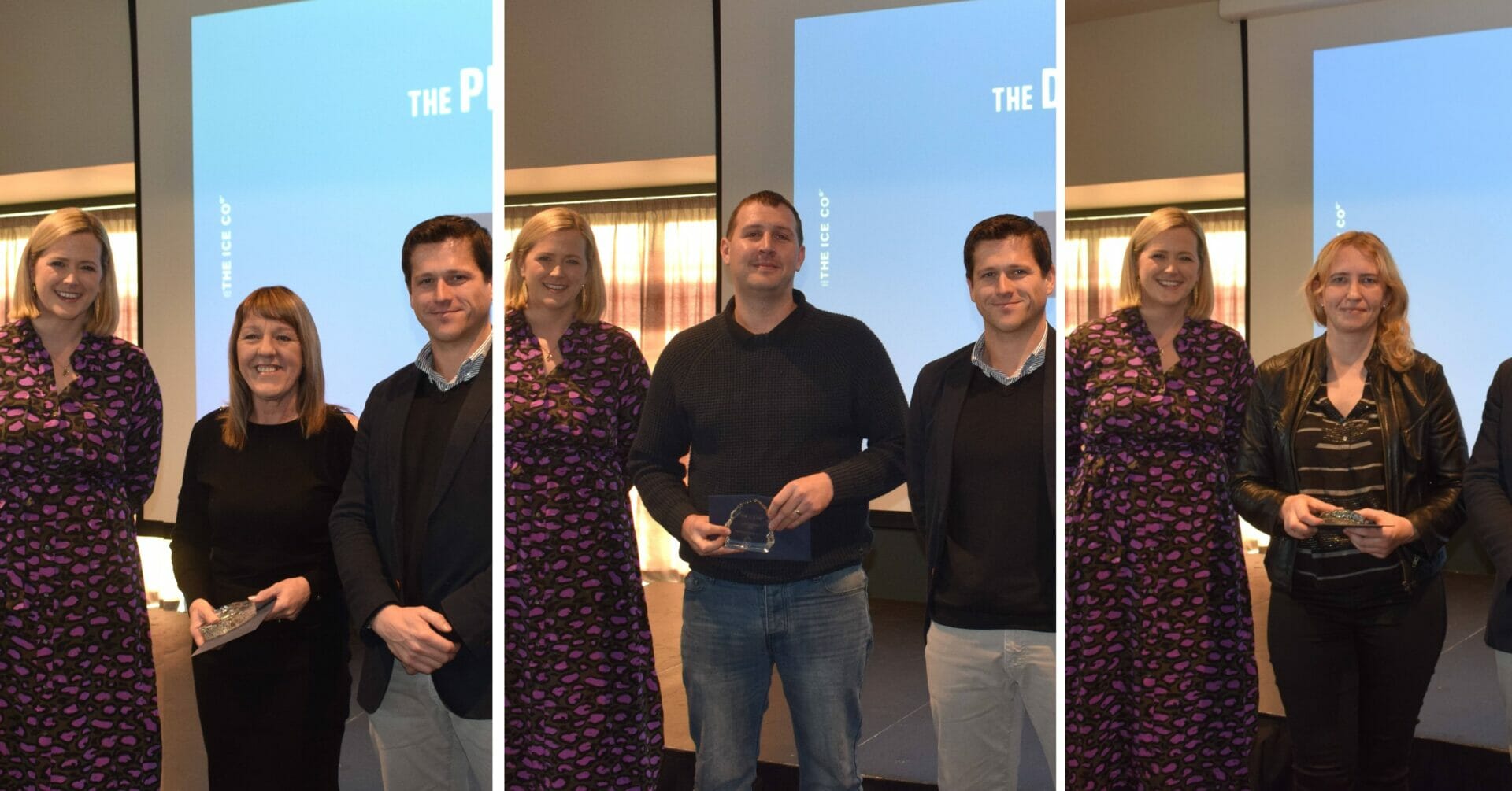 Many people in our company have worked with us for a number of years, some over a decade. We wanted to recognise these employees and give them a gift for their continued commitment. A special thank you to those who have worked for us for over 10 years…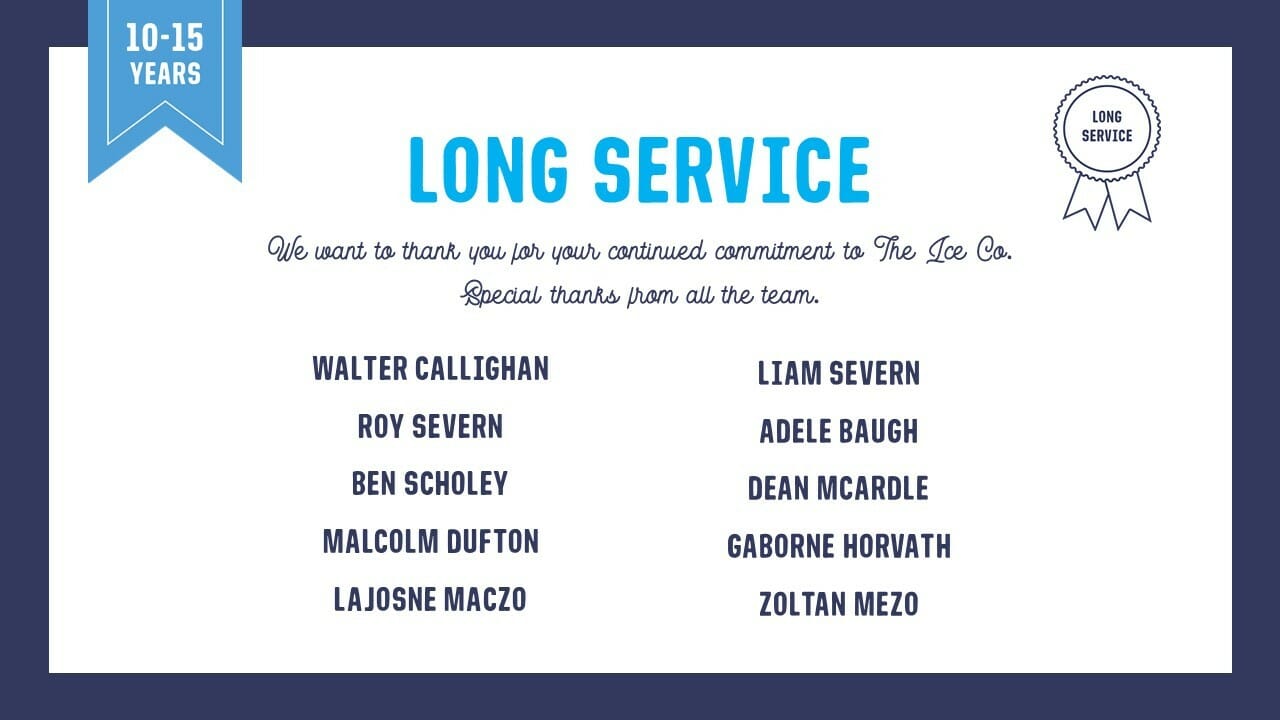 With over a decade of experience, the below employees have worked for us for over 15 years…some 25 years. We couldn't be prouder!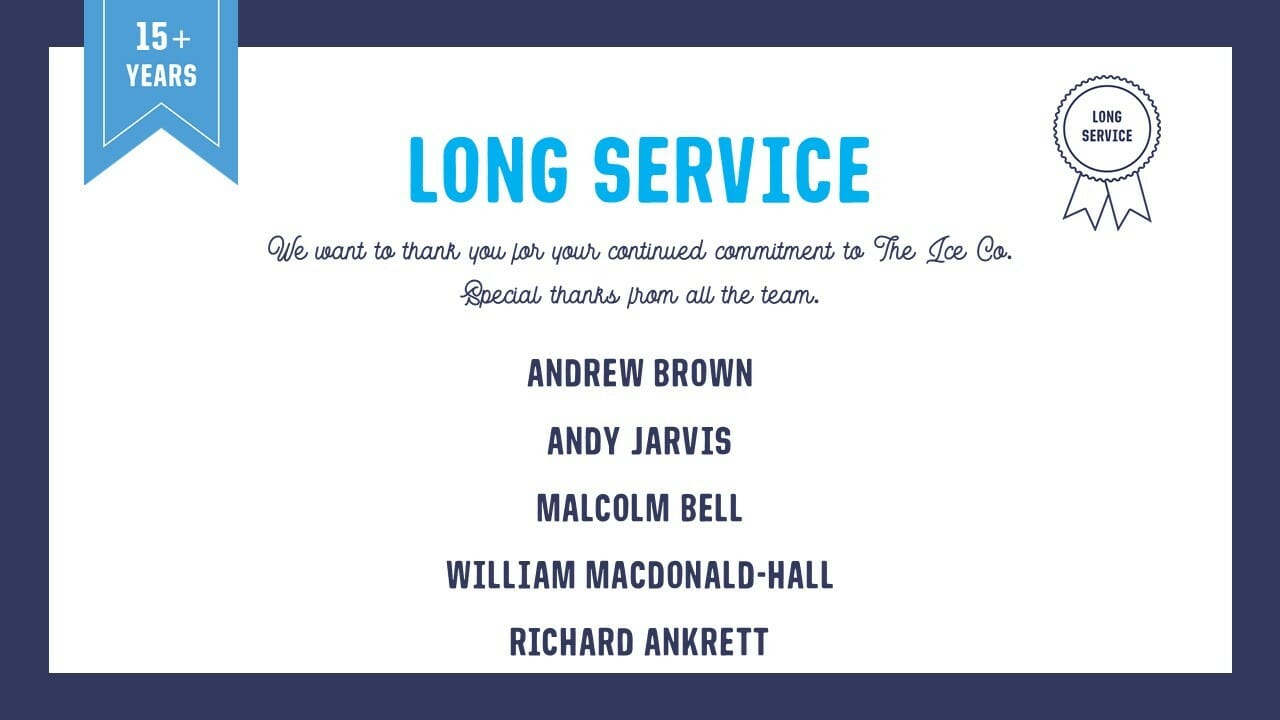 It was a fantastic morning all in all, followed then by our annual Christmas Party at the races. We're not sure how many were lucky enough to have some winners with the horses but what we do know is that everyone had a splendid time.
Until next year!