This Valentine's Day we are serving you something extra special with our friends at Silent Pool Gin. We're passionate about inspiring our readers with beautifully created drinks, teaming up with our favourite brands and giving you the opportunity to get to know them a little deeper.
We present to you our Valentine's special Drink of the Month 'Fruity'! A cocktail with a sweet combination of flavours, you must give this irresistible cocktail a try.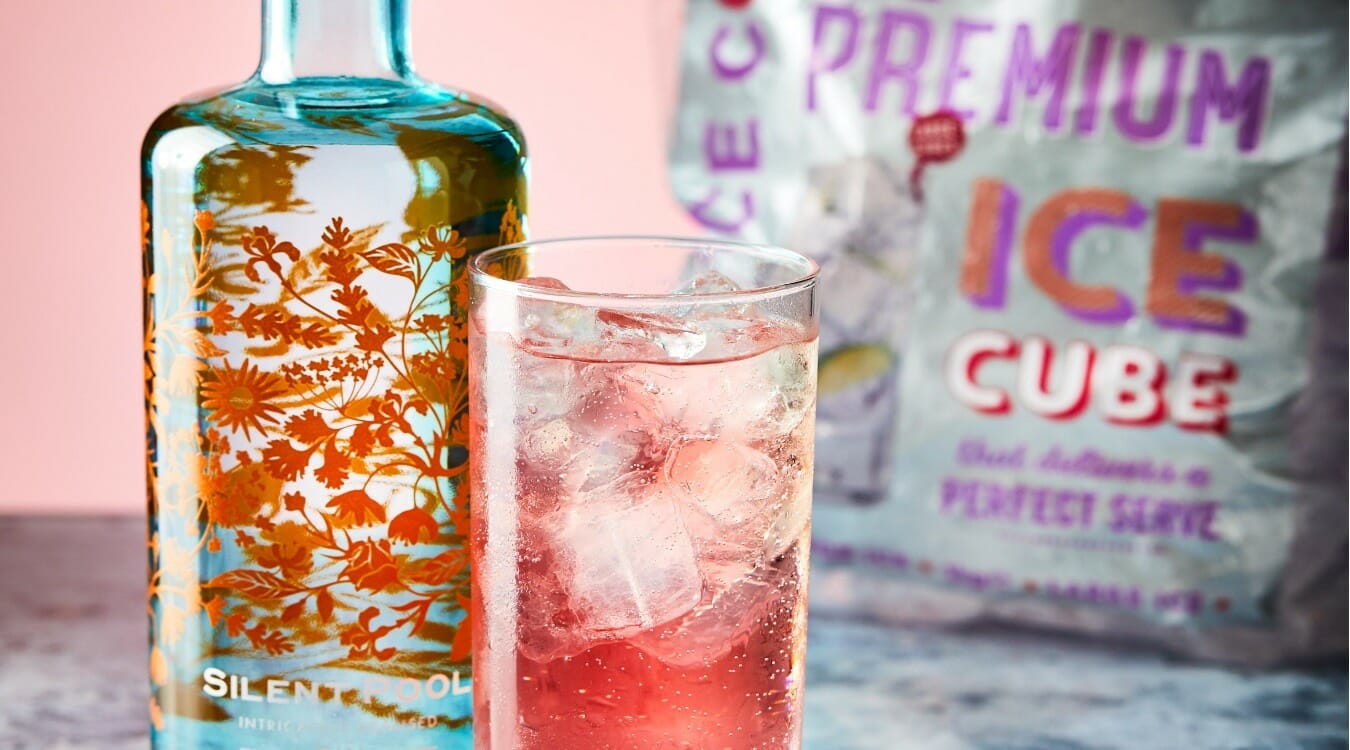 Get to know Silent Pool Distillers a little better in the the Q&A below…
Tell us about Silent Pool, what's your history?
Silent Pool Gin was launched 5 years ago by two friends with a desire to create a handcrafted, luxury gin in line with traditional distilling culture: basing the distillery next to a fresh water source and using local ingredients from our surroundings. Inspired by the legend of The Silent Pool, the pair decided it was the perfect place to set up the distillery. Once in action, the recipe for Silent Pool Gin was developed over an 18 month period.
Where do you see yourself in 5 years time?
We have plans to expand the distillery into two renovated cow barns and to carry on producing luxury gin and proving new products.
Describe in your words how ice compliments a G&T experience?
What's a G&T without ice?! The colder the drink the more flavour you get from the gin and that's what we all want!
Where do you source the 24 botanicals in your signature gin?
Our 24 botanicals are inspired by the Surrey Hills and the area surrounding our distillery. Honey is sourced locally from a neighbouring farm and the vast majority of our botanicals are sourced locally.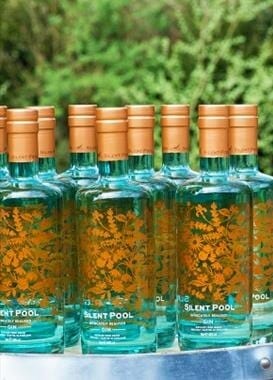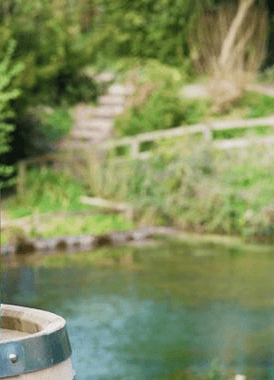 What could someone expect from a Silent Pool Distillery Tour?
The Silent Pool Distillery Tour will take you through the history of Silent Pool Gin, the legends of The Silent Pool, why the Silent Pool was chosen as the perfect location for a distillery. Detailed stories of how the 24 botanicals were chosen and how the botanicals are used differently in the distillation process to create the varying notes and delicate balance of flavours in Silent Pool Gin. More information on the distillation process is given, how the still works and the story behind our wood fired boiler which powers the still and how we came about it.  A history of gin itself is also given. All of this takes place in the distillery and by The Silent Pool. Tasting of our gins are given throughout the tour! You also receive a £5 off voucher for the distillery shop.
Special thanks to Silent Pool Distillers for their partnership and featuring as our Drink of the Month. Treat your loved one to Fruity this Valentines Day.