As we sit here basking in the (quite unexpected) spring sunshine, we can't help but dream of 5 o'clock and an ice cold glass of fizz (it's 5 O'Clock somewhere, right?). But not just your normal glass of fizz, though (although you can't beat that), no, we're dreaming of something with more of a summer vibe, something with a bit of a kick or something a little bit fruity. We want to Pimp our Summer Fizz!
It's straight forward to do. We have selected ingredients that you are most likely to have in the house that will give you the ultimate WOW when you take a sip!
First up, you need to prepare. Don't worry, it isn't too strenuous:
You will need Champagne flutes (although some work well in a slim wine glass too)
Chill the prosecco – for fast cooling, put it in an ice bucket with ice and water for 30 minutes before you start. If you are enjoying these in the garden (hopefully!) then the ice bucket does the trick perfectly.
Each recipe includes what you will need, aside from the beloved Prosecco. Where is says 1 part this is 15ml, but feel free to alter this to suit taste.
So here goes…our Top 5 ways to pimp your fizz this weekend.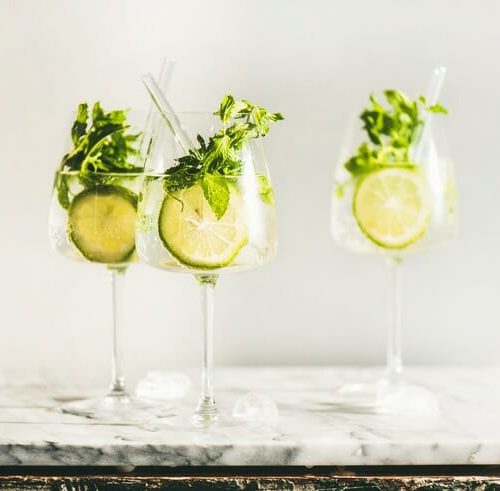 2. Pro-Groni
A relation to the much loved Negroni. If you don't have both the sweet vermouth and Campari, just use one.
You will need: Sweet vermouth, Campari and a twist of orange zest.
Mix 1 part vermouth and 1 part Campari in the glass, top up with prosecco and serve with a twist of orange zest – you can either put this in the drink or on the glass.
3. Raspbellini
A bitter twist with a sweet hint. You can't go wrong with this one in our eyes. If you haven't pimped your fizz before and don't know where to start – try this one first.
You will need: Raspberry liqueur, fresh basil (optional) and ginger (optional)
Simply add 1 part raspberry liquer into the glass and top with prosecco. If you like ginger, add a slice to the glass, this gives it the kick we like. A spring of basil also helps balance the flavour. If all else fails, you still cant go wrong with this drink even without the garnish.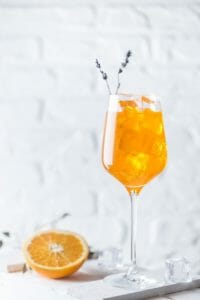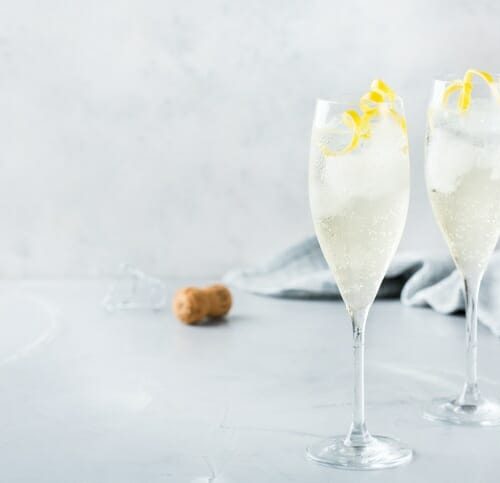 So, our Top 5 ways to Pimp your Prosecco. Give them a try and let us know what you think by tagging your pics using @the_ice_co.
Remember to drink responsibly, especially if you're enjoying the sun in the garden.
If you like these, you'll love our summer spritz recipes we will be sharing later this month. Keep an eye on Facebook and Social Media for that.
Cheers!