Why is eating outside so good for us? Should we be doing it more often? Guest blogger Jana Blaker tells us more…
Dining al fresco is the perfect way to enjoy a beautiful day – whether it's a casual lunch with the family or game day barbecue with friends, any occasion can be better spent outside. While the reasons may seem obvious, there's more to dining al fresco than meets the eye, as it poses some benefits that you may not have been aware of. Even in the chilly winters or hot summers, here are reasons why you should dine al fresco:
Why dine alfresco?
The answer is simple, and backed by science: Spending time outdoors is good for you. In fact, researchers from the University of East Anglia have confirmed it, noting how living close to nature has various physical benefits. This includes reducing your risk of type II diabetes, high blood pressure, and cardiovascular disease, as well as alleviating stress. It can also lower risk factors for premature death and preterm birth for pregnant women.
Moreover, spending time outdoors boosts levels of vitamin D, which can protect you from osteoporosis, heart attack, and stroke. Being one with nature also means getting some fresh air, which can help improve your mood, reduce anxiety, and enhance happiness. It can even improve concentration, attention, and memory, as well as hasten recovery from illness or injury (thanks to exposure to natural light). In short, exposure to green spaces can work wonders for your health. Now, add to that the pleasures of a great meal, and sharing it with people you love. That's quite the combination: good health, good food, good company. That combination is certainly reason enough to eat outside more often.
https://westchestermagazine.com/the-benefits-of-outdoor-dining-according-to-science/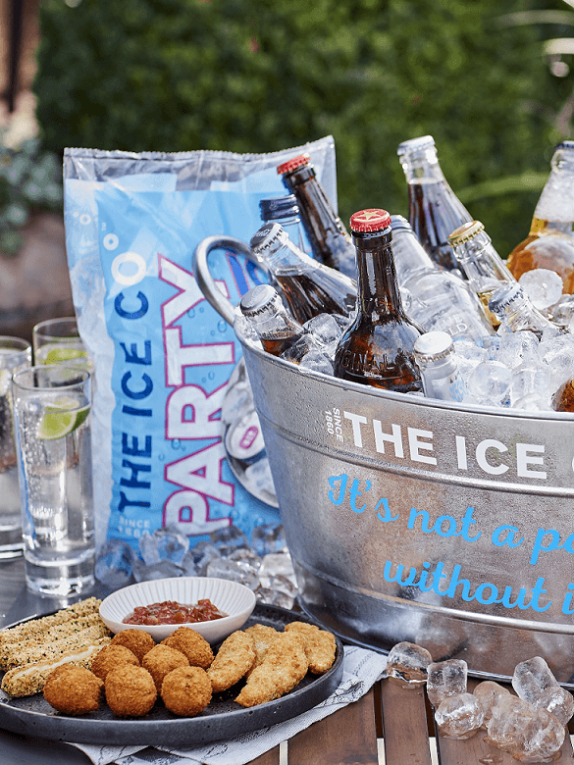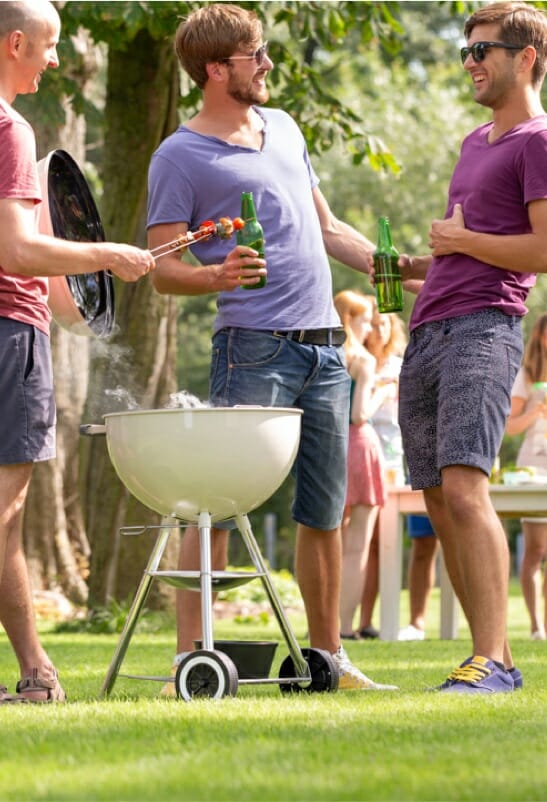 How to eat outside more often
While eating al fresco often brings into mind going out to eat at a restaurant with al fresco options, it doesn't have to be that way at all. In fact, eating outside can be as simple as setting up a table or even picnic blanket in your backyard. You can celebrate special occasions, host outdoor viewing parties, or have impromptu picnics. In the summer, you can even host a barbecue and peruse our 'Cook Up a Storm on the BBQ This Summer' post while passing out buckets of ice-cold drinks. Basically, anything involving food, family, and friends is on the table here (literally!), and should be tried every now and then.
Aside from these options, there are a variety of other fun and creative ways you can dine al fresco with family and friends. If you run out of ideas, consider following some of the UK's best recipe Instagram accounts such as Chef Steps and Food 52. These accounts are followed by millions, and feature photos and recipes of various mouthwatering dishes. If you want to go international, try checking out food influencers in The Hungry Chef and chef JP Anglo for a dash of Filipino flavor, or even following food blogs such as Chicano Eats and The Mexican Food Journal for some Mexican cuisine, and going to food sites such as The Hungry Bites and Olive Tomato for Mediterranean-inspired cooking. These sites and blogs will help you prepare delectable meals that will allow you to vary your alfresco dining menus to keep them fresh.
Apart from the food, don't forget to prepare the essentials. This includes the tables and chairs, the plates and utensils, the buckets of ice, the grill, and maybe some insect repellents and umbrellas in case the bugs and elements decide to get involved. While eating outside may require some extra preparation, the benefits make all that extra effort worth it.
Written by: Jana Blaker
For: theiceco.co.uk