June is the month of Gin and as our Super Cubes go hand in hand with a specially crafted G&T (so we think), it's perfect timing for our Gin friends (the real experts in G&T's) to review our Super Cubes and put them to the test.
Special shout out to Gin Obsessions, Be Ginspired, Two Gin-dependent Women, The Gin Bandits and Ginderella Dreams. Thank you for taking the time to give your expert opinions and magnificent reviews. Have a read and see what they had to say…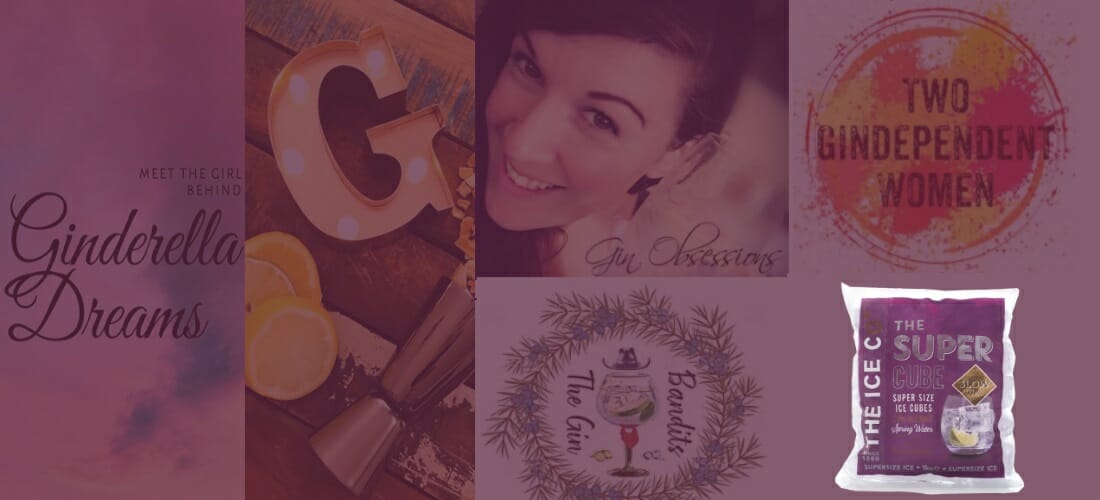 Gin Obsessions:
Natalie is a teacher by day and gin drinker by night. She blogs about Gin on her website and has had the pleasure of being a judge at The Gin Guide Awards for 2 years running.
Review: We generally would have our freezer stocked with The Ice Co's Premium Ice or Party Ice when having friends over, therefore when first discovering Super Cubes I did underestimate how big they would be but I absolutely loved them.
I started by using just a few cubes in each drink, I then found that actually just using one Super Cube per glass (two in a tall glass) not only kept my drink perfectly chilled, but the ice seemed to have hardly melted at all by the time I finished my drink.  I wondered if this was perhaps just a fluke so, (in the name of science and fair testing), I repeated this several times experimenting with different drinks and cocktails. I came to the exact same conclusion each time, so definitely not a fluke.
I was really impressed that to the last drop my drinks did not taste watery or diluted as is often the case. Taking up no more space in the freezer than the other ice, my Super Cubes seem to be lasting longer not only in my drink, but also in the freezer as well, probably because I am using far less ice in each glass.  A definite thumbs up from me, I think it is very fair to say I'm officially a Super Cube convert!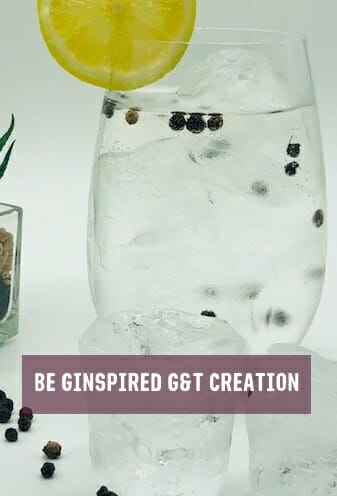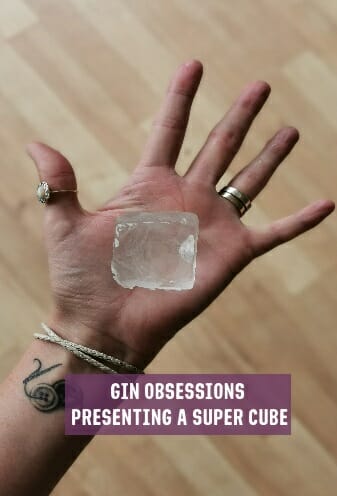 They're not just ordinary ice cubes and really escalate the look of your drink
Be Ginspired:
Michael from Yorkshire has a passion for all things gin. He started his journey when discovering small batch gin distillers and well the rest is history. Check out his website. 
Review: Creating the perfect gin and tonic is an art form which requires marrying up your favourite gin with its ideal tonic and a garnish to complement. In creating your G&T there is one ingredient more important than any which is THE PERFECT ICE CUBE! Let's face it, nobody wants to dilute their drink with ice cube water especially me, which is why I use "The Super Cube" from The Ice Co. Not only do they look amazing when served in your favourite beverage, but the size of them means that they melt slower (a lot slower) than your average cube, keeping your drink colder and your tonic fizzy for longer and who doesn't want that?! Especially during the summer months whilst you want to enjoy a sociable yet lasting drink in the garden.
With more and more supermarkets and retailers stocking this fantastic range of superior ice it's easy enough to find if you only wish to use the best ice in your drink. The key thing to remember is the clearer the cube, the better it is as this shows the purity and naturalness of the ice which is exactly what you get with these Super Cubes, which are made from spring water.
So next time you're in the supermarket and planning on purchasing some ice, see for yourself how amazing this ice is for transforming and enhancing your perfect G&T.
Ginderella Dreams:
Based in the North East, Ginderella Dreams loves drinking gin and taking photos of her creations. She reviews gin and shares her views on her Instagram. 
Review: You could say I'm a bit of a fan of the timeless, classic combination of gin and tonic. As premium tonic is having a moment in the world of gin, it's often overlooked that ice is also a vital component to the perfect serve.
The Ice Co have a great range of ice products but for the perfect G&T, it has to be their aptly named Super Cubes. A rapidly melting ice cube can water down the flavour of a drink but that's not a problem with Super Cubes. Their super-size means they melt slowly giving you plenty of time to enjoy a refreshing gin and tonic or whichever tipple takes your fancy, I won't judge! Made with spring water, they don't overpower, just subtly elevate your encounter.
As someone who regularly photographs their drinks, the look of an ice cube can make or break a photo and Super Cubes certainly make it! Their bold, chunky form really stands out and makes a perfect base if you want to get creative with garnish. They're not just ordinary ice cubes and really escalate the look of your drink and the taste experience.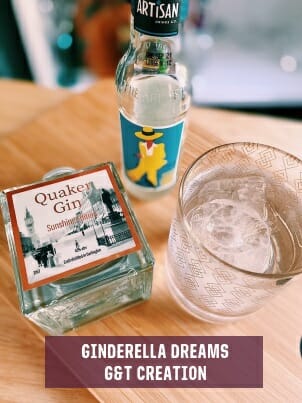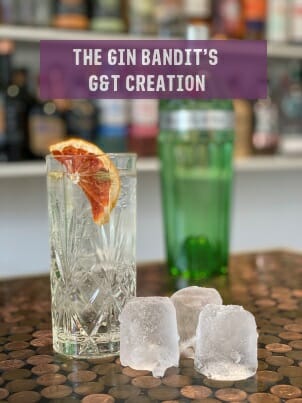 Since finding them we rarely use any other ice!
The Gin Bandits:
Georgia and Michael (Mr & Mrs Bandit) fit gin into their lives whenever they can by attending gin festivals, travelling to distilleries, and sampling new gins on the market. They also have an ever growing gin collection. Learn more about them on their website.
Review: When pairing a great gin and quality tonic you'd be surprised at how much difference larger ice cubes can make to your G&T.
Whenever we can, we buy Super Cubes. We first came across The Ice Co Super Cubes in Tesco and since finding them we rarely use any other ice. Prior to using Super Cubes, we had an ice machine in our home bar, but the machine only produced small cubes and it took forever to make them, and they didn't last long when filling Copa glasses. We find the Super Cubes to be much better, you only need 3 cubes in a Copa glass or 2/3 in a highball. We actually prefer to use them in a highball glass with our G&T's as they are compact in the glass and sit on top of each other perfectly, so you usually get two drinks out of them. They're also great value for money and we only wish we had an ice freezer so that we could bulk buy for those sad times when we run out and the supermarket is closed. There's nothing worse than the tiny, flat ice which water down your G&T!
We would love to see The Ice Co come up with a range of cubes in the shape of spheres or large squares for short drinks such as Negroni's and Whiskeys. It's not really a must have, but they do make the drinks look attractive.
Two Gin-dependent Women:
Laura and Natalie describe themselves as 2 gin blogging realists. They started as one, now two giving them an excuse to see each other more and share their love for gin together. Check out their brand new blog.
Review: Ice to us is one of the more underappreciated ingredients in the drinks world.
Consider this, ice is your staple freezer filler, you will choose to store ice over frozen peas you bought two weeks ago (but not replace the fish fingers put in there in 1996!). If you don't have any ice you will travel to more than one supermarket just to find some. Still don't have any? Your drink is now…well warm and just not the same. Yet no one seems to appreciate ice as much as we all should.
Super Cubes have become our staple ice for the freezer, we use these for our photos we post on Instagram. Alternatively, when we have a small gathering of guests for dinner parties, we use these instead of Party Ice to give more of a sophistication for our drinks. We all notice when the ice has melted in our drinks, but have you ever noticed when a Super Cube is used it takes longer to melt? We have, and that is the difference. These larger cubes keep our gin & tonics colder for longer without watering it down, we also use less cubes than we would normally. Larger the ice the more sophisticated you feel and less scrambling in the freezer for more!
Let's be honest, we aren't going to sit around waiting for ice to freeze in a tray that we've poured from the tap to serve to our guests.
Made from spring water, these bags are easy to store in your freezer & to take out when needed. We should appreciate ice even more now!
Want to have your say? Contact us and share your review of our products. We'd love to hear from you!