August Bank Holiday is traditionally the time of year when we'd be packing up the camping gear ready to head off to the biggest music, food, and drink festivals the UK has to offer. This year is a little different, but that doesn't mean we can't make the most of what the Bank Holiday has to offer!
This weekend, why not bring the festival to you? Transform your back garden and host your own festival experience with your family and friends. We've got plenty of top tips for how to do it, including hosting on a budget if you'd prefer.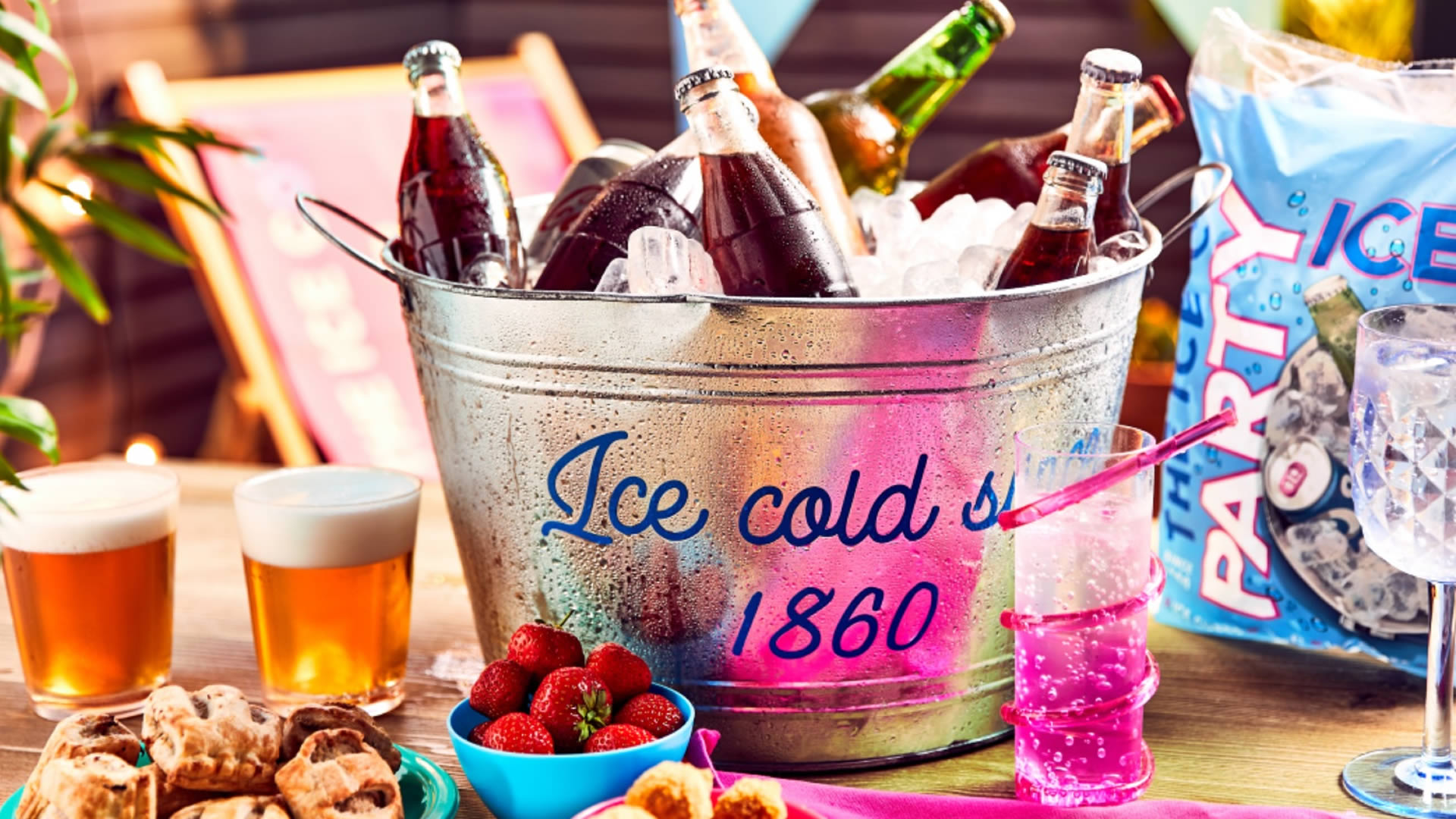 Drinks and Ice
This might just be the most important tip on the list…whether you supply the drinks or people bring their own, make sure there are lots of ice buckets to keep drinks cold!
We think the easiest two options are:
Drinks buckets: You could just stick to bottled drinks like beers, wines, cans and soft drinks and have ice buckets stocked up ready for people to help themselves. If that's the case buy plenty of Party Ice to fill buckets for ice-cold drinks all day long.
Bar: Or you could go extra fancy and put together a makeshift bar and have spirits on offer. If this is more what you were thinking, then check out our recipes page for ideas of what cocktails you could serve.
For the kids we'd recommend a drinks dispenser full of juice and ice so they can help their selves during the day.
We'd recommend serving them this Watermelon Cooler recipe…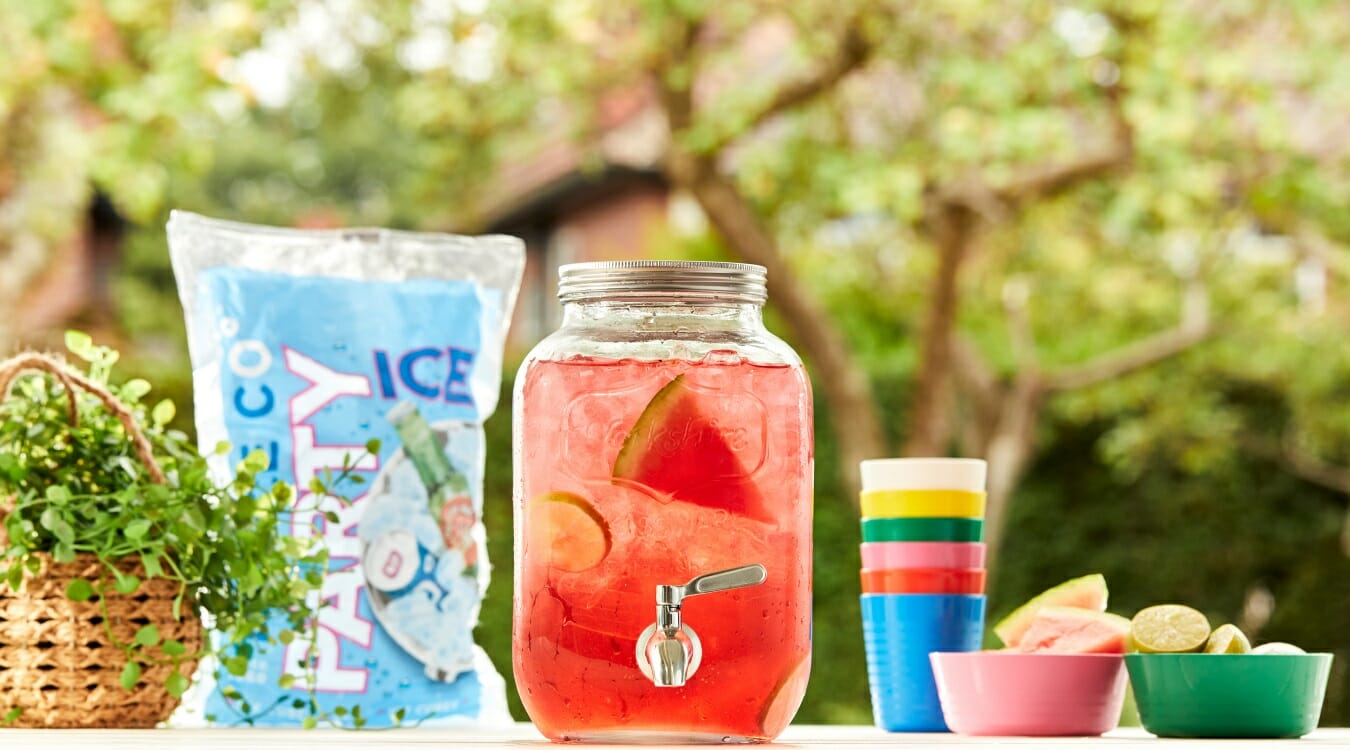 Festival outfit
It's not a festival without a bright funky outfit! Host a competition for the best dressed, this will motivate people to dress in their best festival gear. Bucket hats, neon body paint, flower head bands, glitter and sequins are exactly what you want to see your guests dressed in. For those who don't turn up not in festival attire, have a table of face paints ready with glitter and hairspray so you can dress them up…you'd be surprised how many people think they don't want to dress up but soon change their mind when they see a bit of glitter! Amazon do some great blow up festival props that'll go down a treat.
Decorations
Decorations are a must, the more you dress the garden the more you'll feel like you're at a festival. Cheap and cheerful decorations such as bunting, fairy lights, balloons and blankets to sit on are all ways to dress up your space and make you feel like you're at a festival! Why not also create a poster for the day's events? Have these displayed around the garden so people can see what the plan for the day is.
Festival Name
Think of a name for your festival. This way when the festival's over your family will refer to the event and post and share photos from the day for years to come! We'd call ours Ice Fest ;). Create memories you'll never forget.
Now don't forget, we need to remember to always follow government guidelines when planning a gathering. Make sure you know the maximum people allowed, follow any safety recommendations and stay safe.
That's our list of top tips for how to host a festival party at home this summer! It doesn't sound that difficult now does it? Enjoy your Bank Holiday and end the summer with a bang!
Have more ideas of how to host a festival party at home? Share them with us by sending us a message on Facebook or Instagram. We'll post our favourites to this blog.
For more fun things to do this summer head to 'The Great Summer Freeze'. Your 'go to' guide for summer 2020!