In collaboration with…Chloe Busby.
The time has come for the kids to go back to school!
We know some of you might be having mixed emotions about this which is why we thought we'd reach out to a good friend of ours, Chloe Busby AKA 'Life with the Busbys'. We asked Chloe, mum of 4 to share her tops tips for how to get the kids back into a school routine. Here's lots of ideas for you to try, we hope these help make you feel more organised and ready for the day ahead.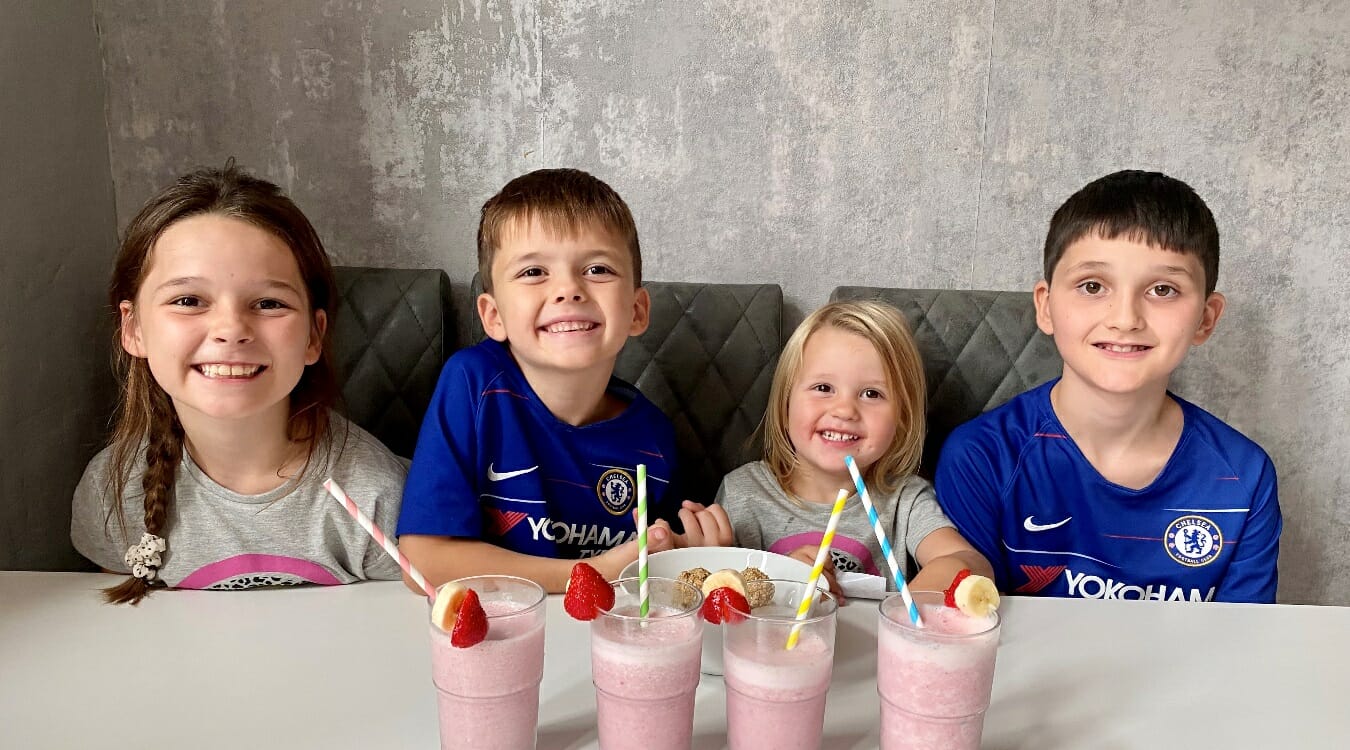 1. Chloe's first tip is about remembering to prepare things the night before….Lay out uniforms ready so you aren't rushing around looking for ties or shoes, that might not be where you think they left them. As the kids are encouraged to take water bottles have these out and washed. Why not fill them with water, fruit and Party Ice as an alternative to keep them refreshed all day long.
2. Number 2 is quite an important one….set alarms! Chloe sets numerous alarms to ensure everyone is awake on time. Lockdown has meant our body clocks were waking up as and when we wanted, so try not to forget this tip.
3. Have breakfast! Chloe has shared with us her favourite Breakfast Smoothie. Her 4 little ones love it and we're delighted to share with you her recipe. Other easy breakfasts include cereal, porridge and toast. Leave bowls and spoons ready on the worktop the night before, ready for the morning. Easy breakfasts are important in the mornings and Chloe also recommends not having the TV on at breakfast time to limit distractions.
4. Give the children their own responsibilities! Encourage them to make their own bed, open the curtains and brush their teeth. Giving you more time to get other things done in the morning.
5. Chloe's final top tip is to label everything! Uniforms, bottles, jackets…anything they take to school which could get mixed up with someone else's belongings, making life easier for everyone.
Thank you, Chloe, for sharing your top tips! Follow The Ice Co on Facebook & Instagram so you never miss any of our ideas, recipes, competitions and much more.