Now that lockdown in the UK has eased, you may be getting excited about lighter nights, spring sunshine and the long anticipated reunion with your nearest and dearest. After so many months apart, it's only natural that you'll be thinking about how to have the perfect get together – and where that might take place.
What do the new lockdown rules say about outdoor gatherings?
The new rules say we can meet up outdoors in groups of six, or as two families. Whether that's in a public space or in a private garden is entirely up to you. One way to mark this special time is to have an outdoor gathering with your loved ones, in a safe a way as possible.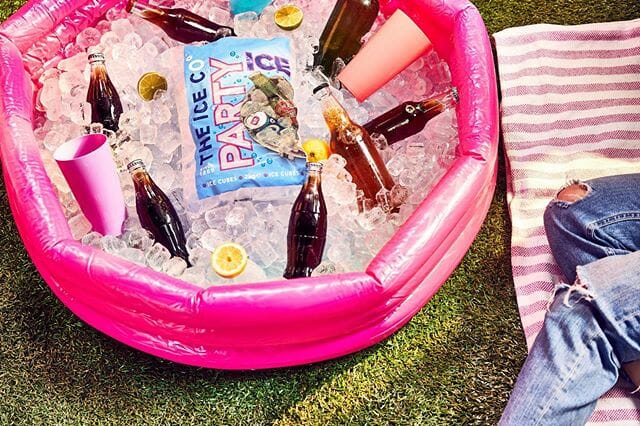 How to create the perfect outdoor gathering in your garden
1. Keep your guests refreshed with an outdoor drinks station
An outdoor gathering isn't an outdoor gathering without a drinks station. Outdoor bars aren't just for weddings – they're perfect for your back garden, too! There are loads of ways you can make your own, just a few include:
Use ice buckets
One of the easiest way to spruce up your outdoor gathering is by digging out any ice buckets and arranging them around some rustic looking wooden boxes. Although it might not be as hot as the depths of summer, there's nothing worse than warm drinks – so make sure you're stocked up on ice!
Repurpose old furniture
If you have any furniture you can repurpose, do it! With a little imagination, you can turn almost any piece of furniture into a beverage station. Dressers allow you to showcase your drinks collection, and make it easy for your guests to mix their own cocktails or mocktails.
Utilise empty planters
If you've got empty garden planters, there's no better way to temporarily repurpose them than to store ice cold drinks! Fill them with ice, arrange your drinks and voila! Don't forget a small table for the garnishes!
Fill a small kids paddling pool
A trick we've been doing for years! The small kids paddling pools are less than £5 and available at most local supermarkets during the summer. Stock up, slip the drinks in and you have yourself the perfect drinks station.
2. Ensure your guests are comfortable
While sitting on bare grass might work for some, having an array of cushions, blankets and seating is essential to keep your guests comfortable. Whether you use outdoor garden furniture, or go boho with floor cushions, blankets and rugs, the possibilities are endless.
When you're planning your outdoor gathering seating, don't forget to keep at least a two metre distance between seats – you'll still be able to have just as much fun, just in a safer way!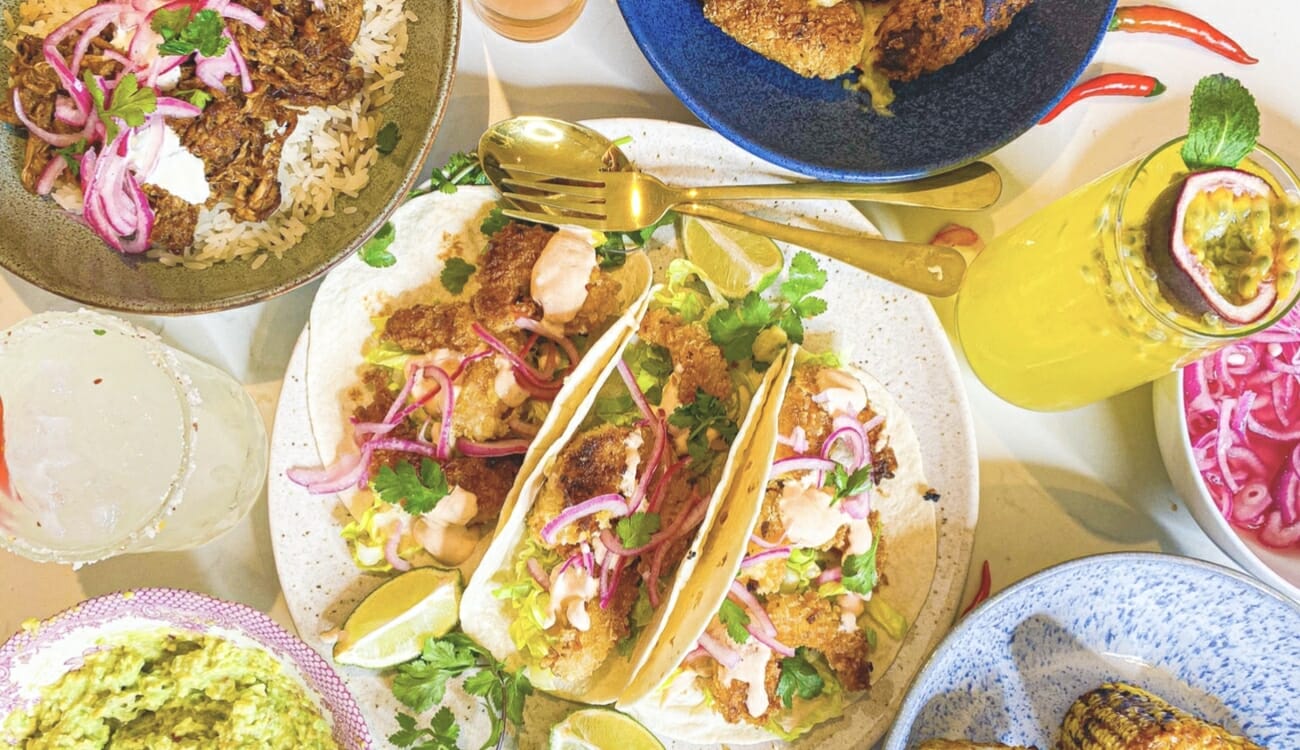 3. Have fun with food and drink
One of the things we've really missed is going out for a good feed up! Outdoor gatherings with friends and family offer the perfect time to put on a spread. Whether you whizz up some cocktails or try your hand at a new type of cuisine, there's plenty of recipe inspiration out there to make your taste buds water. Here's our recent collab with Foodie Lilly, why not serve up this Mexican feast?
4. Fire up the firepit

Having an outdoor heat source will definitely make your guests more comfortable, but just remember not to huddle too closely together! Some of our favourite fire pits from Amazon's most popular.
5. Decorate your garden for extra ambiance
No outdoor gathering is complete with decorations to set the scene. Whether you continue the day into the evening with fairy lights, put up waterproof bunting for a vintage tea party feel, or go rustic with chalkboards and crates, the possibilities are endless.
6. How to make sure your outdoor gathering is as safe as possible
We all know by now that large gatherings increase the risk of transmitting COVID-19 – which is why it's important to stick to the rules. Aside from keeping a two metre distance between seats, there are other things you do to keep yourself and your guests safe.
Keep well-stocked hand sanitiser and soap at different points around the garden
Ask guests to check their temperature before coming
Encourage attendees to bring and wear their own masks at your outdoor gathering
Clean and sanitise your bathroom, including taps and flushes
Ensure there's enough antibacterial soap for your guests to wash their hands.
Have you planned your 'rule of six' outdoor gathering? Let us know what you've got in store!