Who doesn't love a refreshing tequila cocktail on a hot summer's day? We've chosen our favourite tequila cocktails that will become summer staples in your drink's cabinets!
There's more to Tequila than salt and lemons. This saucy little spirit can whip up some of the most delicious drinks – and we're here to share some of the best tequila cocktails that will keep you sipping long into the night.
Don't worry, there's not loads of salt in these tequila cocktail recipes, just oodles of flavours that really pack a punch. One of the greatest things about this Mexican spirit is its unique, earthy flavour that you can't always find in other distilled spirits.
So, without further ado, here are our top five tequila cocktails which show off its versatility, put together by our expert mixologists here at The Ice Co.
If you're looking for an introduction to spicy cocktails, this could be for you. The perfect fusion of sweet and tart, it's not too overpowering and allows you to build up the heat to your desire.
X2-3 Super Cubes
X1 measure Tequila
X1/2 measure of lemon juice
X1/2 measure simple syrup
Top up: Soda water
Garnish: Jalapeños and a lime wedge
1. Salt the rim of your glass by juicing the edge with a lime wedge and then turn in salt on a plate.
2. Add in all the ingredients one by one and stir well.
3. Top with soda water, garnish and serve!
A cocktail menu would be incomplete without the trusty Margarita. With tequila, triple sec liqueur and fresh lime, it's tart, zingy and totally satisfying.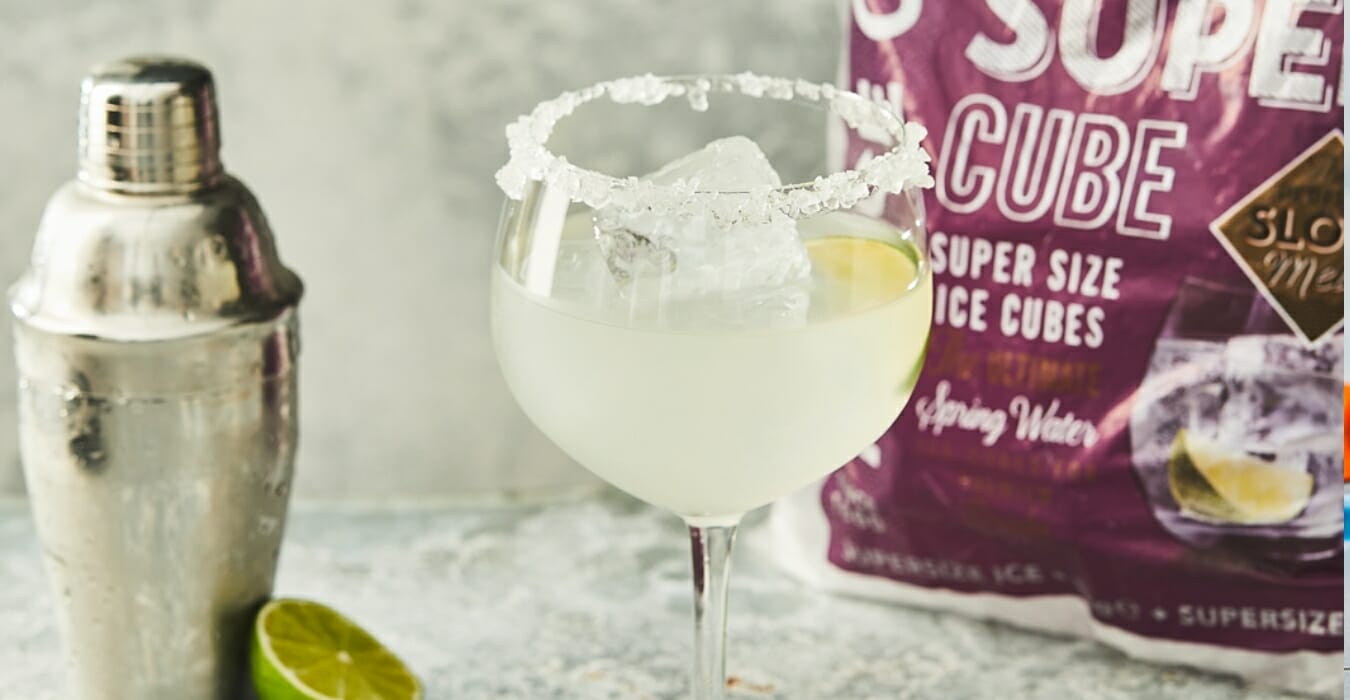 X3 Super Cubes
X1 & ½ measures of good quality tequila
X1 measure Cointreau
X1 measure lime juice
Garnish: Lime wedge
1. Add a handful of ice to a cocktail shaker, along with the tequila, Cointreau and lime juice.
2. Shake well and strain into a glass over Super Cubes.
3. Garnish and serve.
If you love a gin and tonic, you should definitely try this. Blending 100% agave tequila, and inspired by the vibrancy of modern Mexico, it's full bodied and utterly scrumptious.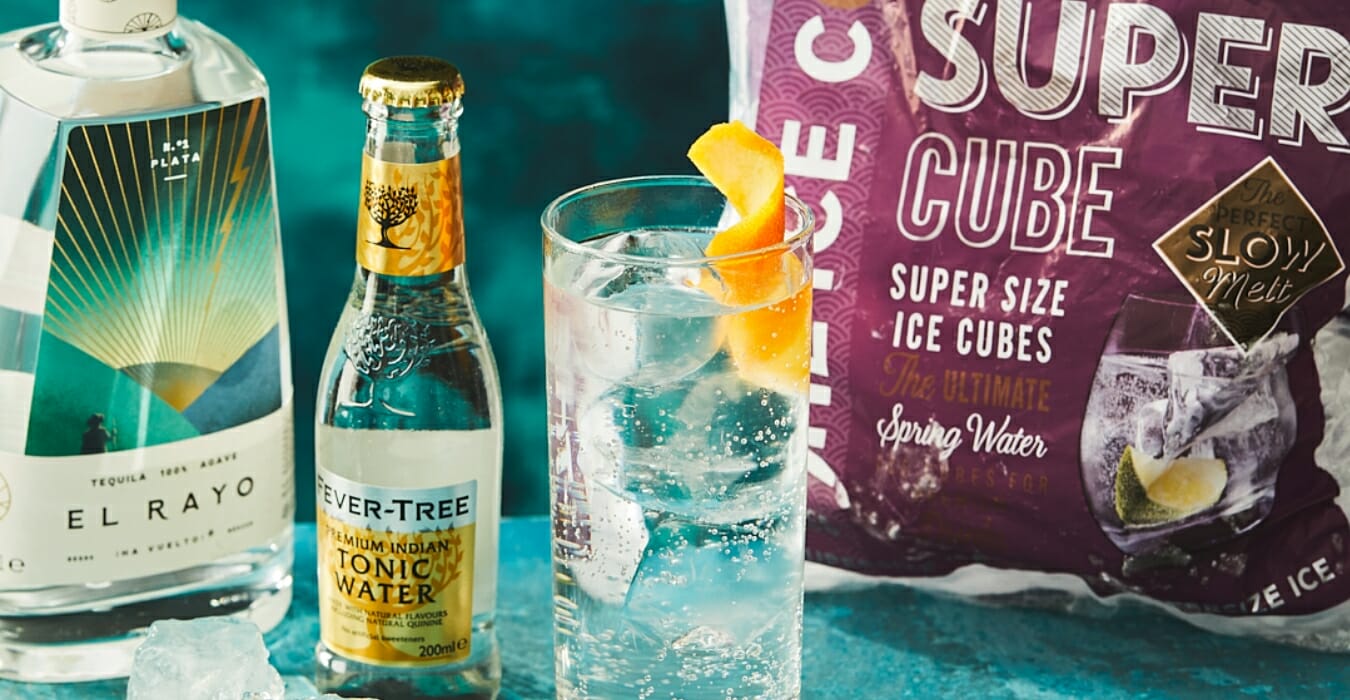 X3 Super Cubes
X1 measure of El Rayo Tequila
Top up: Fever Tree Indian Tonic
Garnish: Orange peel
1. Add Super Cubes to a glass.
2. Pour in the tequila and top with Indian tonic.
3. Garnish and serve!
Mango and Strawberry Frozen Margarita
Planning on hosting a party when lockdown ends? If yes, take note. This mango and strawberry frozen cocktail is sure to be a hit with guests. Mixing tequila, sugar, lime juice, strawberries and mango, it's an easy-to-drink cocktail that will definitely leave your guests feeling fruity.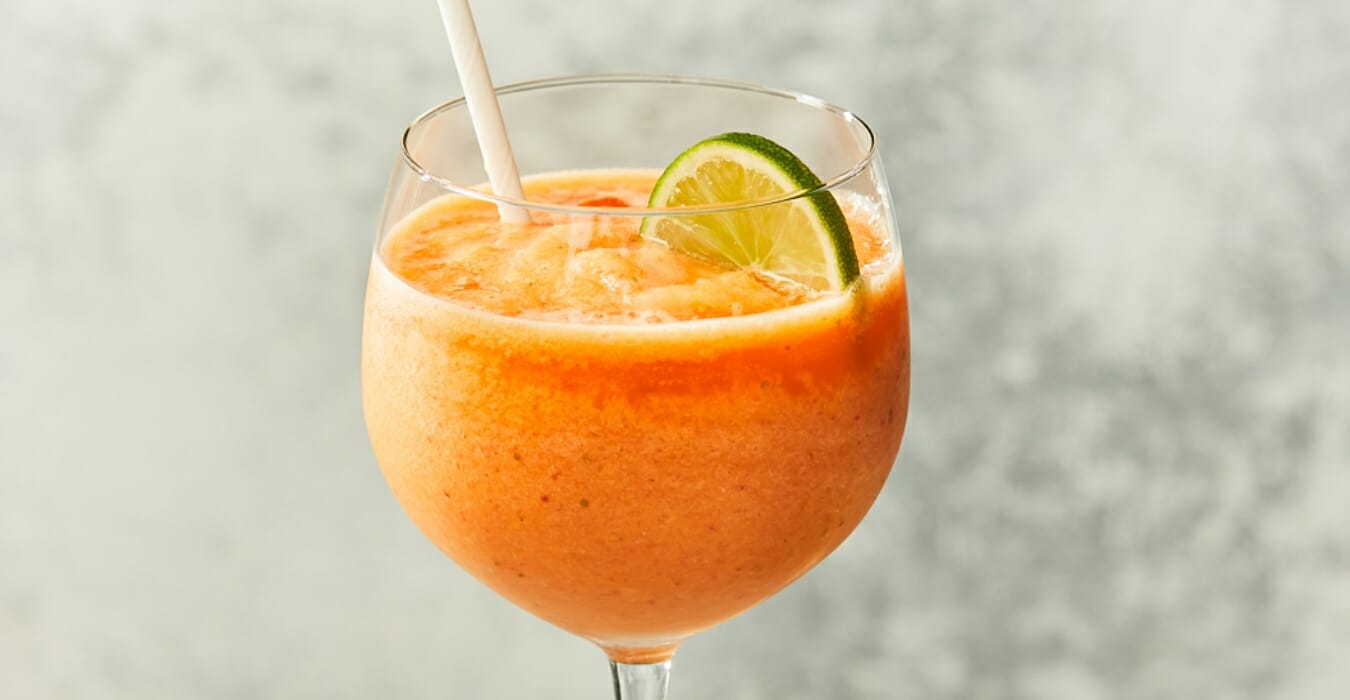 X1 handful of The Ice Co Party Ice
X3-4 strawberries
X3-4 mango chunks
X1 measure tequila
X1 tsp sugar
X1 measure lime juice
Garnish: Lime wheel
1. Add the ice and all the other ingredients to a blender and blend for 30 seconds.
2. Pour into your glass of choice, garnish and serve!
Also perfect for a party, this Long Island cocktail is an easy-to-make version. The tartness of the tequila and lemon work really well with the scrumptiously sweet coke, and the fruity edge is the icing on the cake. Be warned – this will be popular, so make a big jug of it!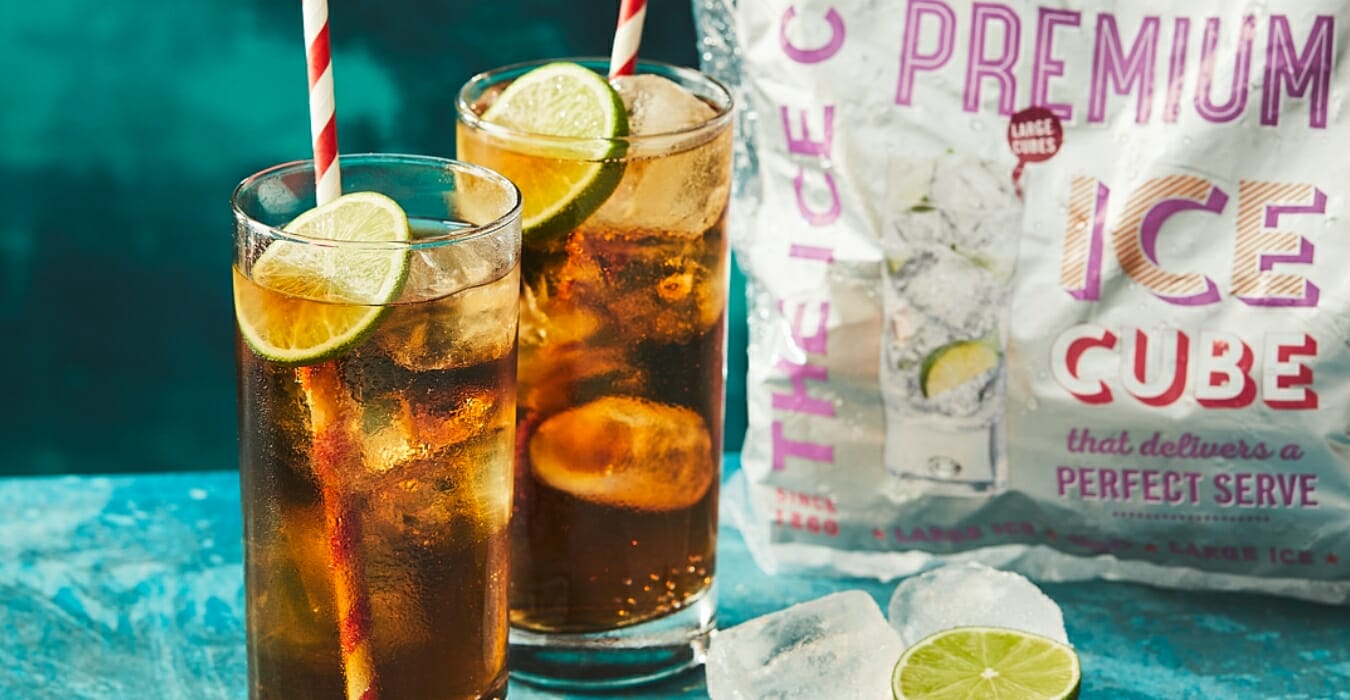 X2 handfuls of Premium Ice or 2-3 Super Cubes
X1/2 measure Tequila
X1/2 measure Cointreau
X1/2 measure Vodka
X1/2 measure Gin
X1/2 measure White rum
X3/4 measure lemon juice
Top up: Coke
Garnish: Lime wedge
1. Fill a glass with good quality ice.
2. Pour in the spirits one by one.
3. Top with coke, garnish and serve.
Tequila is one of the most versatile spirits out there, if you are interested in throwing a tequila tasting night, here's everything you need to know about the spirit. Do you have a favourite tequila cocktail?
Have you followed Super Cubes and Party Ice's brand new homes on Instagram yet> Check them out for their latest updates.