Introducing The Ice Co's latest innovation. Ice Crisps – the coolest new snack to launch this summer! Can't be bothered to make yourself that refreshing drink? Don't worry these will do the trick!
Available in 5 different flavours Ice Crisps have ZERO calories, sold in convenient smaller packets suitable for most freezers and are great when you just want to grab and enjoy with zero effort. Get yours from a freezer aisle near you very soon.
After 18 months in the making, we have worked with expert mixologist Bruno Thompson -Head Bartender at Harbar, London to create 5 refreshingly complimentary flavours…
Strawberry & Black Pepper
Rosemary & Pink Grapefruit
Orange & Passionfruit
G&T – with lime
Pomegranate & Mint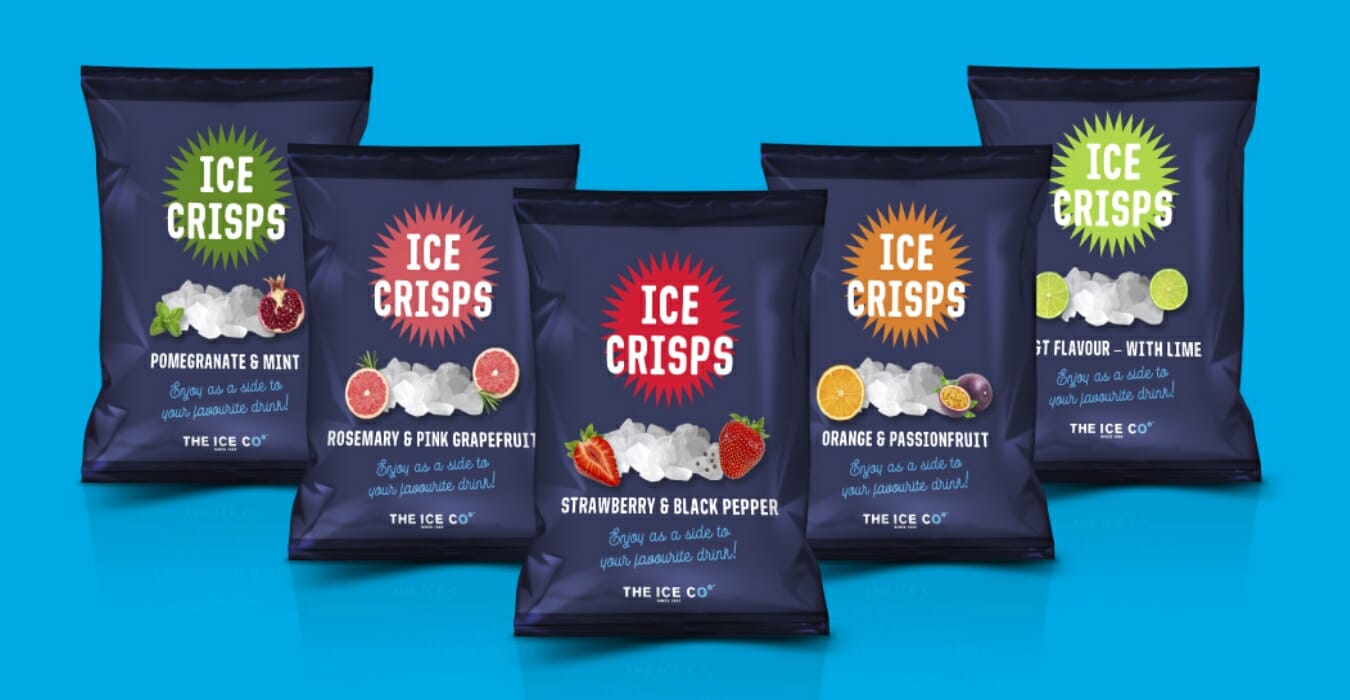 Ice Crisps can be enjoyed alongside your favourite drink or when you can't be bothered to make a drink at all, instead grab a pack of these from the freezer and munch away.
Here's what people had to say after trying them for the first time…
"These are perfect, I have always loved crunching ice, thank God someone has created this yummy snack!"
"Perfect for summer crunching… ice isn't just ice afterall. Complete game changer!''
''In love! Can't wait to be able to just grab a bag on a hot day''
Polly MD who headed up the project said…
"Ice isn't about only keeping your drink chilled, it's about eating the ice too. Nothing is more satisfying than munching away on the dregs of the ice at the bottom of your drink, so we thought there's a gap in the market for the ice crunchers out there and Ice Crisps are the answer. How about ignoring the drink altogether and just eat the ice, a selection of flavoured small crunchy cubes in a handy crisp sized packet. The perfect grab and go snack. We are super proud of how far THE ICE CO has come over the years and think that this is the next big thing." Polly Metcalfe, Managing Director
Summer 2021 just got better. Available soon. Follow us on Facebook and Instagram for the latest updates.