Everything tastes better when cooked over coals and enjoyed with a beautiful beer or craft cocktail, don't you think? Whether you're a stickler for charcoal, or love the convenience of a gas barbecue, your party wouldn't be complete without some saucy summer drinks to boot.
Next time you're master of the barbecue, think ahead – whether you make a summer drinks pitcher, experiment with beer cocktails or take a DIY drinks approach, there's loads you can do. These concoctions should definitely be in the running to serve with your barbecue food.
What time is it? Pimms O'Clock!
A barbecue party isn't complete without a glass of this classic. Sweet berries and orange balance to offer the perfect welcome drink. What's more, the base can be made a few days before, and it's also easy to make into a non-alcoholic version. Winning!
Quintessential British garden vibes, anyone?
With subtle hints of red apple and the fresh, crisp feel of the gin and elderflower tonic, this Apple and Elderflower G&T gives an air of refined garden party, but it 100% works with a classic barbecue – we promise!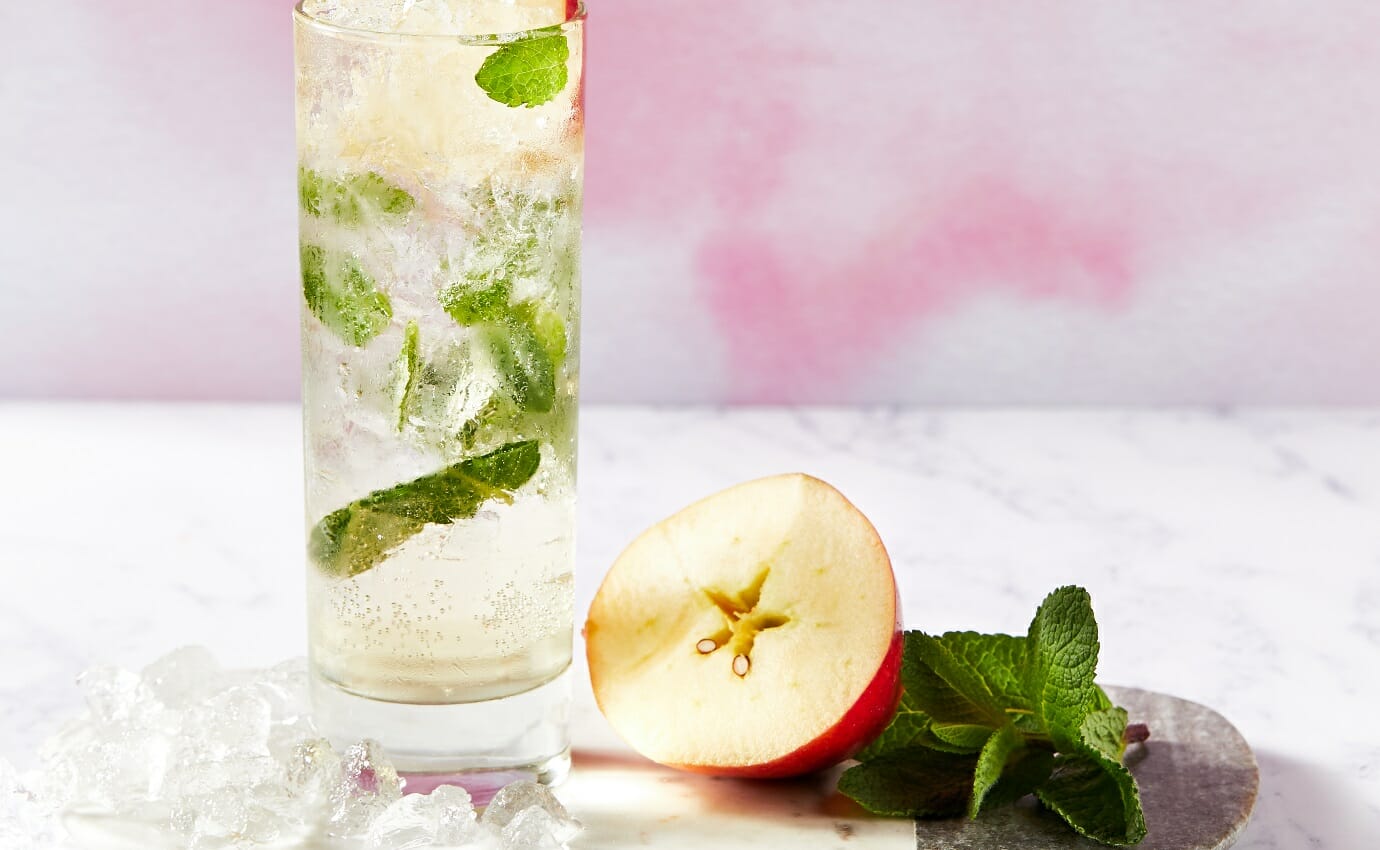 Recipe:
X2 Measures of Dry Gin
X1 Teaspoon of Grated Lemon Zest
X1/2 A Red Apple
Top Up – Elderflower Tonic
Garnish – Lemon Slice
1. Add Super Cubes to a balloon glass and pour in the gin.
2. Grate the zest of lemon into the glass and top up with tonic.
3. Slice the apple and place into the drink and stir.
4. Garnish with a lemon slice and serve.
For a non-alcoholic alternative, this Apple & Elderflower mocktail tastes delicious too.
Who said summer drinks can't include wine?
When you think of summer drinks, you might have visions of tropical cocktails and ice-cold beers. But there are sure to be some die hard wine drinkers among your guests, so it's a good idea to think about wine and barbecue food pairings. Here's a few quick ideas for your next barbecue get together.
Barbecued steak – Malbec or Shiraz
Grilled chicken – a full-flavoured white wine like chardonnay or Chablis
Barbecued fish – A crisp and zesty white like Riesling or Sauvignon Blanc
Get tummies rumbling with an aperitif
Aperitifs offer a double bonus – they stimulate the appetite but also taste great. Some of the best aperitifs include gin, vermouth or dry white wine. There are also bitters like Campari and Aperol that make great spritzers. Other iconic aperitifs include the Negroni, a Manhattan and the Martini.
Shake up a crowd-pleaser
While you're standing at the barby flipping burgers, let your guests dip into a pre-made cocktail like this Summer Sangria. It's so good it should be on everyone's summer drinks list, barbecue or no barbecue.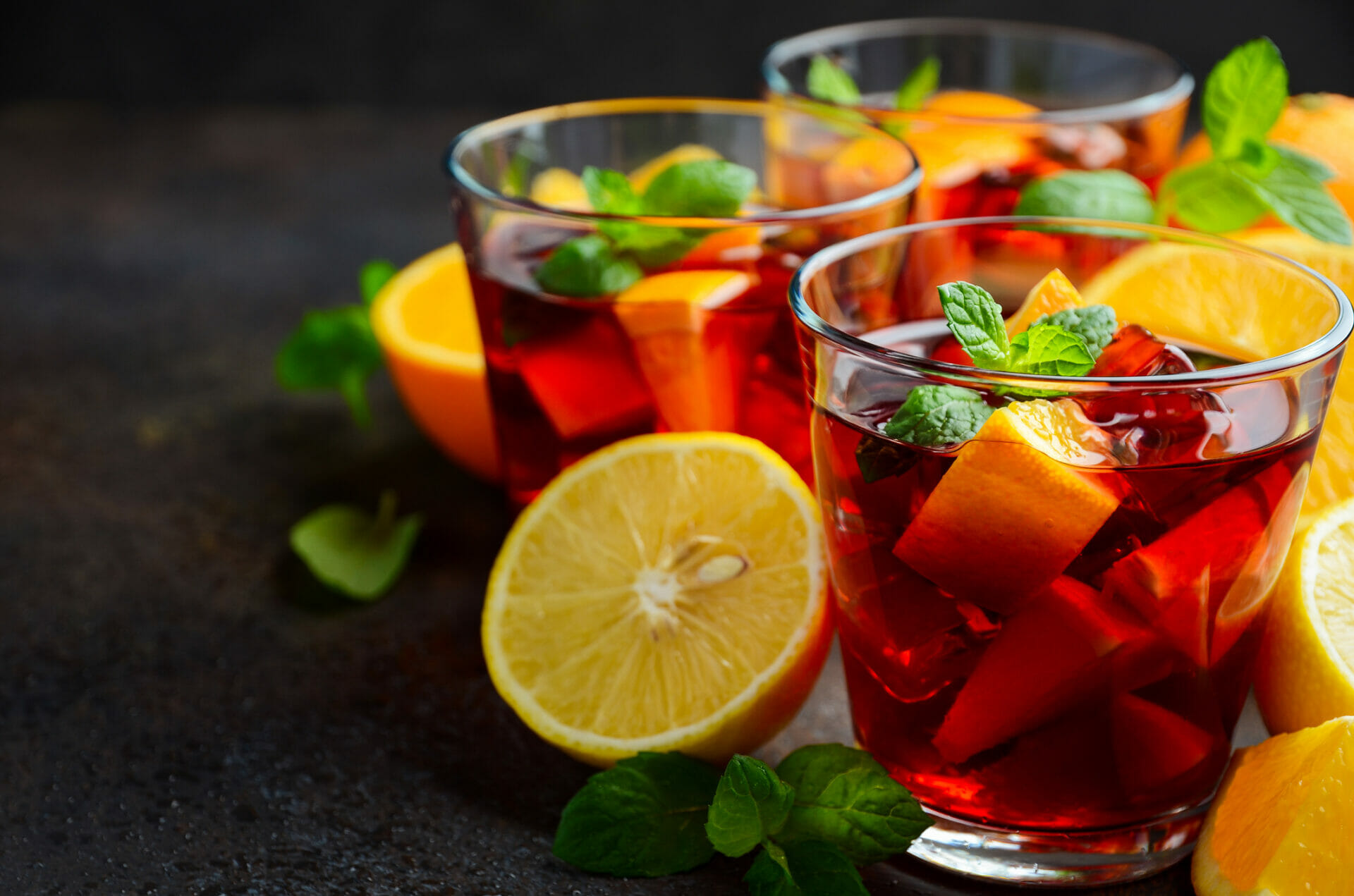 You can't go wrong with cider
If you don't fancy whipping up a cocktail, or just want some easy drinks to enjoy with friends, get a good selection of ciders. Cider is a particularly summery drink and has a versatility that means it goes well with all kinds of barbecue food. A West Country cider that uses tannic cider apples like Chucklehead Cider  has deep fragrant notes that pair great with barbecued meat, while a sharper Eastern Counties cider that uses cooking apples acts as a great palate cleanser.
Think easy classics
Other easy options for a barbecue party include craft ales, which can be a real talking point among the beer enthusiasts. If you know any local brewers you can buy from, they often do bulk discounts, so it's worth checking out. Don't forget to also supply a range of non-alcoholic drinks, like lemonade, squash and juices, too. Oh, and plenty of ice to mix them with!