This week we've been getting to know Made in Chelsea reality star Harvey Armstrong. We were blown away with his latest Instagram video showing off his ice skills and it got us thinking about what fun we could get up to this summer. So we decided to launch a brand NEW ice challenge for everyone to get involved with.
The 'Ice Your Glass' Challenge – WIN a £250 cocktail party
Harvey's brand new 'Ice your Glass' challenge consists of seeing who can throw the most impressive shot into their glass with a friend (like Harvey's last Instagram video) or go try this solo. Be imaginative and ambitious, let's see the best way you can get your ice into your glasses ready for summer!
To enter…
Create an ice skills video with a friend or on your own
Post the video to Instagram and tag @harveyarmstrong_uk and @the_ice_co
Harvey will repost his favourites to his Instagram story
The overall winner will be announced on the 1st July 2021 and will WIN a £250 cocktail party which includes everything you need to host a grand cocktail party such as a cocktail kit, ingredients, ice and much more.
There you have it, the challenge starts now! We can't wait to see what you come up with.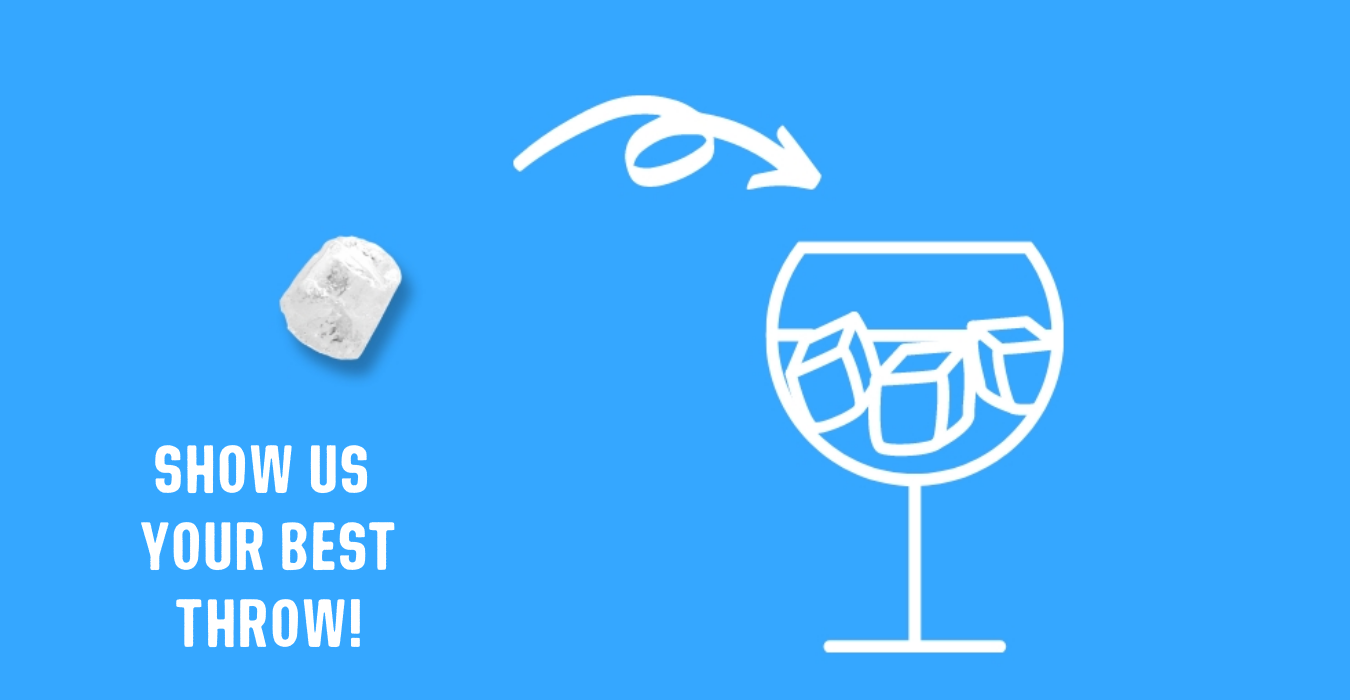 The question we're all asking ourselves is how long has Harvey been mastering these fun trick shots and why with ice? Here's what he had to say…
How long have you been doing fun trick shots?
I have been doing them since I was a little kid really, I was always looking to learn a new skill, whether it was doing more keep ups with a ball, juggling or learning how to card throw. I was that classic kid constantly nagging my mum – "Mum, Mum look at this" and she would always say, "Ahh the amazing Harv strikes again" might be the reason she sent me off to boarding school.
However, it was back in the first lockdown, with a bit more time on my hands, when I started to put together video content and sharing it on my Instagram. People seemed to really like them and I love doing them, so I have continued bringing out a series of videos.
When did you start experimenting with throwing ice cubes?
Last summer when we were filming for Made in Chelsea down in a house in Surrey. Tristan and I started throwing them into each other's drinks by the pool and then we just tried getting bigger and bigger shots and put together a video.
Ice cubes are the best for skill shots, as they visually look and sound great as they hit the glass, creating a bit more of a theatrical effect.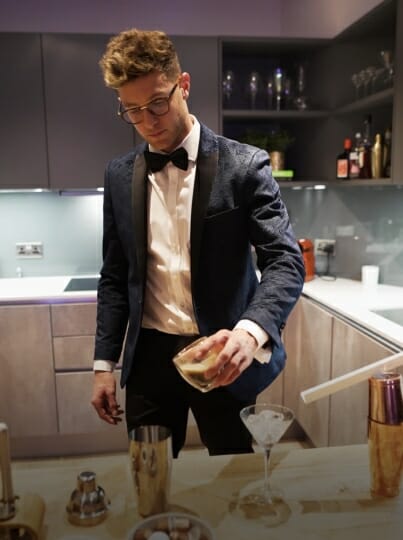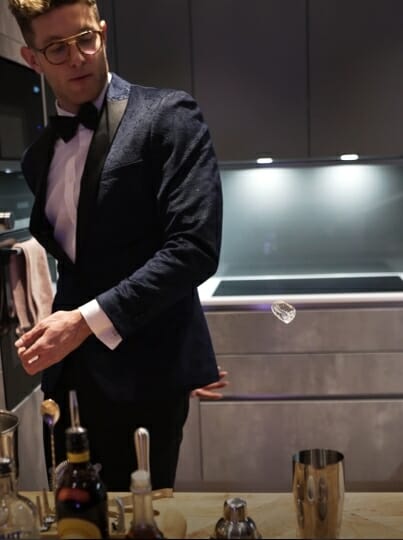 Along with this we got chatting to Harvey about his love for cocktails. After sharing an interest in Espresso Martini's, we asked him to create an epic tutorial for us. Without further ado…here's how to create a Harvey Armstrong Espresso Martini, with The Ice Co!
Thanks again for creating the most EPIC 'Espresso Martini' cocktail tutorial… What is your 'go to' cocktail when hosting at home?
You can't beat an Espresso Martini, love the kick from the coffee, but I often like to whip up some Strawberry Daiquiris in the Nutri Bullet, I'm a sucker for a sweet fruity cocktail.
Another go to is one I invented during the first lockdown, called the Covid-19. It contains Bacardi, apple juice, a couple of mint leaves and ice – blended and then garnished with a mint leaf.
What you most looking forward to this summer?
I can't wait to get onto a beach and into the sun! I think first stop is Ibiza.
I am also looking to launch my new concept beer range called Prime Time in summer, so am very much looking forward to this as well!
Head to our dedicated Espresso Martinis guide with Harvey to learn more about this epic cocktail.
Special thanks to Harvey for collaborating with us. Catch him on Made In Chelsea on Mondays nights at 9pm on E4.