Gin has to be one of the most innovative spirits around, or at least, the easiest to manipulate. So long as you can taste juniper in there (some brands at this point should go back to the drawing board) then you're golden – you can add other botanicals until your heart's content. With so many edible herbs and spices, not to mention other delights like seaweed and edible flowers, the world is, quite fittingly, your oyster – yes, oyster shells have featured in gins before and to great effect, if you ask me.
But, what does the future hold for such an innovative spirit? What are the trends that are capturing my imagination right now, what bottles should you be on the lookout for, and most importantly, how should you best enjoy them?
Flavour of the times
They're here to stay! Early entries may have been teeth-chatteringly sweet, difficult to mix with, and focused on the colour of the spirit – pink gin anyone? – but the flavoured category has evolved into a plethora of brightly coloured and boldly flavoured gins. 
The good news? As time goes on we see more credible variations of flavoured gins that champion certain styles of flavour. Recent launches that have caught my eye are:
–Hayman's Exotic Citrus Gin: Designed for summer sipping, with kumquat, pomelo, Persian lime and mandarin providing a citrus explosion.

–Citadelle Jardin d'Été: Inspired by summer gardens, you've got lemon, melon and yuzu joining their line up and providing lift and brightness.
–Beefeater Peach and Raspberry: Does exactly what it says on the gin, and if you don't like peach melba, you're mad!
For this new-generation of flavoured gins, mixing with tonic works, with the gin notes coming through alongside the heightened flavours. Perfect in a spritz too – 2 parts flavoured gin, 3 parts prosecco, 1 part soda – so simple that you can't go wrong.
And if you're stuck with a two-thirds-full bottle of one of those sweeter flavoured gins, and the shine of mixing them with prosecco has long worn off, try splitting the base of your gin cocktail. Use half a regular gin, and half flavoured – that way you amplify the gin notes, reduce the sweetness and potentially come up with a killer twist on a classic – try a Tom Collins for starters and go from there!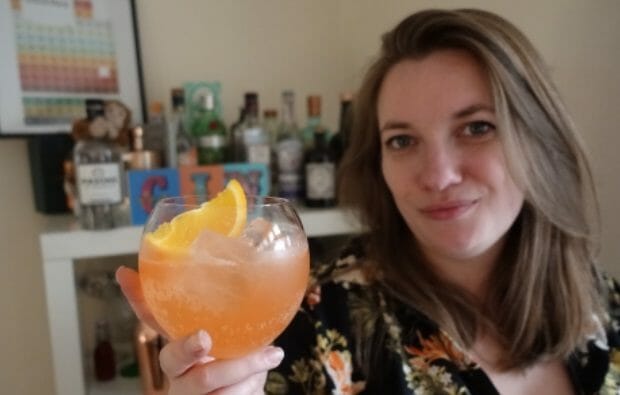 Eco credentials
With the global focus of sustainability, food miles and carbon footprints across industries, our favourite juniper spirit is also doing its part. In the growing eco-friendly category, there are some brilliant distilleries looking to innovate in ways which are kind to the planet, from those looking to go entirely carbon neutral, to those looking to reduce the footprint of their gin from production techniques through to bottling and shipping. 
And yes, innovation breeds innovation, but for this category to really catch on, the spirit itself needs to be on par with their methods. With that in mind, some recent eco-friendly launches that have tickled my taste buds are:
–Arbikie Nadar Gin: Boasting a negative carbon footprint, this gin distilled with peas is a fragrant and tangy number. Serve mixed, with fresh lime and sugar syrup in a gimlet.
–Green Man Woodland Gin from Silent Pool: The first gin to be packaged in a cardboard bottle, and you won't get over how light that makes it to hold. Like walking through woodland, this herbal number is lovely in a Last Word cocktail.
–Bombay Sapphire: One of the biggest brands around, but they're also on a mission to be the world's most sustainable gin. Not only do they have a BREEAM accreditation for the distillery, they're looking to be the first distillery to be 100% sustainably sourced. Whilst you might be familiar with their classic, check out the new Sunset Edition, with earthy turmeric and sweet mandarin. This is an early evening sipper, perfect mixed with tonic and a dash of Campari.
Cooper King have been working hard to reduce their footprint, have offset carefully to become carbon negative and support their local ecosystems by planting trees in the Yorkshire Dales. Their Classic gin and their Herb gin are best enjoyed with tonic and a rosemary sprig (classic) or basil sprig (herb).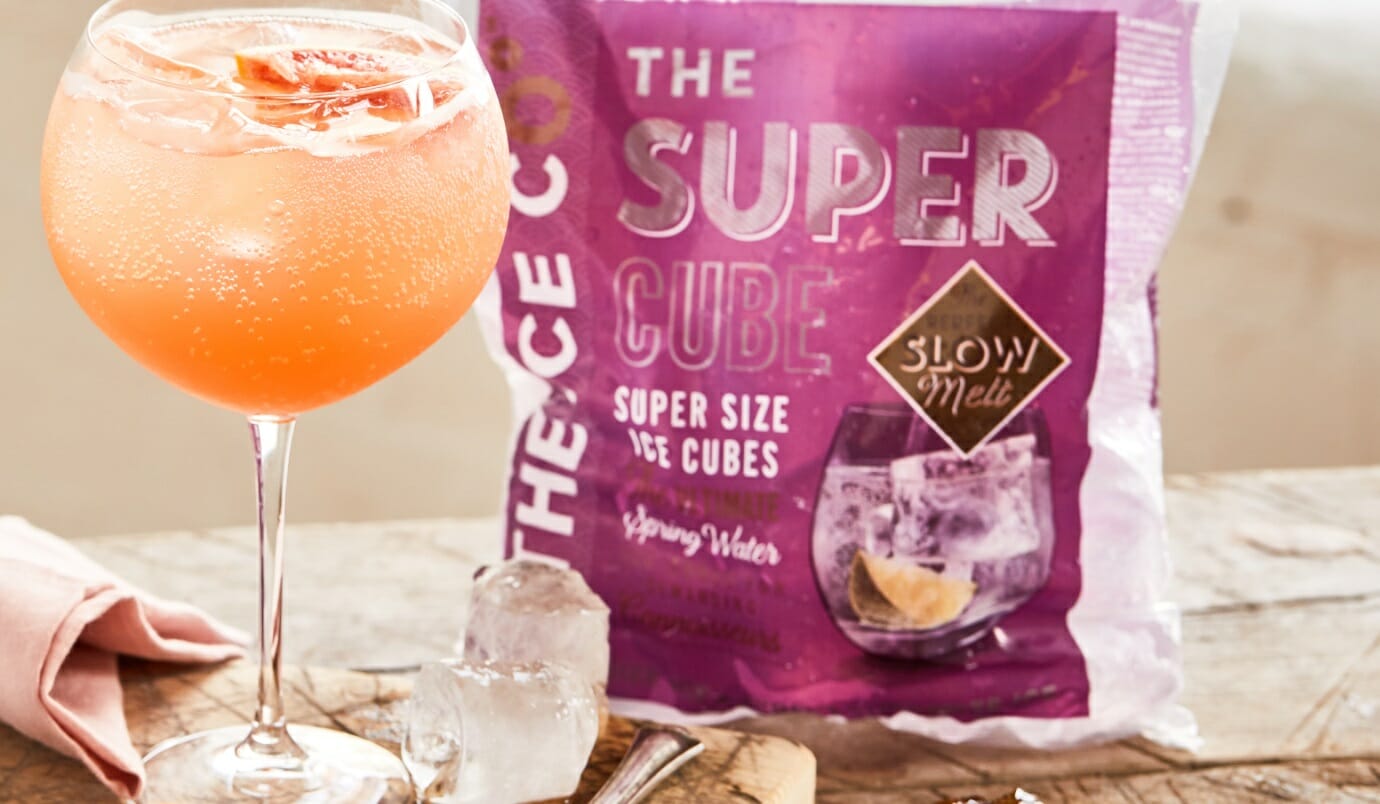 Geeking out
Here's where things get a little bit weird, a little bit geeky and a whole lot of fun! Whilst gin has traditionally been made by distillation (or even more traditionally, by soaking botanicals in spirit, aka bathtub gins) the actual process of distillation allows a crazy amount of scope for innovation. First off it was vacuum distillation and setups like the glass stills at Sacred, or the use of rotarvaps at Victory, but more recently things have stepped up a notch.
Recent launches which have intrigued even this science geek though, are:
–Supercritical gin utelises supercritical CO2 extraction, where carbon dioxide is pressurised until it behaves like a liquid AND a gas simultaneously. This means that the CO2 can permeate the botanicals as a gas, whilst dissolving the essential oils like a liquid. The result is a bright and vivid gin with fresh citrus alongside earthy juniper, that is right at home in a martini.
–John Robert's Botanic Request gin splits their botanicals into two groups. One set is subject to a vacuum while soaking in the spirit to help extract oils fully from the woodier botanicals. The other set is gently massaged by ultrasonic sound waves, pushing the spirit into the nooks and the crannies of these botanicals to extract lighter and more delicate flavours. The flesh of the second set is then strained out and only the spirit goes into the still to prevent any stewed or steamed flavours coming through. Perfect in a classic gin sour or a simple G&T.
Final Thoughts
Whatever gin you're mixing with this summer, make sure that you've got plenty of good quality ice. More ice means the liquid in your drink stays colder for longer, which means your ice won't have to melt to keep things chilly, resulting in less dilution in your drink overall. 
By considering what type of ice is best for the drink you're serving, you'll make sure that your drink not only looks good, but also tastes great! For drinks served over ice (e.g a G&T) reach for the Super Cubes. As for shaking (Gin Sours) and stirring (Martinis) you'll find that the Premium Ice is the perfect size to get your cocktails to peak temperature fast. 
After all, you've taken time to carefully select your gin and your mixers, so don't leave the ice as an afterthought!
Special thanks to Emma Stokes for putting together this piece. Raise a glass of your favourite gin on World Gin Day on Saturday 12th June, just make sure to serve it with Super Cubes to turn it into the perfect drink.