To celebrate Yorkshire Day on the 1st of August, we've been getting to know our favourite Yorkshire Gin brands in our latest ice news series. Discover what incredible Yorkshire Gin's are on offer right here. We've even managed to get a quote from each of the distillers to see why they love being from Yorkshire and what makes it so special.
Fun fact about The Ice Co…we are proud to be based in Yorkshire, our Head Office is in West Yorkshire and our Spring Water site is on the edge of the Yorkshire Wolds in East Yorkshire where our Super Cubes are made.
So here are our favourite Yorkshire Gins…
Introducing Masons of Yorkshire
Masons of Yorkshire started with a simple mission, to create a different gin, not just a different label – a gin with more character, more flavour and uncompromising quality. Founded in 2013 by husband and wife, Karl and Cathy Mason, the distillery was the first and original established in Yorkshire, pioneering the resurgence of gin to the county.
Despite launching only 7 years ago, the Masons range of gins have won some of the most prestigious awards worldwide. History – both near and far played a significant role in the development of Yorkshire's first gin and the driving force was simply a passion for exceptional tasting gin and doing things properly.
From every botanical that goes into the still, every drop of gin produced, every label applied and every phone call answered, this is all done The Masons Way. The Masons Way means doing things properly and without compromise, and it's what sets Masons out from the rest.
No gimmicks, no shortcuts, no compromises. Gin made with love and care. As it should be.
A message from Head Distiller, Liam Jackson….
People from Yorkshire are as a rule very friendly, happy and always willing to help. You can tell people from Yorkshire are very proud of the county and its products, and that always shines through. It actually reminds me of home in Cumbria, although it definitely rains far less in Yorkshire!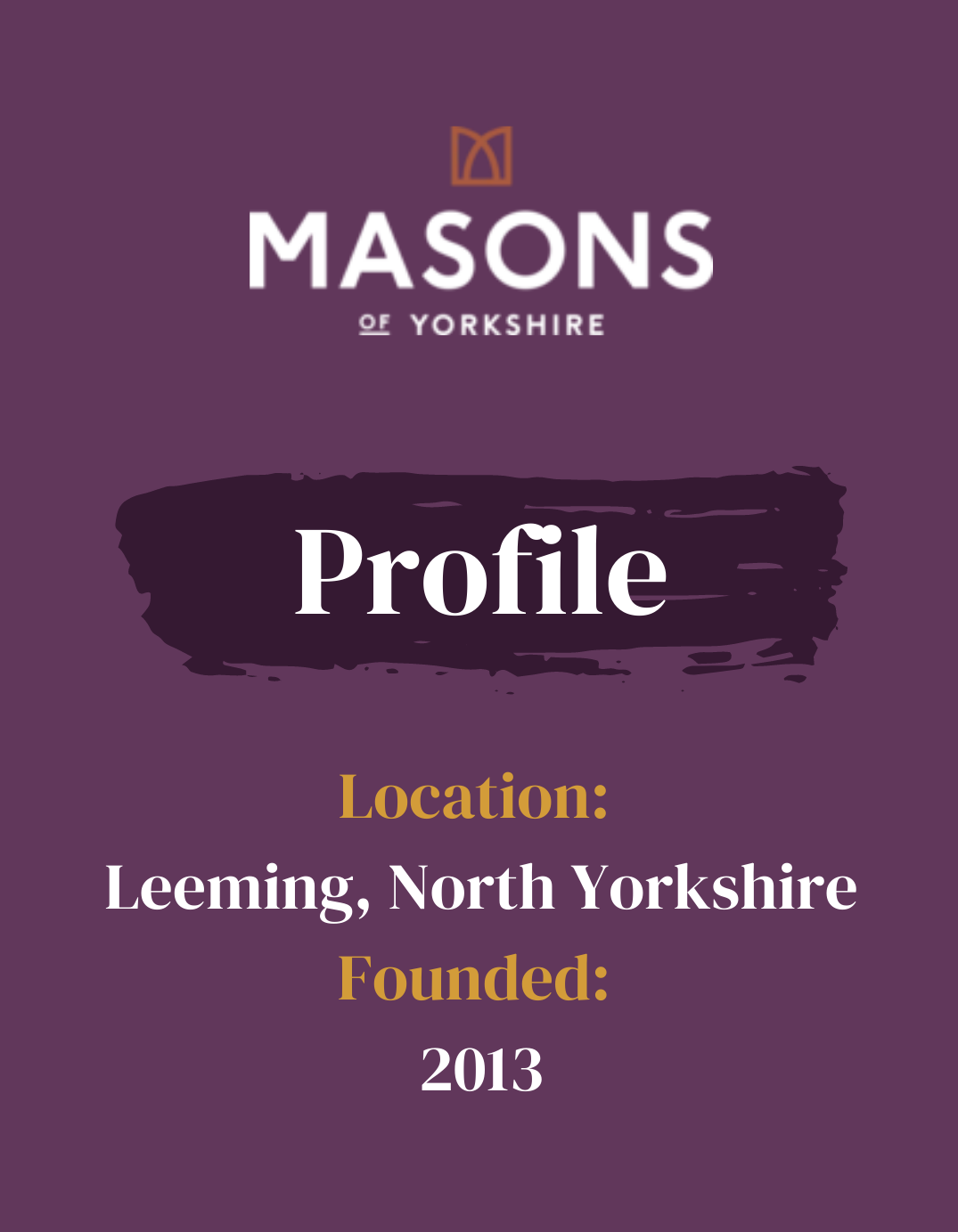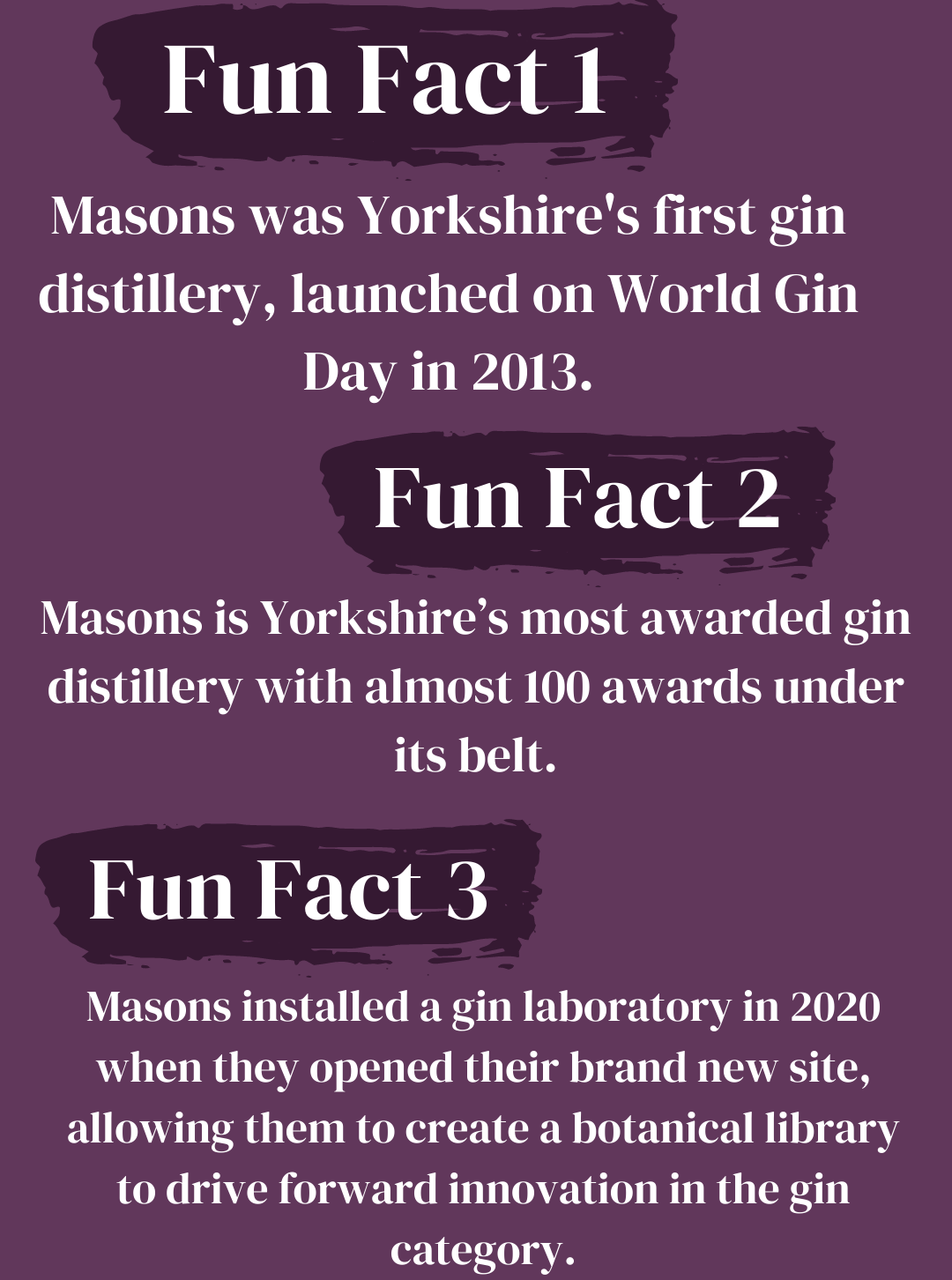 Introducing Yorkshire Explorer
Yorkshire Explorer Distillery was born out of a need to serve more suitable and better quality spirits over our drinks consultancy and events bar, Yorkshire Bartender. We began with our 4 seasonal gins, launching a gin using seasonal, local produce in the Autumn, Winter, Spring, Summer. We then launched a Spiced Rum, blended with seaweed off the Scarborough coast (think a salted fudge rum). Most recently we have set about our most ambitious project repurposing spent fruit from our event bars. We're a huge fan of creating a closed loop in bar tending and this has led to us launching our Yorkshire Garden Gin which uses the Mint, Cucumber, Elderflower and Apple left over from the events which would usually be thrown away.
A message from Director, Callum…
I'm actually not from Yorkshire (although my mum's side of the family are from Leeds/Shrewsbury). As a forces child I grew up in Germany for a long period of time before settling at school in York, fast forward 12 years and I'm still here. Yorkshire is an incredible place with so much going on. There really is no reason to leave :)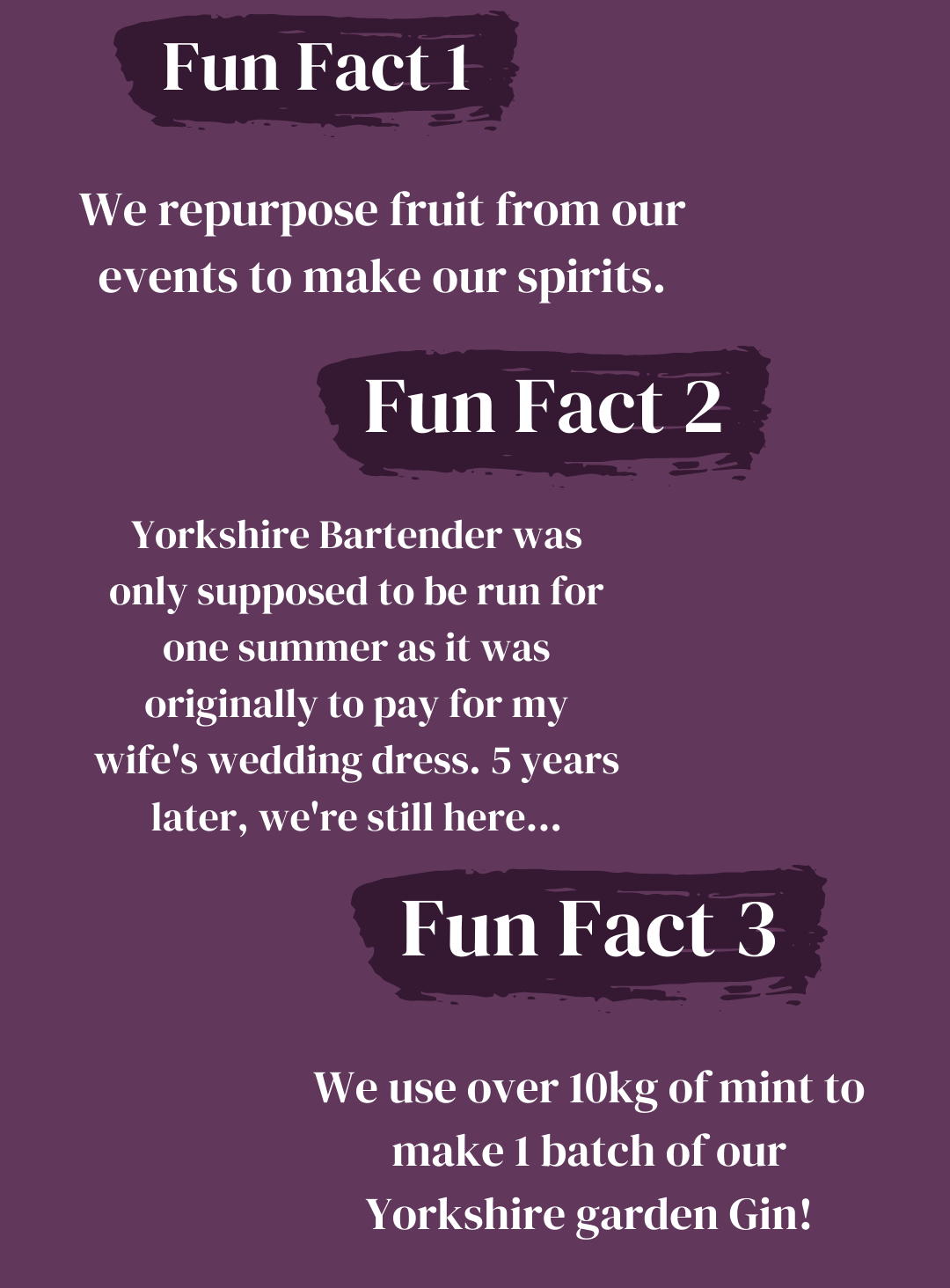 Introducing Locksley
Locksley Distilling Company has been distilling premium spirits since 2013. Sir Robin of Locksley, distilled artisan gin was their first and flagship product. When it launched, there was nothing else like it on the market, a smooth sipping gin that needs no mixer (though it is gorgeous in a G&T). Since then, their small but passionate team have been bringing the unexpected to the spirits world. Never happy to give you a tipple that you can find elsewhere, the team thrives on finding a unique twist to make all their products quirky and memorable.
A message from John, Master Distiller…
I have lived in three countries, and worked in the three "big" cities, and I have enjoyed the experiences, but at the end of the day Yorkshire is the place where I want to hang my hat (or flatcap).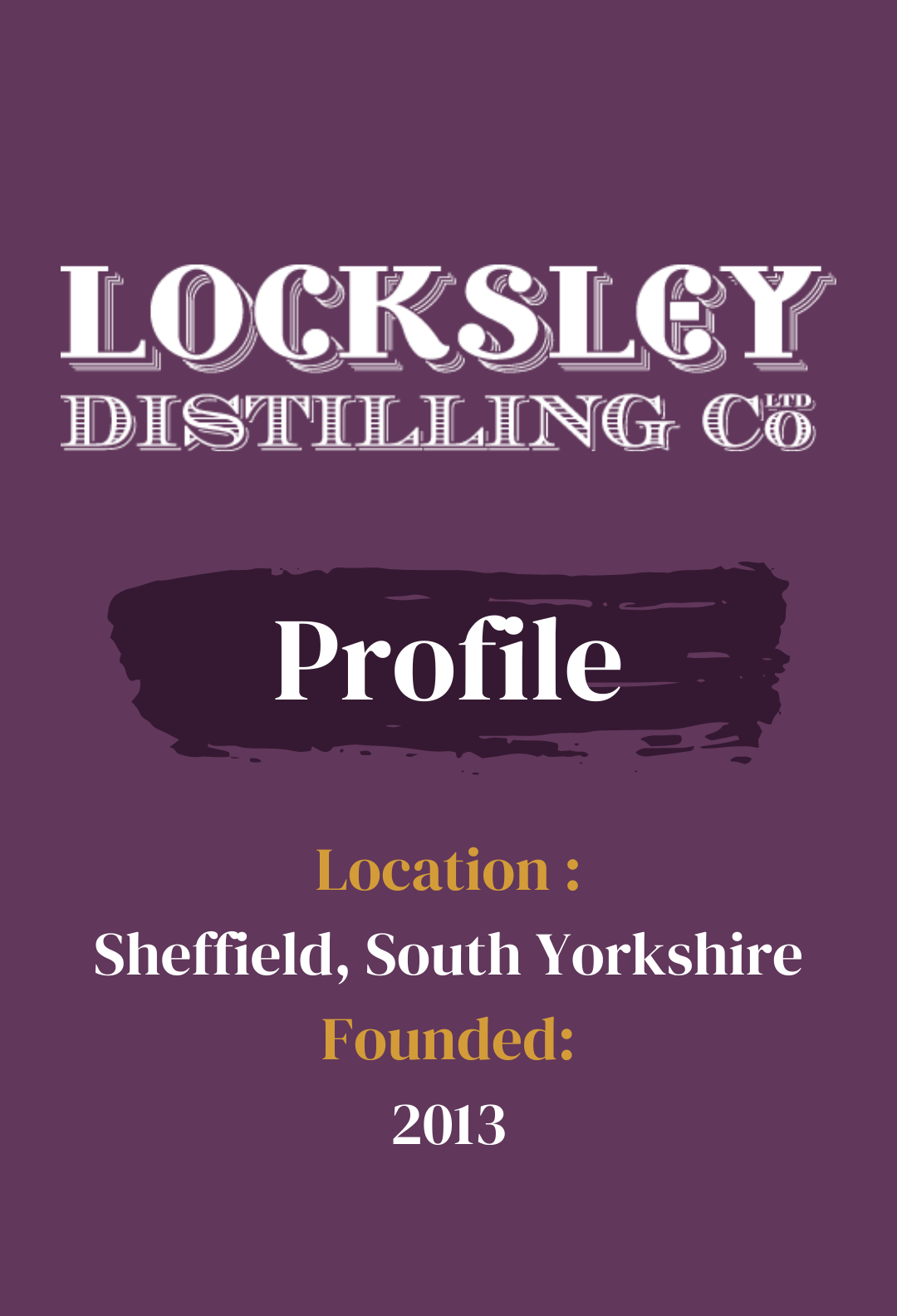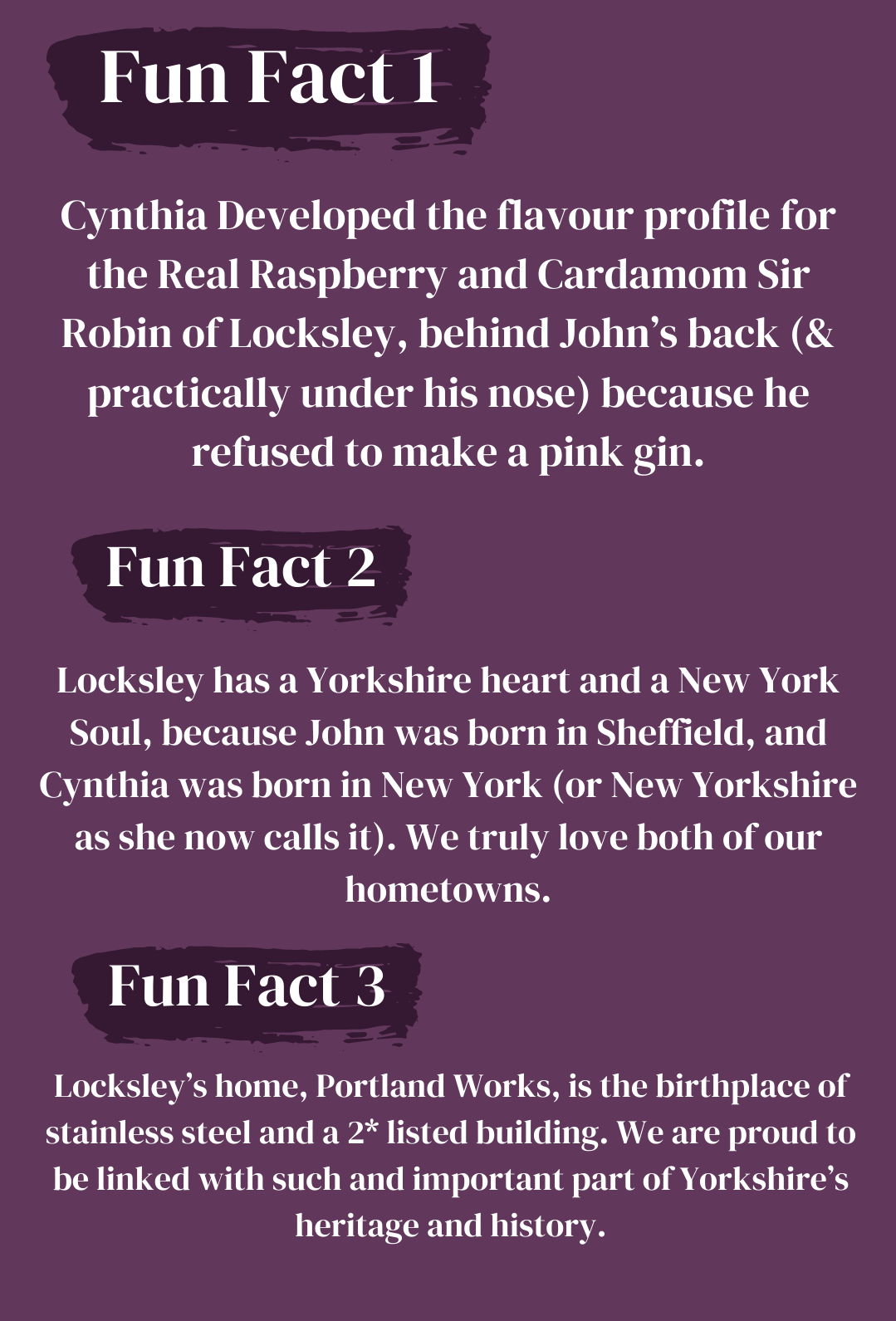 We hope you enjoyed reading our Yorkshire Gin round up for Yorkshire Day. Make sure you check out each of their websites, where you'll find more information about the range of gins they have to offer and where you can get your hands on some.
Happy Yorkshire Day on the 1st August!