Saturday 13th November was a very magical day!
On the 13th of November The Ice Co headed to Covent Garden, London for a special one-off event, to present 9 ice sculptures of Disney's Frozen the Musical cast and set and what a fantastic day it was!
All 9 ice sculptures were displayed at the entrance for everyone to see, and it was even more breathtaking than we could have ever imagined.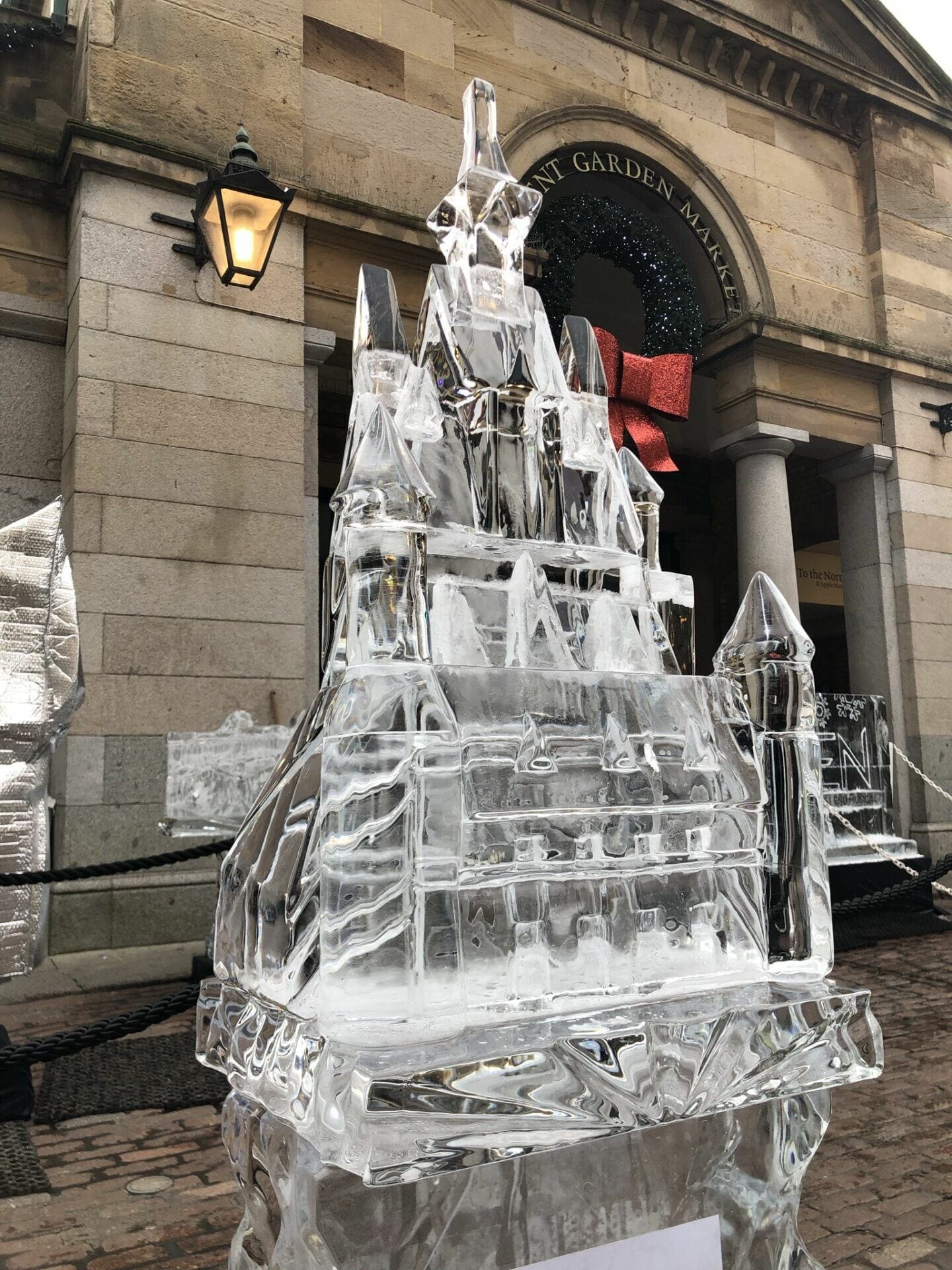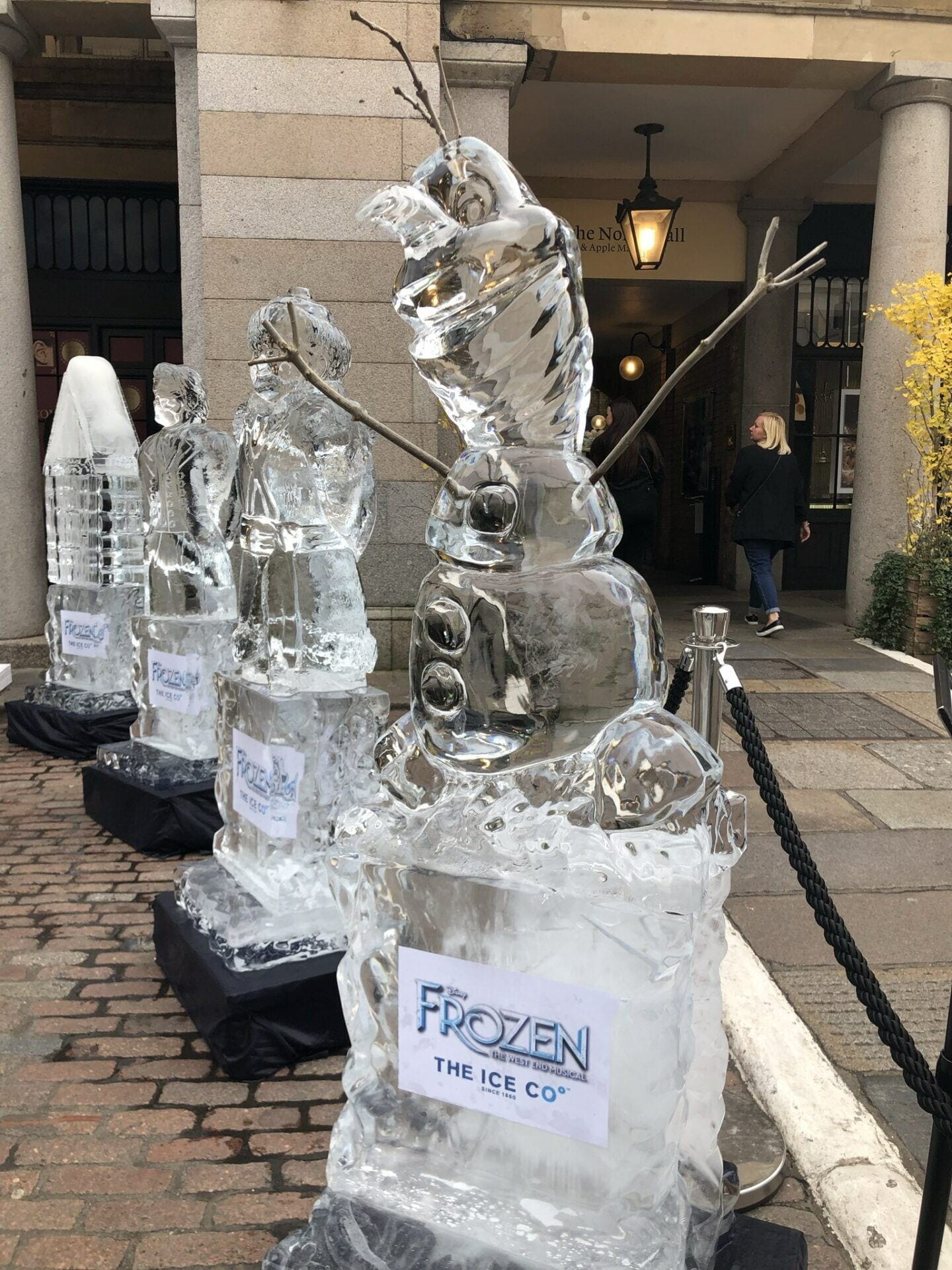 Along with the ice sculptures, we had a live ice carving demonstration of Sven the reindeer by Glacial Art, plus an interactive ice wall for the public to try their hand at sculpting too! (We couldn't resist having a go ourselves, obviously). On top of this, the cast of Frozen the Musical came down to have a look at their ice sculptures and take pictures alongside them, which the audience on the day absolutely loved, and they were over the moon with how great they turned out.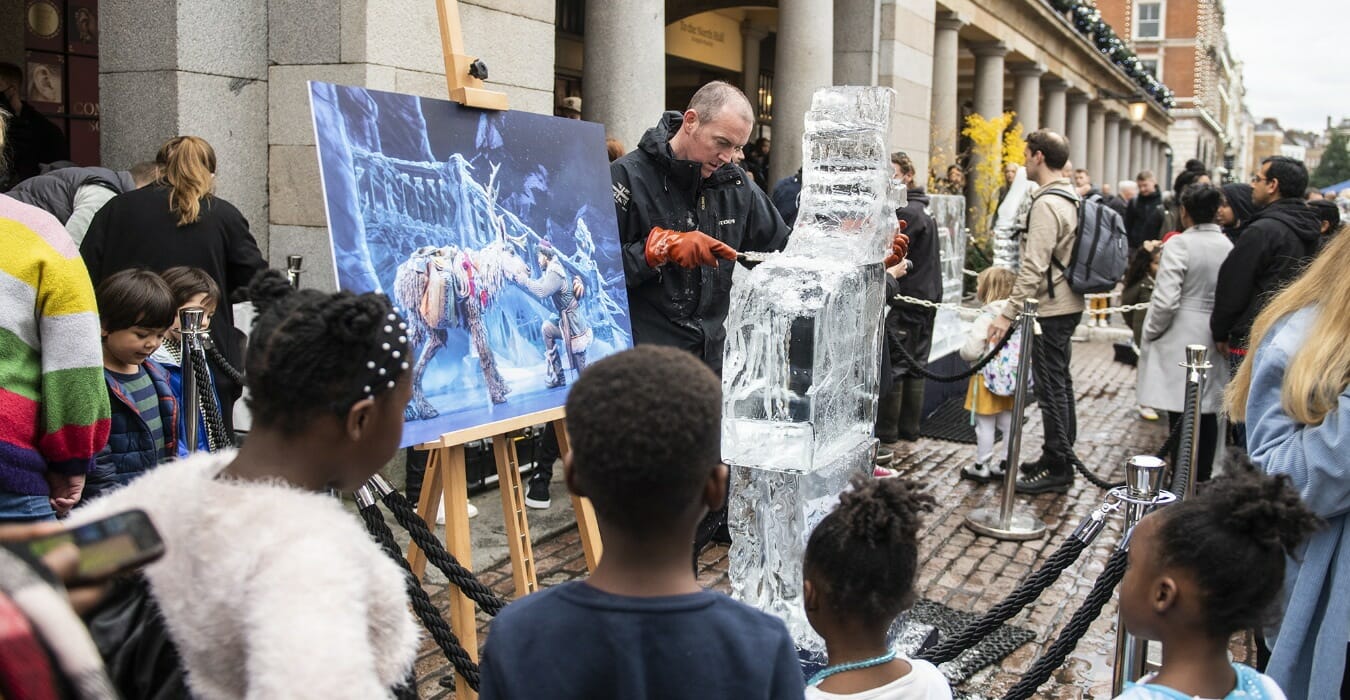 We received an amazing response from the cast and from everyone who visited on the day. Thousands of people came down to look at the sculptures and the Frozen Winter Forest next door, where snow was falling every hour! Passers by were joining in the fun by taking photos and videos. We loved seeing the smiles on the children's faces as they saw their favourite Frozen characters up close in ice form, some even came dressed as the characters!
It was a truly magical day. Don't worry if you missed out though, we have a behind the scenes video where you can see what we got up to from start to finish, with close ups of all the sculptures.
It doesn't end there! Check out our 'Frozen' themed smoothie recipe. Recreate the drink at home, see how to make it here!
Working with Frozen was definitely a dream of ours, we do love anything frozen after all, that's what we're best at!
We look forward to being involved in similar collaborations in the future. Contact marketing@theiceco.co.uk if you have a project in mind, big or small that you'd like to discuss with us!