With the festive season well under-way, it's time to start planning Christmas parties to get together and enjoy time with your loved ones, as that's what Christmas is all about! Wondering what to serve? The Ice Co have got you covered. We bring you 5 fabulous festive cocktails alongside some amazing canape recipes that will be sure to wow your guests!
Red Nosed Buck
Grab your left-over cranberry sauce and create a tasty festive themed cocktail that will be sure to impress your guests this Christmas! Find the full 'Red Nosed Buck' recipe here.
Canape to pair with: Pancetta wrapped stuffing balls
25g butter, 1 large onion finely chopped, 2 crushed garlic cloves, 1 unwaxed lemon finely grated, 50g fresh white breadcrumbs, 50g toasted pine nuts, 10 sage leaves finely chopped, 6 pork sausages with skins removed, 16 rashers of pancetta cut in half & 4 tbsp's of cranberry sauce. Season with salt and pepper.
1. Line the edge of a muffin case with a rash of pancetta.
2. Fry the onion in the butter until soft. Add the garlic, cook for a couple of minutes then tip into a bowl and allow to cool. Add the remaining ingredients and stir well.
3. Shape into balls and place inside the pancetta cases and bake for 20-25 minutes. Top with cranberry sauce and serve.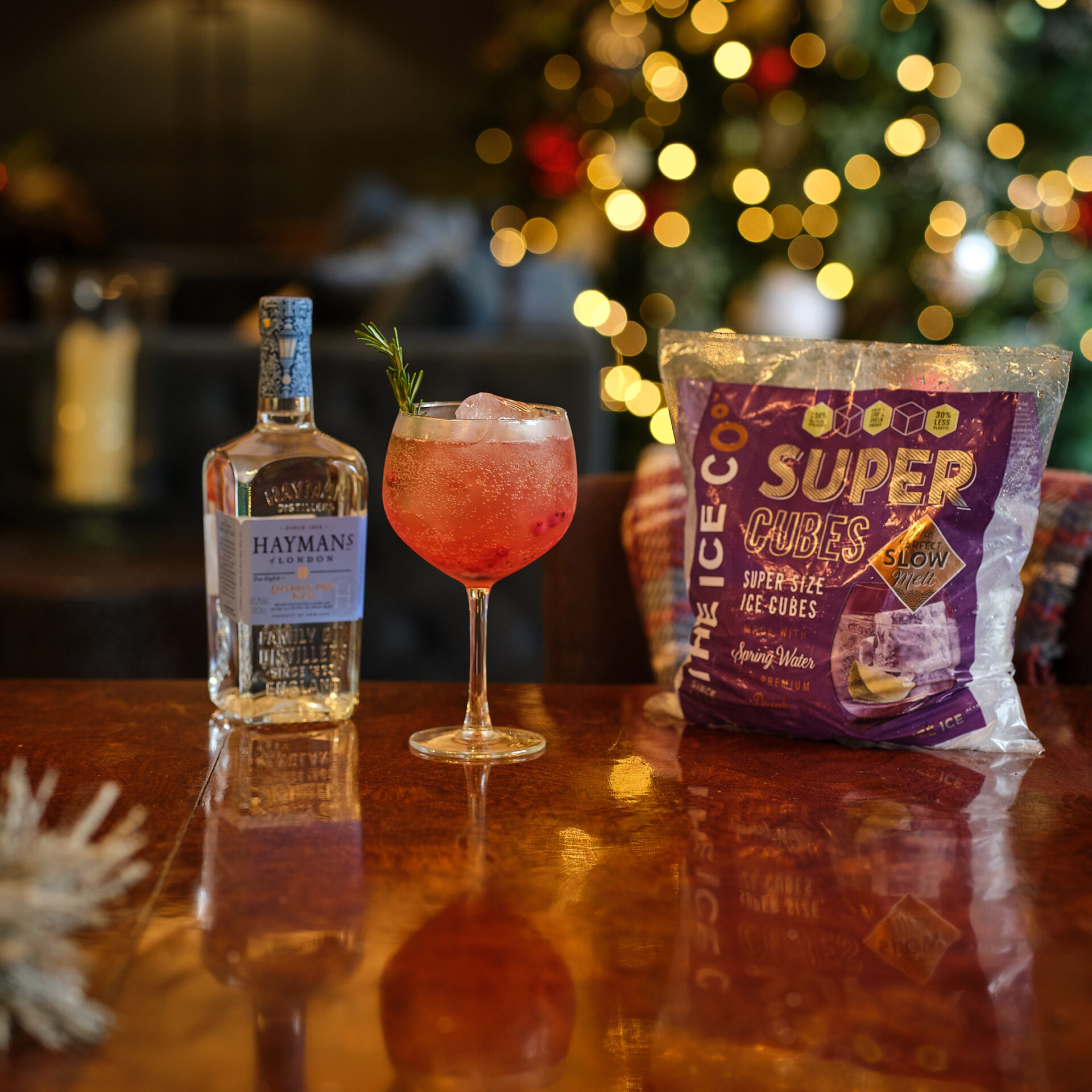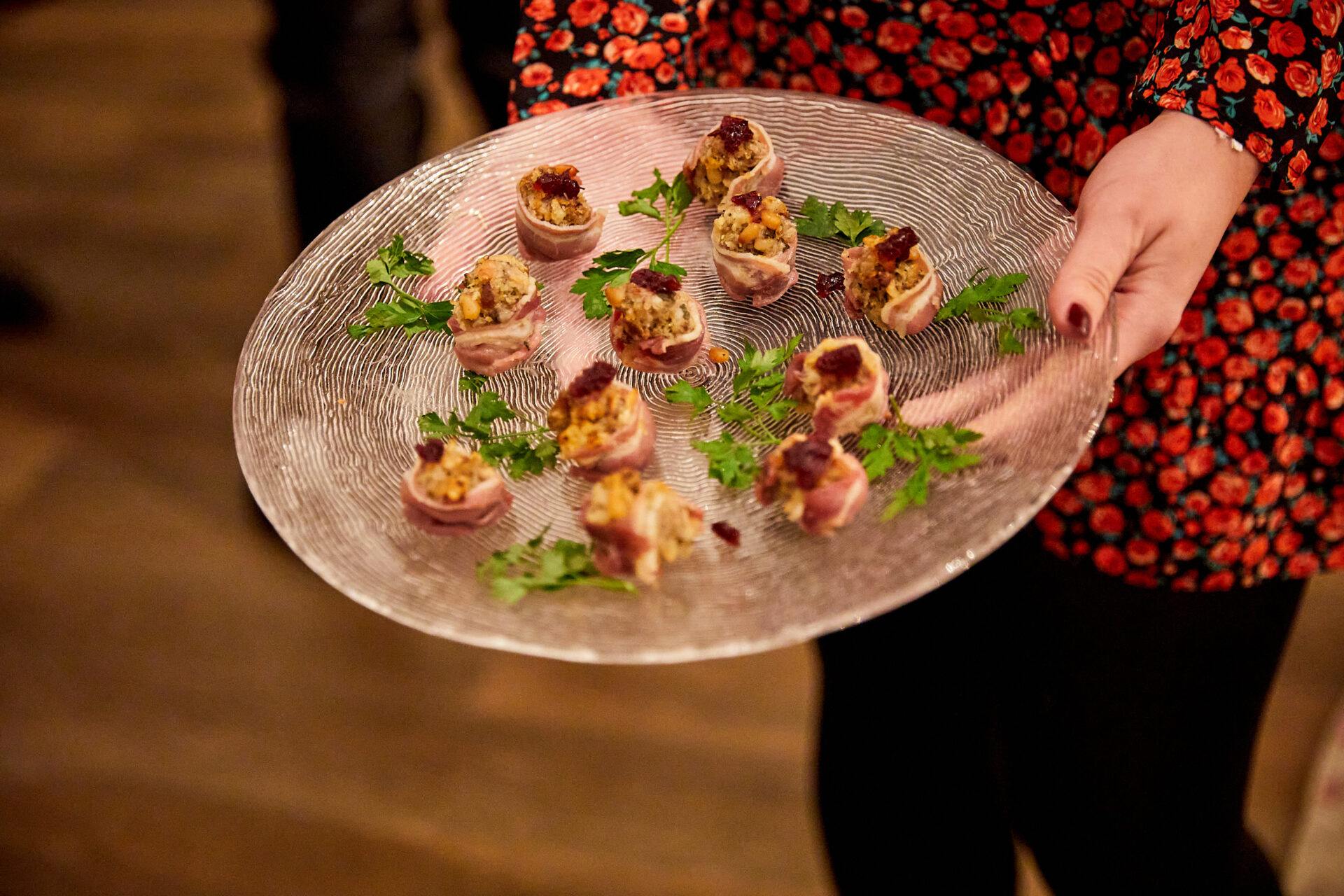 Hot Old Fashioned
The perfect winter warmer for those festive parties and cosy nights in! Our Hot Old Fashioned cocktail will be sure to warm you up. Find the full 'Hot Old Fashioned' recipe here.
Canape to pair with: Prosciutto, Mozzarella & Tomato Kebabs
2 packs pearl mozzarella, 1 pack cherry tomatoes halved, 1 pack prosciutto torn into strips & 30 large basil leaves.
Dressing: 2 tbsp pesto, 2 tbsp olive oil & 1 tbsp lemon juice.
1. First place half a tomato onto a kebab stick followed by two pieces of folded prosciutto. Wrap a basil leaf around a mozzarella pearl and thread onto the stick.
2. Mix together the dressing ingredients and drizzle over the kebabs.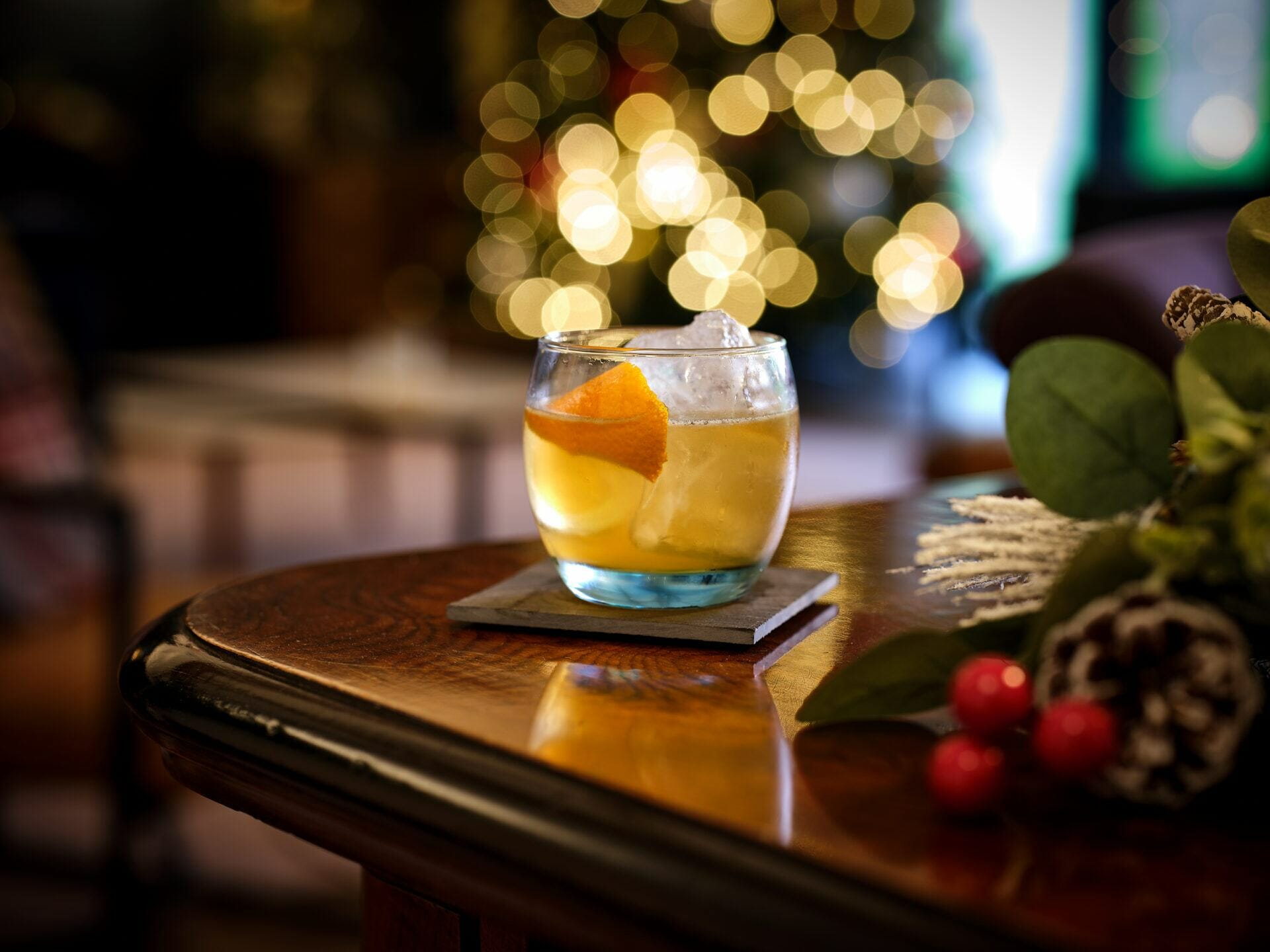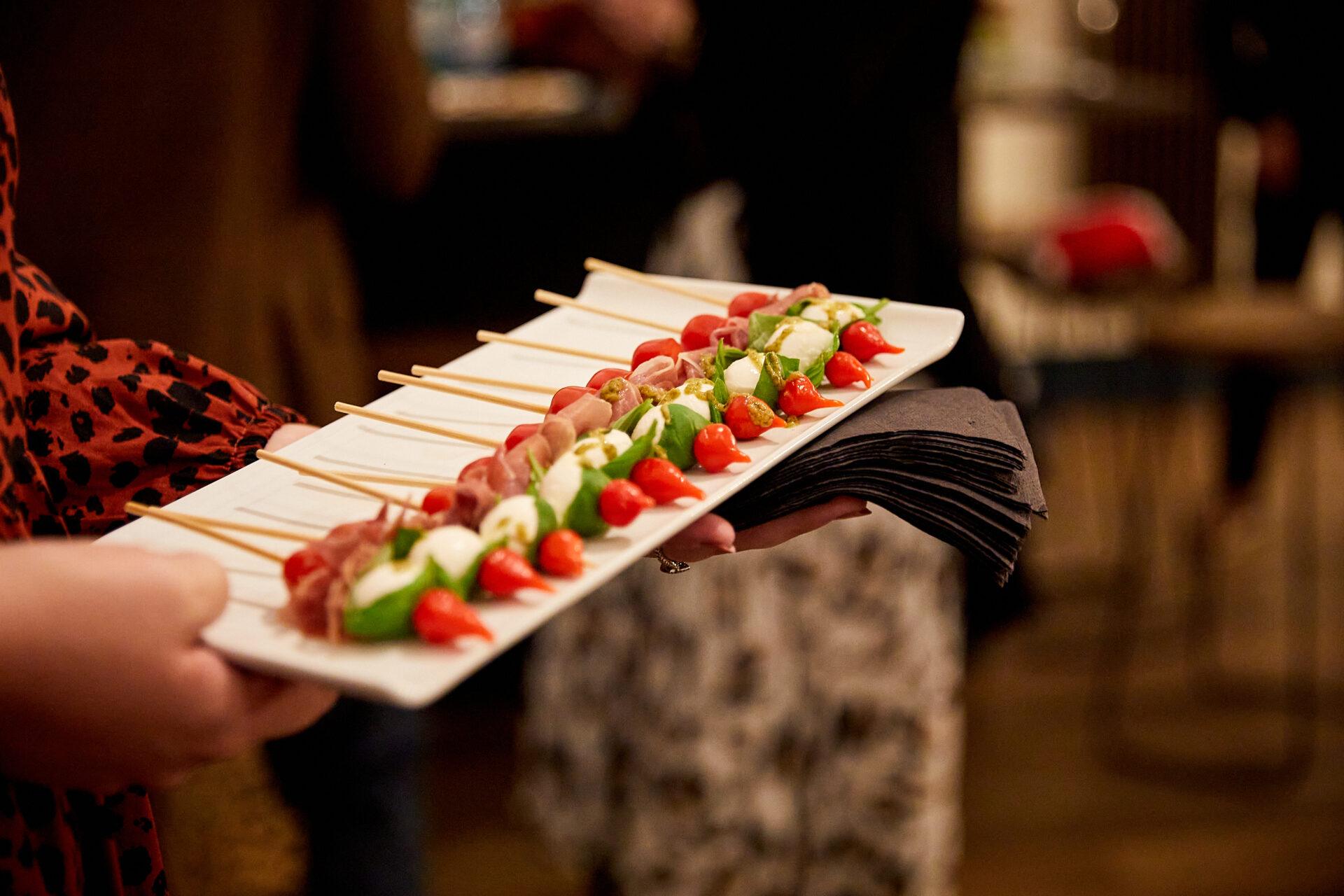 Parma Violet Surprise
The sweetest surprise! Our Parma Violet cocktail is the perfect addition for your next party. Find the full 'Parma Violet Surprise' recipe here.
Canape to pair with: Goats Cheese Crostini with fig
40 thin slices of day-old baguette, 4 tbsp olive oil, 450g goats cheese, 2 tbsp creme fraiche, 4 ripe figs cut into thin slices & approx. 4 tbsp runny honey.
1. To make the crostini, place slices of baguette onto a baking sheet and brush with the olive oil. Bake at 180 degrees until crisp and golden for about 10 minutes.
2. Mix the goats cheese with the crème fraiche.
3. When the crostini have cooled, cover with a spoonful of cheese, top with a piece of fig then drizzle with honey and serve.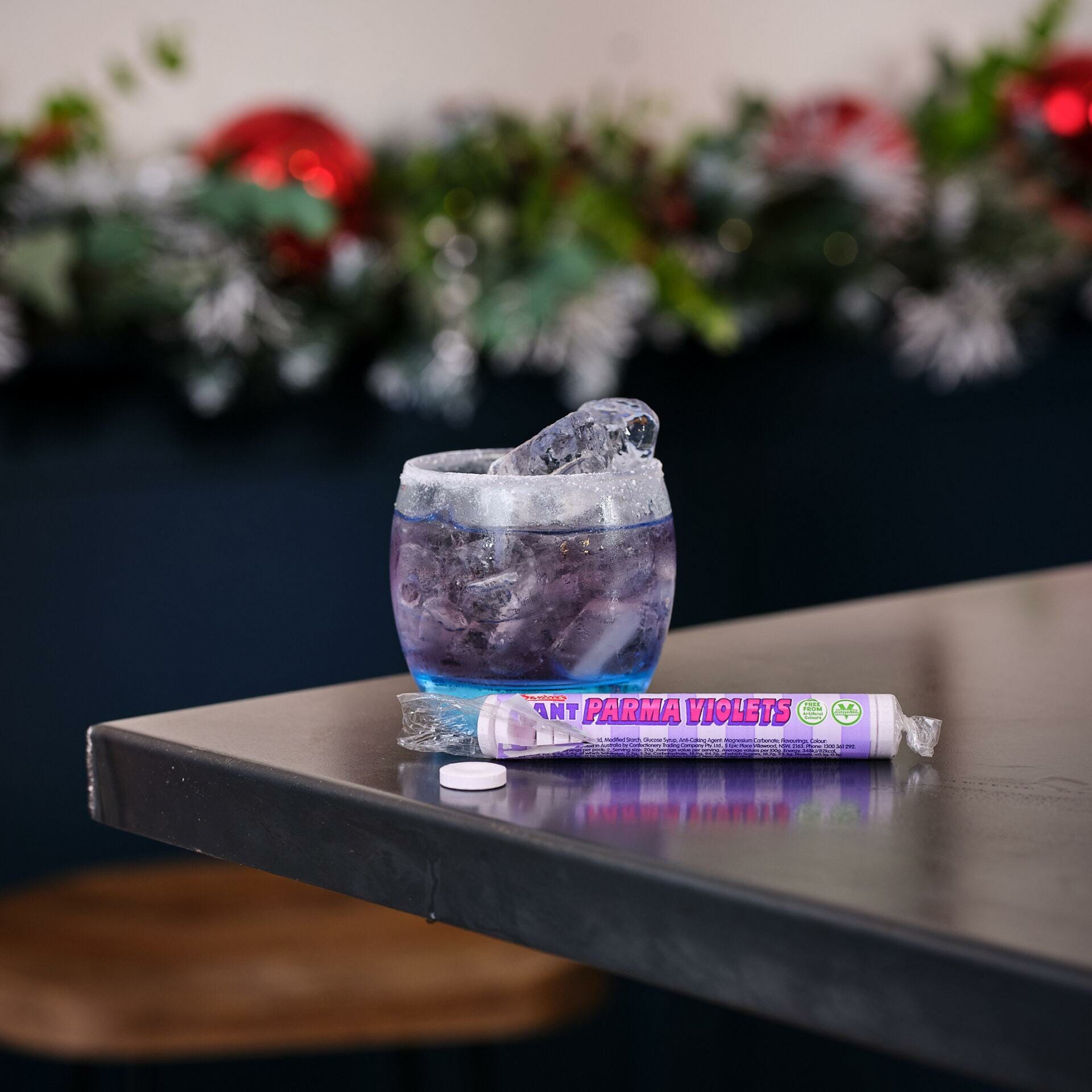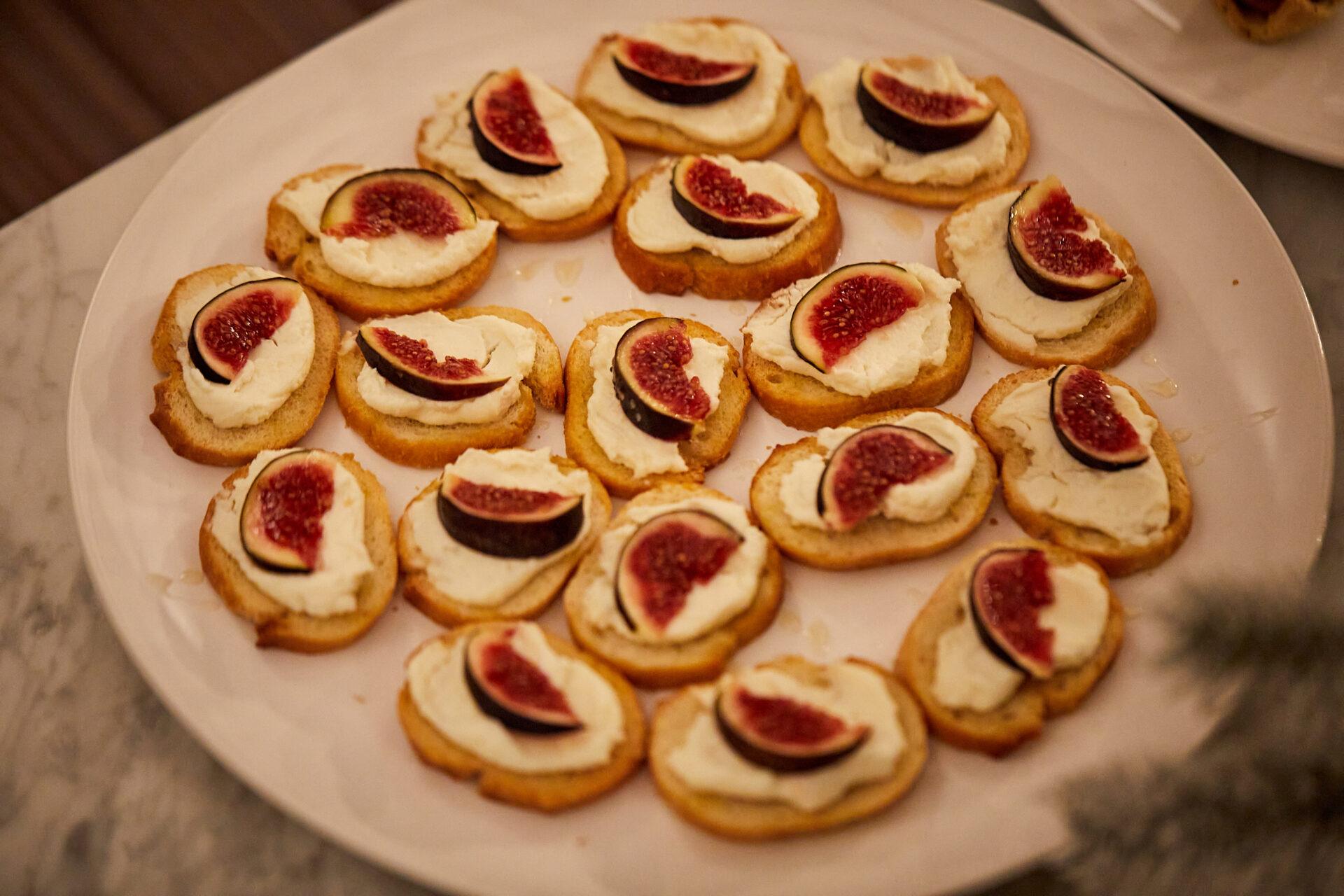 Tropical Spiced Rum
A classic spiced rum with a fruit twist! Perfect for those winter evenings in front of the fire. Find the full 'Tropical Spiced Rum' recipe here.
Canape to pair with: Beetroot Salmon Gravadlax with Horseradish Cream
600g fillet fresh salmon, 100ml granulated sugar, 50ml table salt, ½ tsp ground black pepper, 1 fresh beetroot, 2 packs of sliced rye bread, 200g creme fraiche mixed with 3 tbsp hot horseradish sauce, finely sliced beetroot, cooked & fresh dill, chopped.
1. Cut the salmon fillet in half lengthways and place one piece skin side down into a small dish.
2. Mix together the salt, sugar and pepper. Spread half on top of the salmon. Peel, then grate the beetroot over the salmon and spread the rest of the sugar mixture over the second piece of salmon and place on top of the beetroot.
3. Cover with film and refrigerate for 24 hours. Uncover and turn before putting back in the fridge for a further 24 hours.
4. Cut the rye into circles, you should get two per slice. Top each circle with a slice of gravadlax, horseradish cream then garnish with dill and beetroot.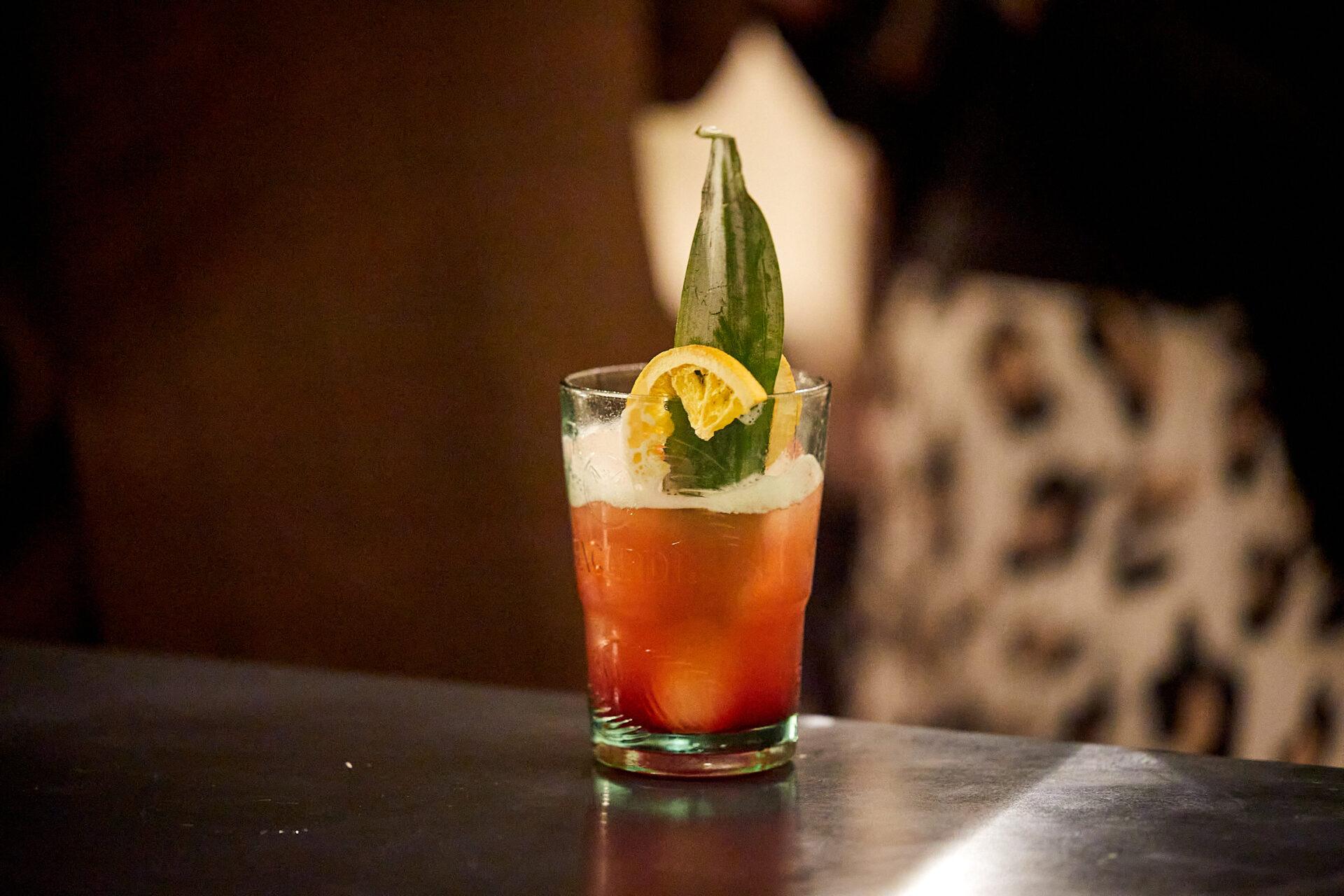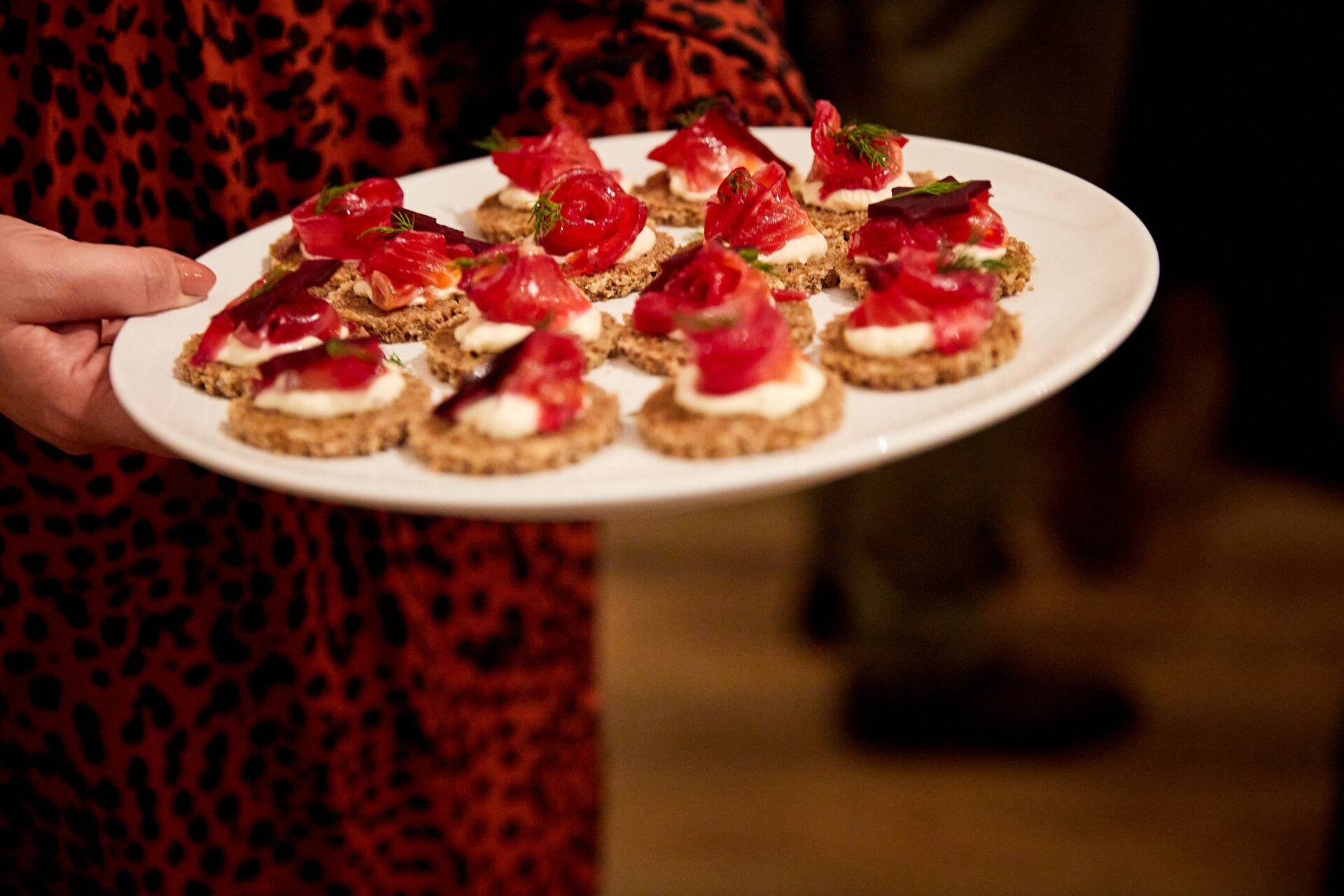 Vodka Sunrise
A perfect sunrise in the form of a tasty cocktail! It tastes just as good as it looks. Find the full 'Vodka Sunrise' recipe here.
Canape to pair with: Thai Prawn Cocktail
700g thawed frozen prawns, ½ a diced cucumber, 1 mango, 2 diced fresh chillies that are deseeded and finely chopped, 25g of fresh coriander for each glass, dill, parsley, and chives finely chopped.
Dressing: 3 tbsp fish sauce, 1 tbsp honey, 1 tsp ground cumin & 1 lime juiced.
1. Ensure that the prawns are well drained, combine in a bowl with the cucumber, mango and herbs.
2. Mix the dressing ingredients and pour over the prawn mixture, stir until well covered. Spoon into glasses and serve.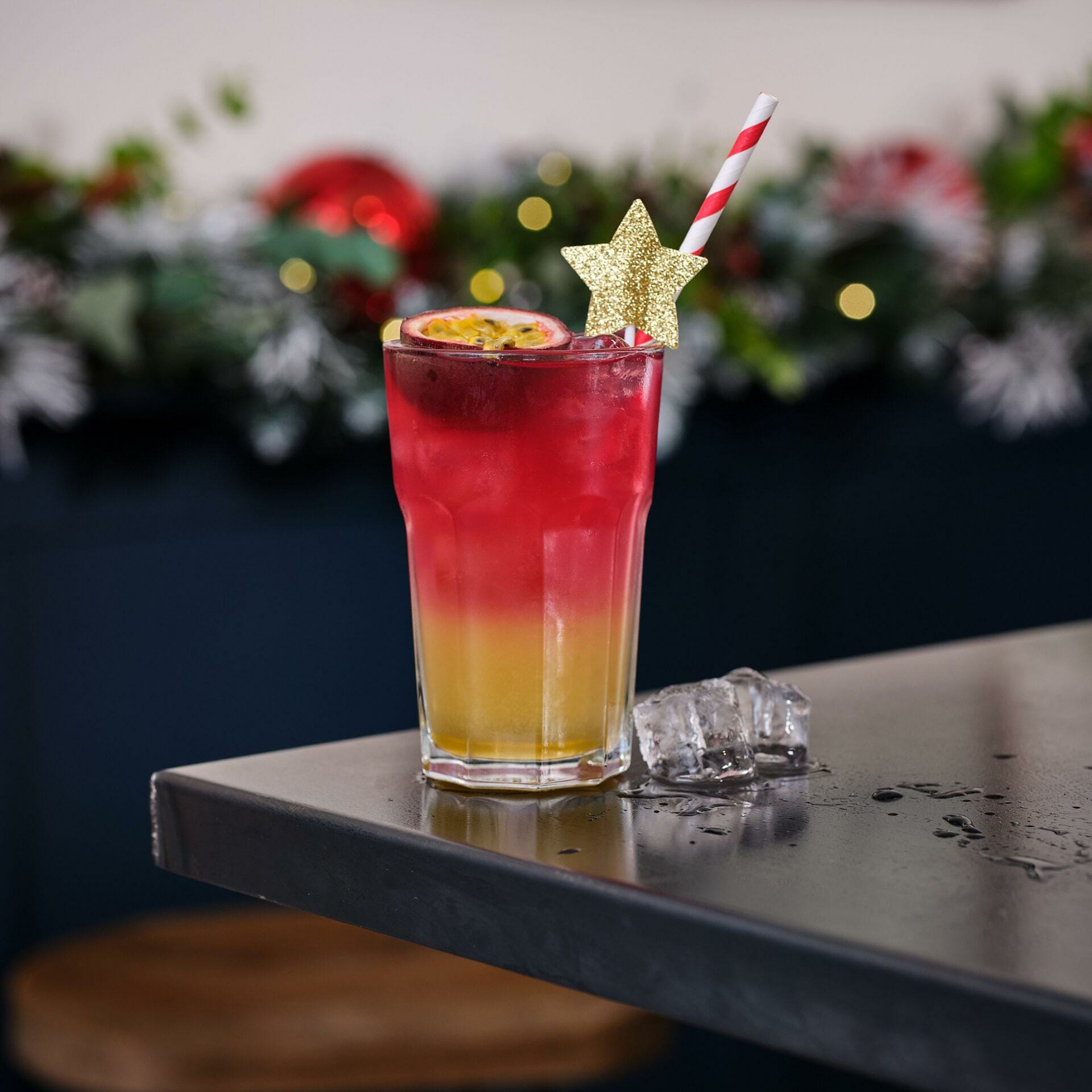 The perfect combination of food and drink to throw the best festive party this Christmas! Follow us on Facebook, Instagram, and Twitter for lots more Christmas drink recipes like these and to keep up to date.