Spending Valentine's Day weekend with your besties? We have you covered to make sure you have the best Galentine's night yet! We've taken some of our favourite movies and turned them into delicious cocktails that are easy to make and taste amazing, alongside a prop to suit each! Our movie inspired cocktails include 50 Shades of Grey, Sex and the City, Titanic, Breakfast at Tiffany's and You the Netflix hit series. Check out the full recipes below and make your Galentine's Day one to remember.
Bramble 50 Shades
A classic Bramble inspired by the movie '50 Shades of Grey'. It's dark and indulgent, just like the film! Add a pair of handcuffs and a masquerade mask for 50 shades vibes.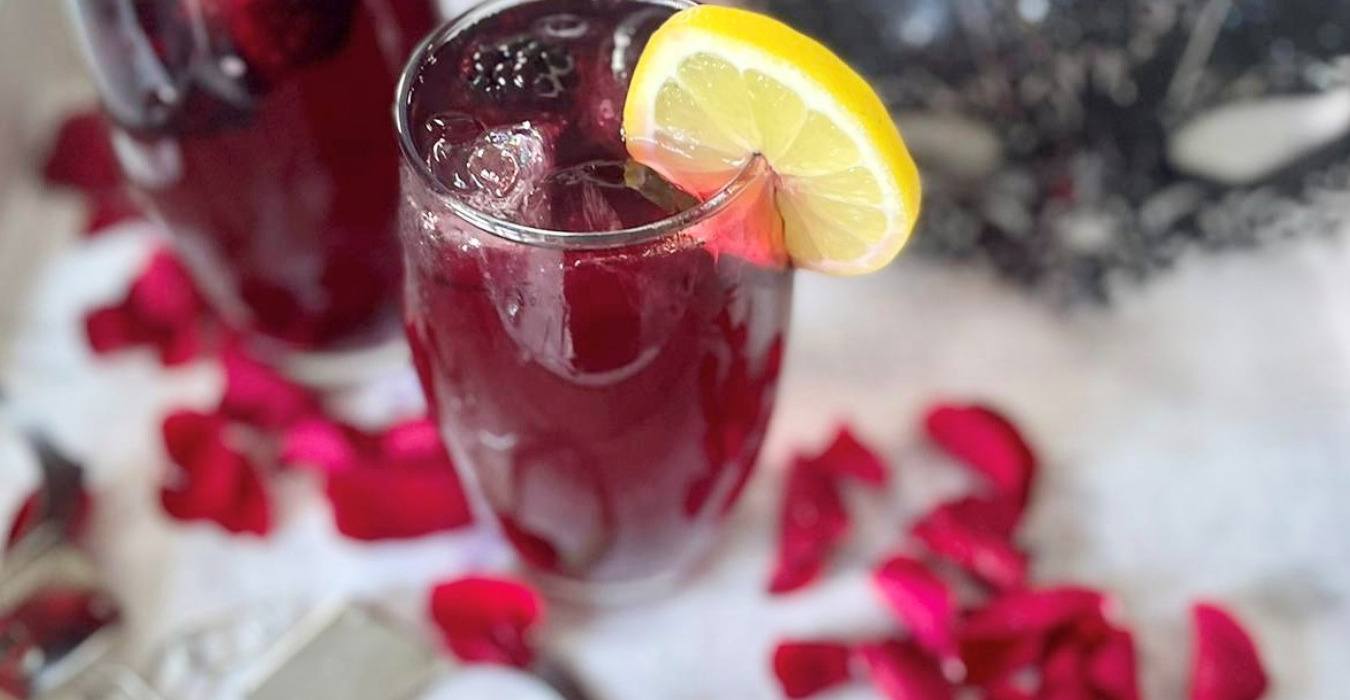 Sex and the City Cosmo
A raspberry twist on the classic Cosmopolitan cocktail. Inspired by our favourite rom com movie 'Sex & the City'! Another fabulous cocktail to enjoy with your girlfriends. Add Carrie, Samantha, Miranda & Charlotte straws to complete the serve.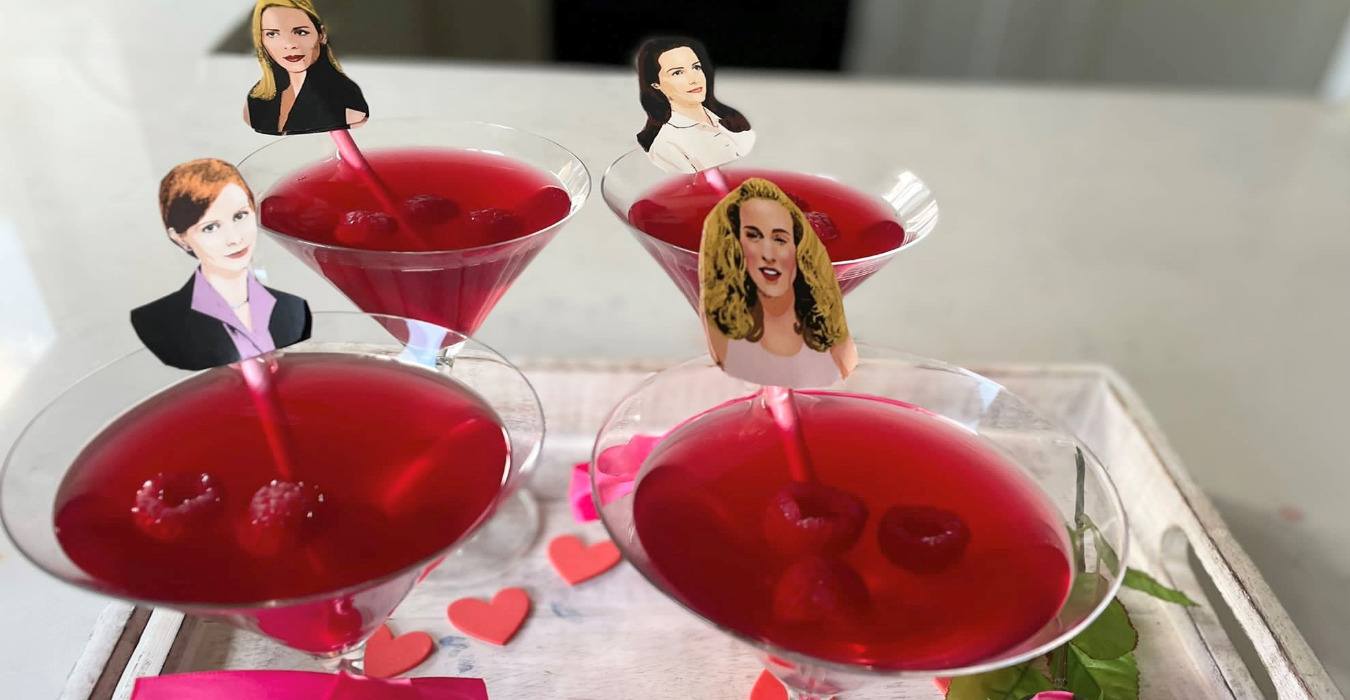 Blue Ocean Titanic
Inspired by the film, our eye-catching 'Blue Ocean Titanic' tastes just as good as it looks. Easy to make, it's perfect for your next girls night in! We found the little cute blue boats on Amazon.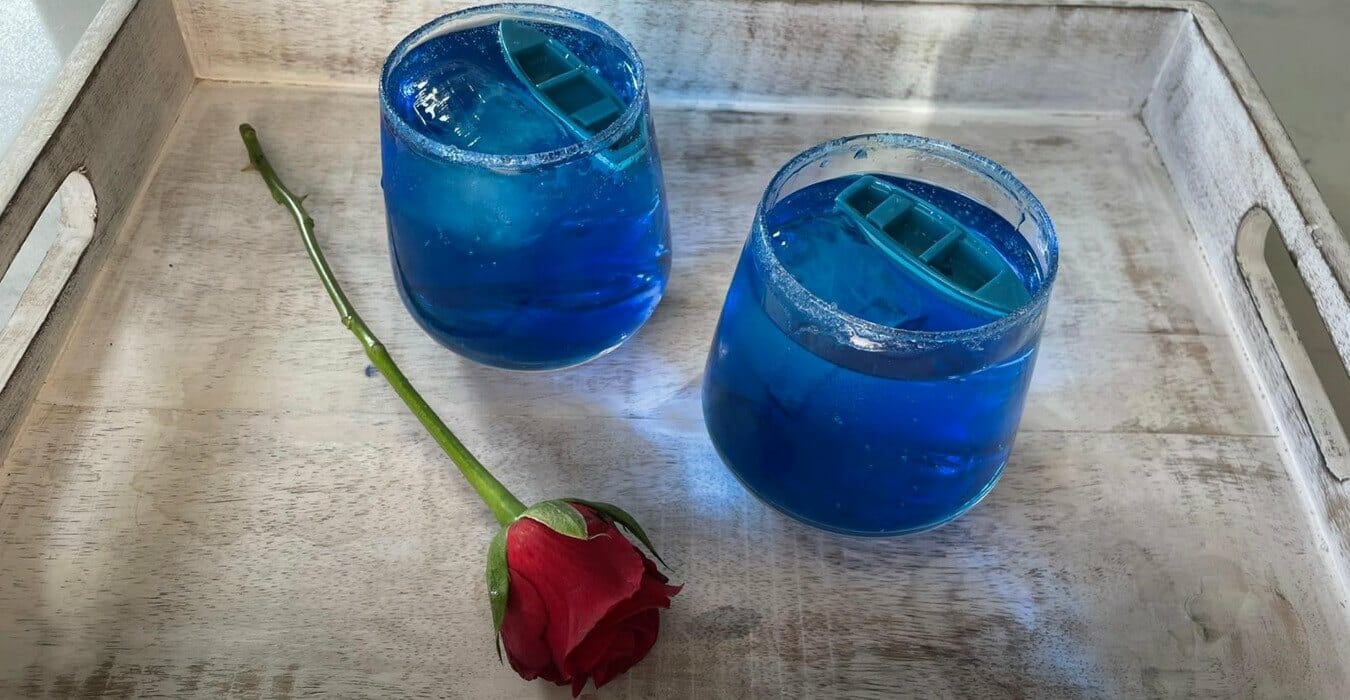 Breakfast at Tiffany's Martini
A Breakfast Martini that tastes so good you'll feel like you really are having Breakfast at Tiffany's! Pair it with some pearls, long gloves and a cigarette holder.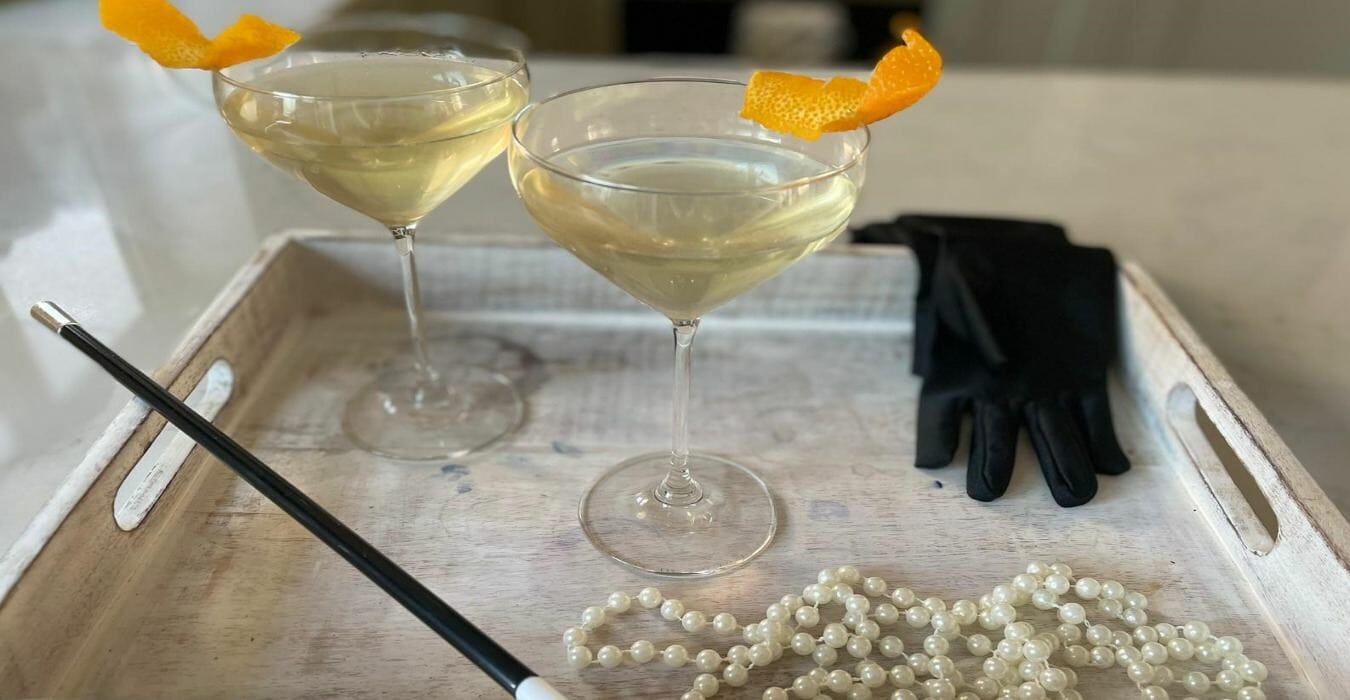 You Bloody Mary
A Bloody Mary inspired by the hit TV show 'You'! The perfect drink to make for your next cocktail night with your besties! Double up on the ingredients for more servings. Serve with plenty of rose petals.