The Ice Co's 2022 Annual Charity Day as always was a huge success! The whole team had an incredible day from start to finish. We ate, we laughed, we got rained on, we competed, but most of all we made some fab memories and raised an incredible amount of money for the charities closest to us. It was a tremendous team effort by all.
This year we wanted to add some healthy competition into the mix. Along with our main raffle, free lunch and holiday day off raffle, this year we introduced 'The Ice Games' to the day. This saw 12 teams of x4 battle it out in head-to-head obstacles.
The games included an eliminator run, ice bag throwing competition, a gladiator battle and sumo wrestling. The Psycho Penguins were the winners in the final, pulling for dear life in a tug of war battle against the OG Grannys. The winning team took home a bottle of booze each and a shiny gold medal. Well done guys.
Here's some action photos from the games…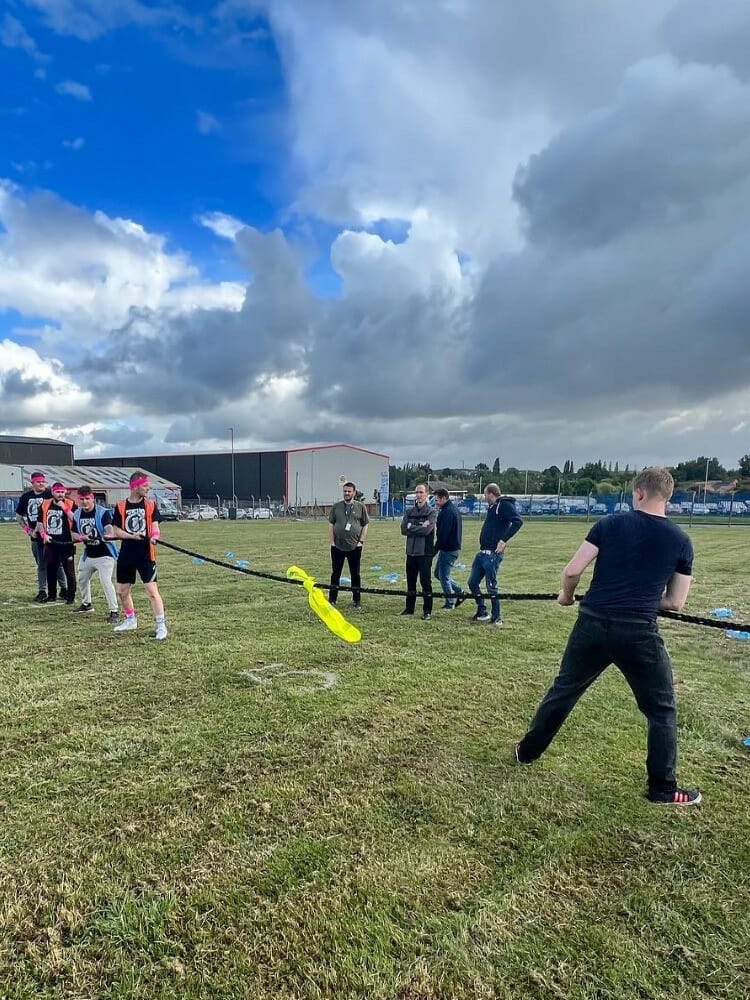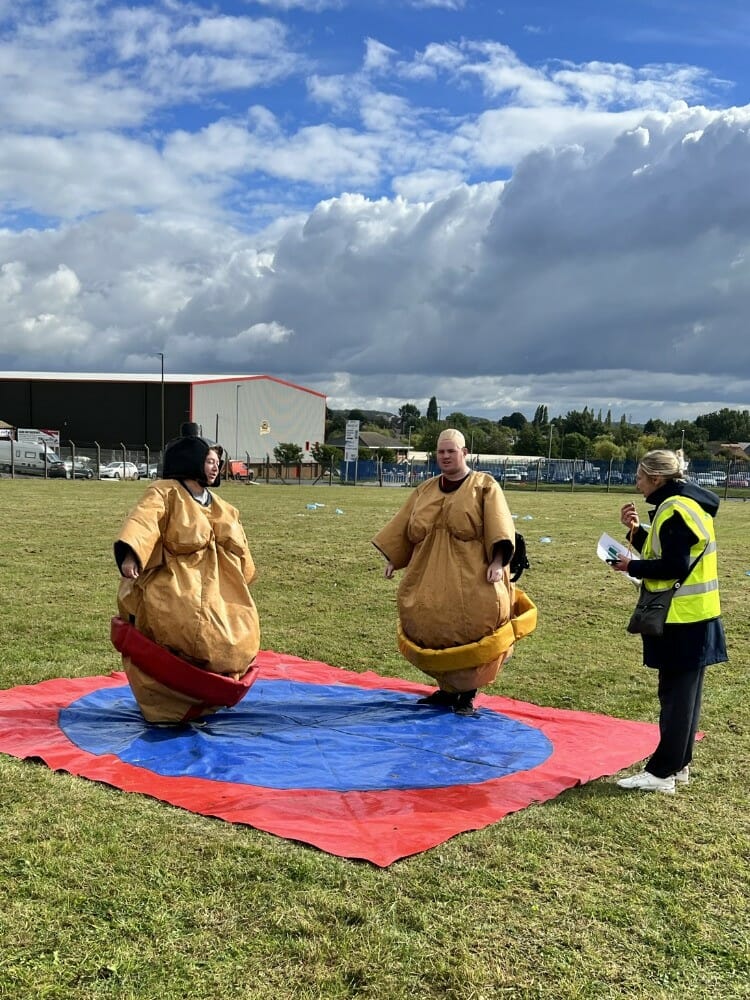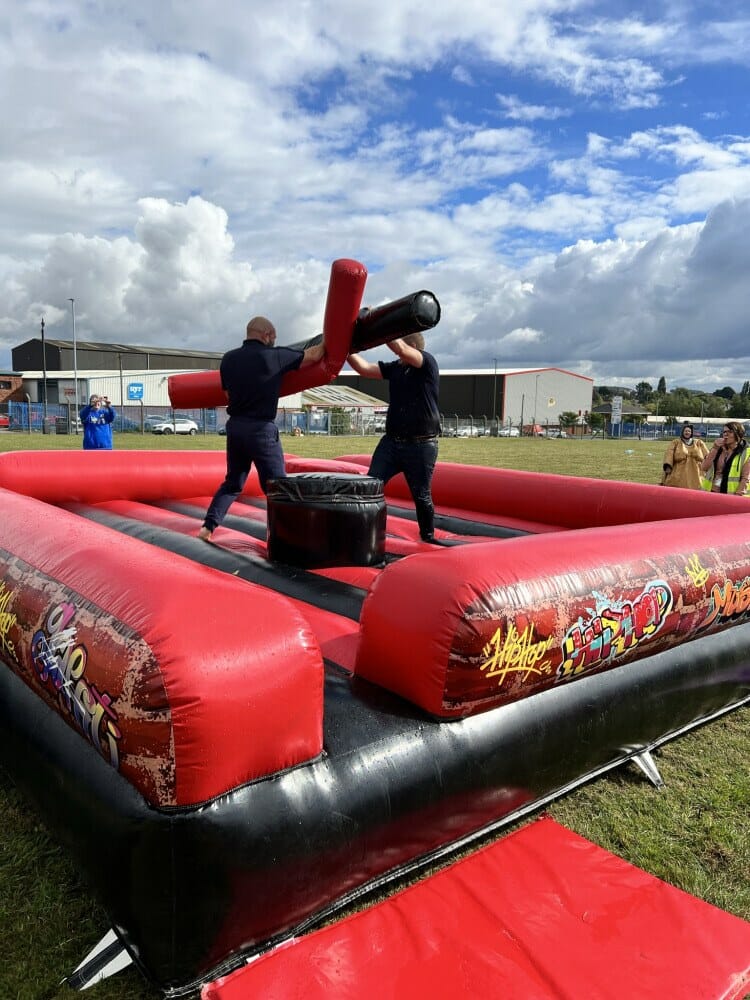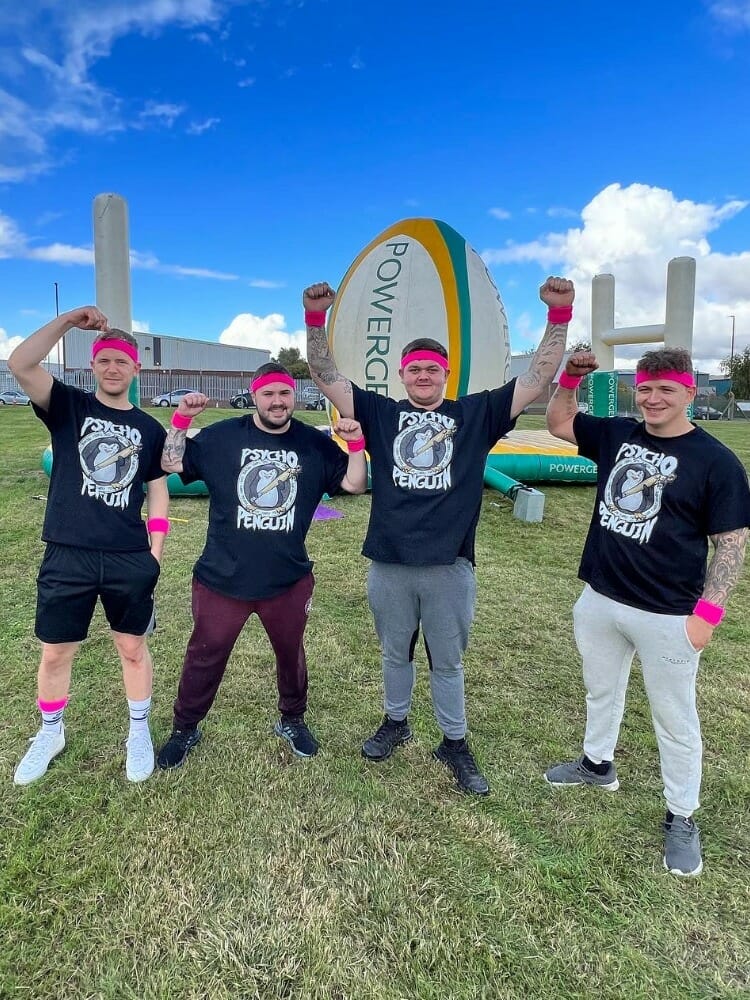 The aim of the day is always to raise some serious cash for some very special charities. In the lead up and on the day, we are pleased to share we raised a staggering £1430! Along with the company donation we had a total of £14600.00 in the pot to donate to the charities put forward. Here's the list of charities we'll be supporting this year.
Penny Rose Go Fund Me, The Children's Hospital Charity, Tommy's Research Into Baby Loss, PACT – Parents Association of Children with Tumours and Leukaemia, Leeds Children's Hospital, Save the Children, Huntington's Disease Association, National Autistic Society, Guide Dogs for the Blind, British Heart Foundation, Prostate Cancer UK, Alzheimer's Society, New Haven Nursing Home, Dementia UK, Macmillan, St Leonards Hospice York, Cancer Research UK, Help the Aged UK, Prince of Wales Trust, Dogs Trust, Spaniel Aid UK & Mayflower Animal Sanctuary.
Thank you as always to our incredible suppliers who donated amazing prizes for us to giveaway on our main raffle. We were given hotel stays, vineyard experiences, Apple Airpods, hair products, bottles of booze and so much more. You guys are incredible, and we couldn't thank you enough.
Here's a round up of the day… watch here!
Roll on next year where we hope to raise even more money for some amazing charities!