It's universally recognised that receiving a drink upon arrival to an event is a surefire way to impress your guests, but why stop the generosity there? We're here to tell you why serving sharing cocktails, like a fishbowl, at your next party is the way forward this summer, creating more personal and memorable moments to look back on for years to come.
In line with this year's summer campaign, Break the Device, we're encouraging Brit's to put down their phones and bring back the art of conversation by reconnecting in person, and what better way to do that than by sharing an ice-cold drink!? We're here to convince you why the single serve is a no-go this summer, as well as providing 5 delicious sharing recipes that'll leave you gasping for more.
1. The Ease of the sharing cocktail
One of the key reasons people choose to make cocktail pitchers is how easy it is compared to making individual drinks, not only does it save time in measuring out more intricate servings, but guests can also help themselves once it's done! This means more time for the host to actually enjoy the party they've thrown instead of slaving away in the kitchen!
Looking for a super quick and simple recipe? Arguably the easiest sharing cocktail recipe ever our Blue Lagoon Fishbowl serves 6 and can be made in under 3 minutes!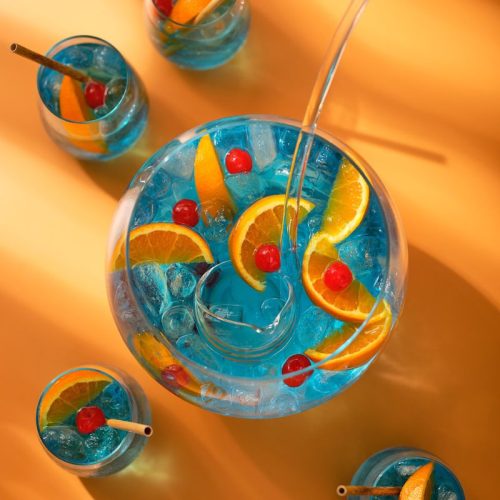 2. Sharing the experience
Events are supposed to be about bringing everyone together, yet when it comes to drinks so many of us just want to do our own thing! We're not suggesting you force everyone into only drinking from the fishbowl all night, but encouraging everyone to enjoy a cocktail together once or twice creates a shared experience, that will help to bring guests closer together– the perfect icebreaker.
We do however insist that on the occasion of a themed party, guests MUST partake in a themed sharing cocktail to kick the party off in style!
If an experience is what you're looking for, serve up our Espresso Martini Sharer and let your guests be the mixologists! This recipe creates a bulk espresso martini mix that serves 6, which can then be added when needed to a cocktail shaker with ice, creating the perfect, frothy martini every time.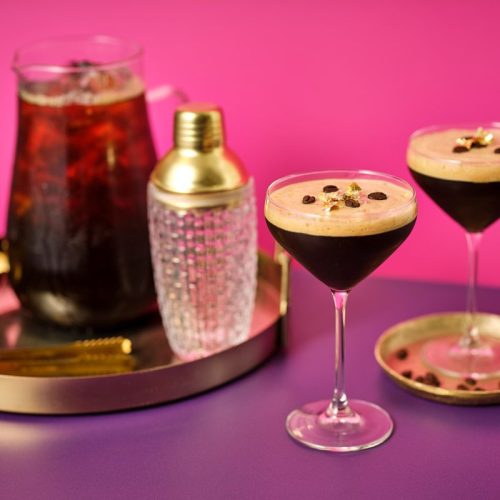 We've declared summer 2023 the summer of the spritz, so instead of wasting the evening away making single spritzers, make up a batch of our Lemon and Blueberry Vodka Spritz ahead of time so your guests can help themselves!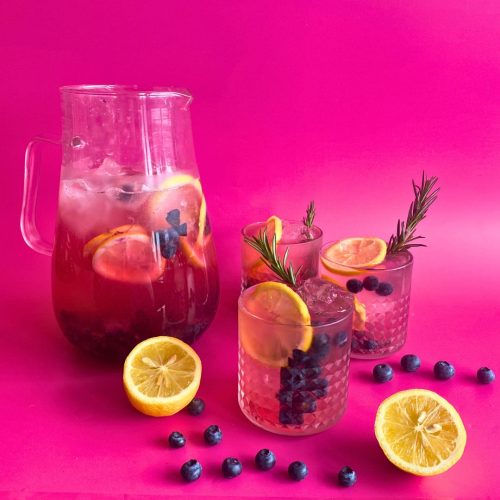 If a vodka cocktail isn't your thing, why not try one of our delicious sangria recipes this summer? With the option for a Classic Red or a lighter White Wine Sangria, we can't get enough of this fruity rose recipe right now!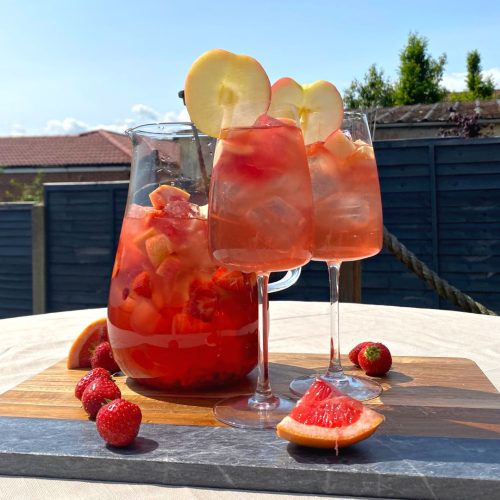 We couldn't forget about the kids, not when the adults are having this much fun! Rustle up this Gummy Fish pitcher, give them some sweets and let the kids create their own fish tanks!