It doesn't seem like 5 minutes since we were last cheering England through the World Cup but we're not complaining, especially now this time we get to enjoy it in the sun! The anticipation for the Lionesses in this year's Women's World Cup has been immense after their incredible success at the Euro's last year.
As we move into the quarter-finals the excitement is really starting to build ahead of our game against Columbia this weekend, with England now the clear favourites to win the tournament after Germany and the USA were knocked out. So far, the Lionesses are holding their ground, headed up by their captain and Chelsea defender, Millie Bright.
Prior to our girls jetting off down under, we sorted Millie out with the perfect post-game recovery pack to keep her on form in training… an ice bath and lots of Party Ice of course! Not only is an ice bath great for physical recovery, which is essential in training for such a huge tournament but also has incredible mental health benefits to aid with focus and clarity.
Check out Millie Bright taking a plunge with our Party Ice below!
Don't take our word for it though, when we asked Millie why she's a fan of ice baths she said:
"For me, ice baths are a massive part of my everyday routine. Not only do they make you feel prepared physically and recovered but also mentally! I just feel super fresh and ready to attack the next day.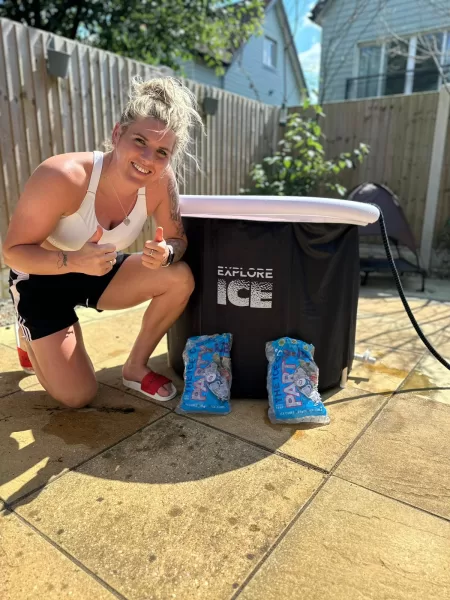 We're thinking of our Lionesses this week whilst we take our daily cold plunges, but if you want to celebrate in a more normal manner, check out our tips on how to host a World Cup party on a budget here!
If you want to learn more about the benefits of cold water therapy check out our blog here.