Give your favourite fizz a festive twist! Pimping your bubbly is easy and can quickly change a glass of fizz into something a little more special. Great to offer as a welcome drink or at a 'fizz and nibbles party'!
To create any of the below simply add 20ml of your chosen flavour to a glass then top with Prosecco or fizz of choice.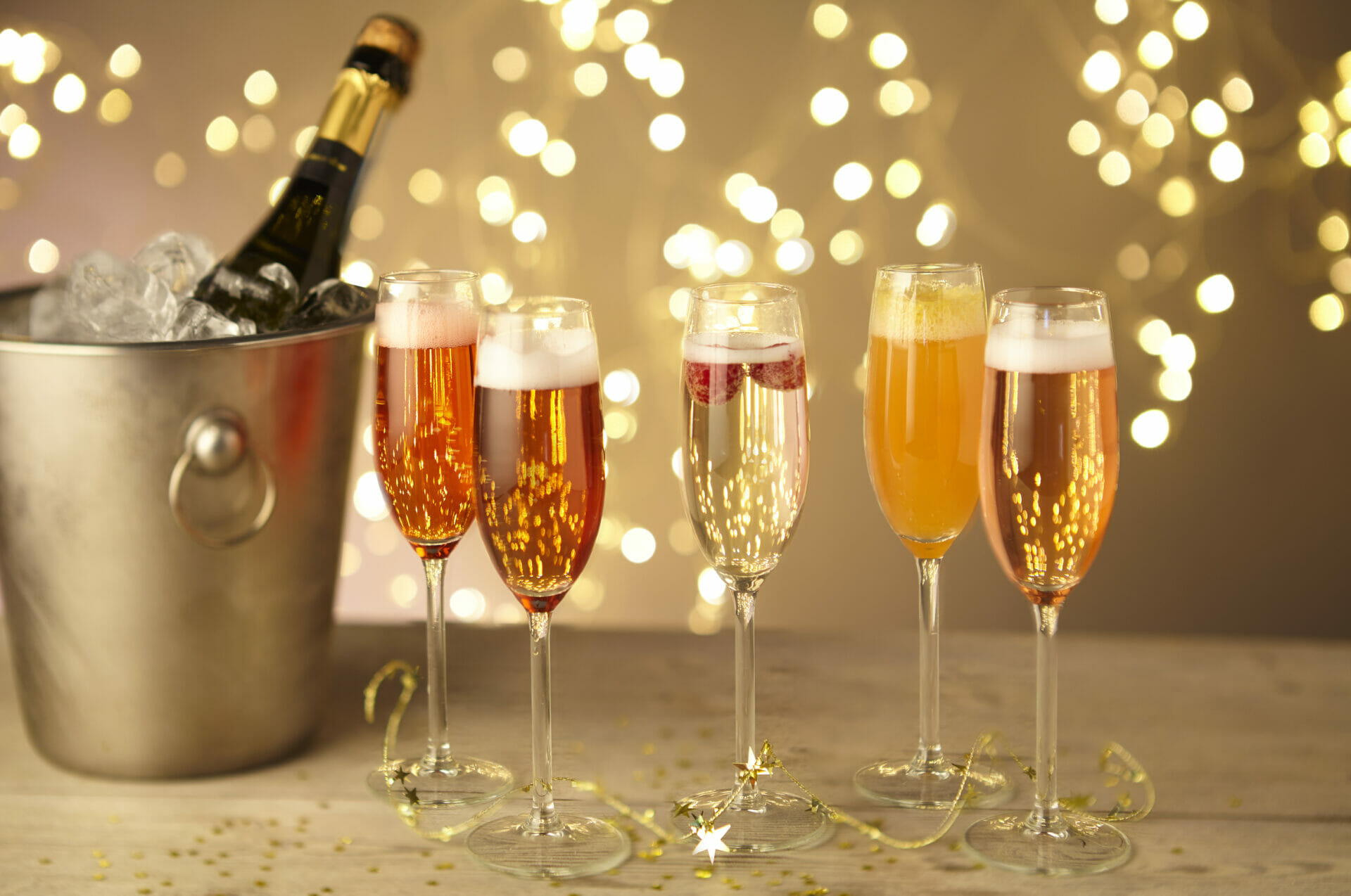 Things to try:
Rhubarb Gin
Sloe Gin
Raspberry Vodka
Impress guests by making your own. See our infusions blog to see how.
Blood Orange Juice
Elderflower Fizz *Alco Free
Add 20ml of elderflower cordial to a champagne glass, top with sparkling water and garnish with a raspberry.
Why not try?
Create a 'Pimp Your Fizz' table at your next party. Simple top guests glasses up with fizz and allow them to pimp it how they like by offering a choice of flavours.
So simple and leaves them to make their own creations. Looking for more festive drink inspo? We've got a page  full of ideas with quick links for you to shop the ingredients.