Welcome Masons Yorkshire Gin, a truly inspirational gin brand from Bedale, North Yorkshire. Masons feature in The Little Book of Gin and The Ice Co's Official Gin Cocktail. We had the pleasure of getting to know Founders Karl & Cathy Mason personally in a face to face interview.
Learn the true values of this Yorkshire gin brand with a glimpse of how their gin is bottled and packed. Following their recent devastating fire, hear how Masons have pulled together with the help of other locals businesses to get them back on track.
It doesn't stop there… Did you know that Masons was the first gin brand to start up in Yorkshire around 6 years ago? With so much to tell, here's a quick fire Q&A.
Tell us 3 fun facts about Masons
1. Cathy's dog isn't allowed in the distillery as it doesn't like the fork-lift truck.
2. 3pm Friday is G&T time (we call it staff research).
3. Masons uses roughly 32,477 juniper berries in every batch of gin.
What was your inspiration around your tea gin?
Karl always had a preference for his gin to be as dry as possible, so he wanted an even drier version of Masons. To be unique he chose to come at it from a totally new angle. He took the original recipe in its entirety and just added 1 simple ingredient – Tea. The inspiration being black tea as it is always dry on the pallet and it works so well with lemon just like gin.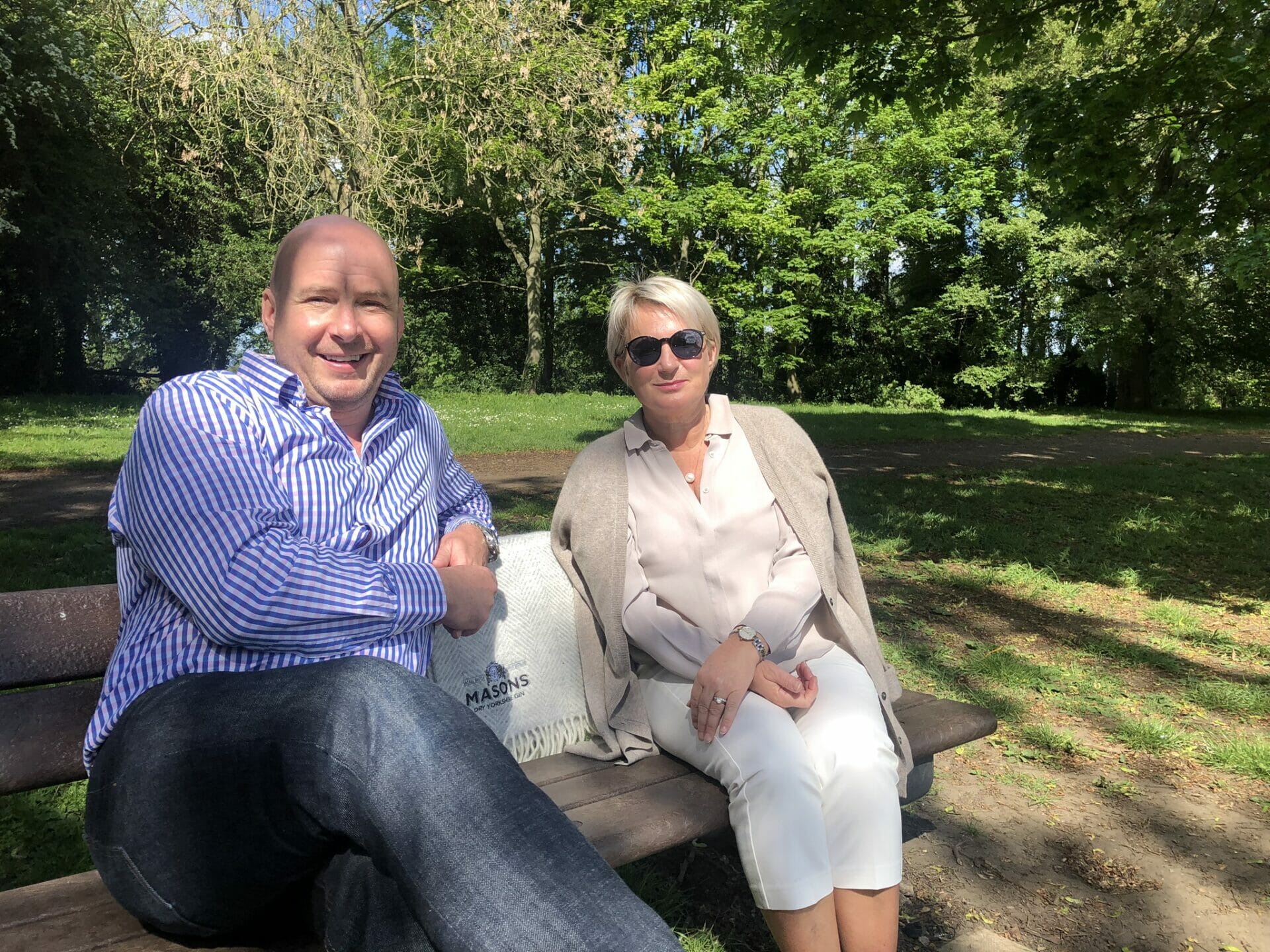 What is one thing you stand by?
Masons stands by creating the highest quality London Dry Gin with unique flavours.
What two things should you not forget when creating the perfect G&T?
Plenty of ice is a given, then a high-quality tonic water but finally you should never under estimate the power of the garnish – it balances, emphasises and adds to the flavours when done right.
The Serve:
Serve Masons Original with all the other ingredients in our Official Gin Cocktail for the summer. If you love an Aperol Spritz or if your 'go to' is a classic G&T, this can be described as a twist between the two. A breakdown of the ingredients can be found in Recipes.
Find Masons in a number of supermarkets and farm shops across the UK including Morrisons, Co op and Waitrose.  More about your favourite gin brands coming soon to Ice News!
Discover recipes with Masons range of gins in our book, available to buy on Amazon.