Here's our 'how to guide' for how to make homemade spook-tacular craft drinks umbrellas for ice-cold drinks this Halloween. Follow our step by step guide and share your creations with us on Instagram.
To get started you'll need:
Orange card or paper
Cocktail sticks
Sharpie pen
Scissors
PVA glue
An ice cold drink to serve it with
1.  First draw a circle using the rim of a cup on orange card or paper.
2.  Next cut the circles using scissors.
3. Now it's time to draw your scariest pumpkin face. Use a sharpie pen for this part. Here's some ideas…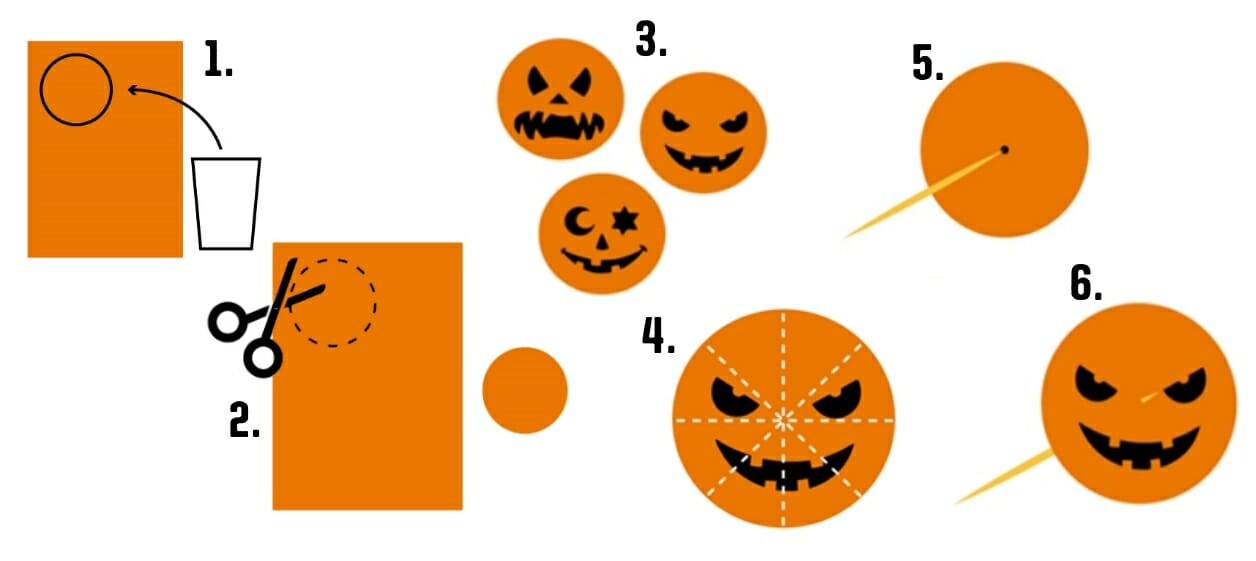 4. Next, you'll need to fold the circle. Fold in half, unfold and fold in half again, this time in the opposite direction ensuring the crease is perpendicular to the first one. Continue until you've done this 4 times creating diagonal creases.
5. Now piece a hold through the centre point of the circle with a cocktail stick and glue in place, then leave to dry.
6. That's it, your pumpkin drinks umbrella is ready! Pop on the edge of an ice-cold drink and enjoy.
Have fun making these fun drinks umbrellas! They're not just for kids either, they look great in our favourite Halloween Cocktails, especially our brand new Poison Apple Cocktail recipe.