Give your favourite fizz an Iceco twist with our top sparkling wine cocktails. Great as a welcome drink or to serve at your next BBQ! Whether you're using Prosecco or any other sparkling wine, pimping your bubbly is easy and can quickly change a glass of fizz into something a little more special.
Firstly, preparation is key. But thankfully, we have made it simple for you:
Source Prosecco or Champagne flutes (although some work well in a slim wine glass too)
Chill the Prosecco / sparkling wine – Top Tip: put it in an ice bucket with Party Ice and water for 30 minutes before you start. If you are enjoying these in the garden (hopefully!) then the ice bucket does the trick perfectly.
In the recipes below, where it says 1 part this is 15ml (usually) but feel free to alter this to suit taste.
So here goes…our Top 5 sparkling wine cocktails to pimp your fizz this summer.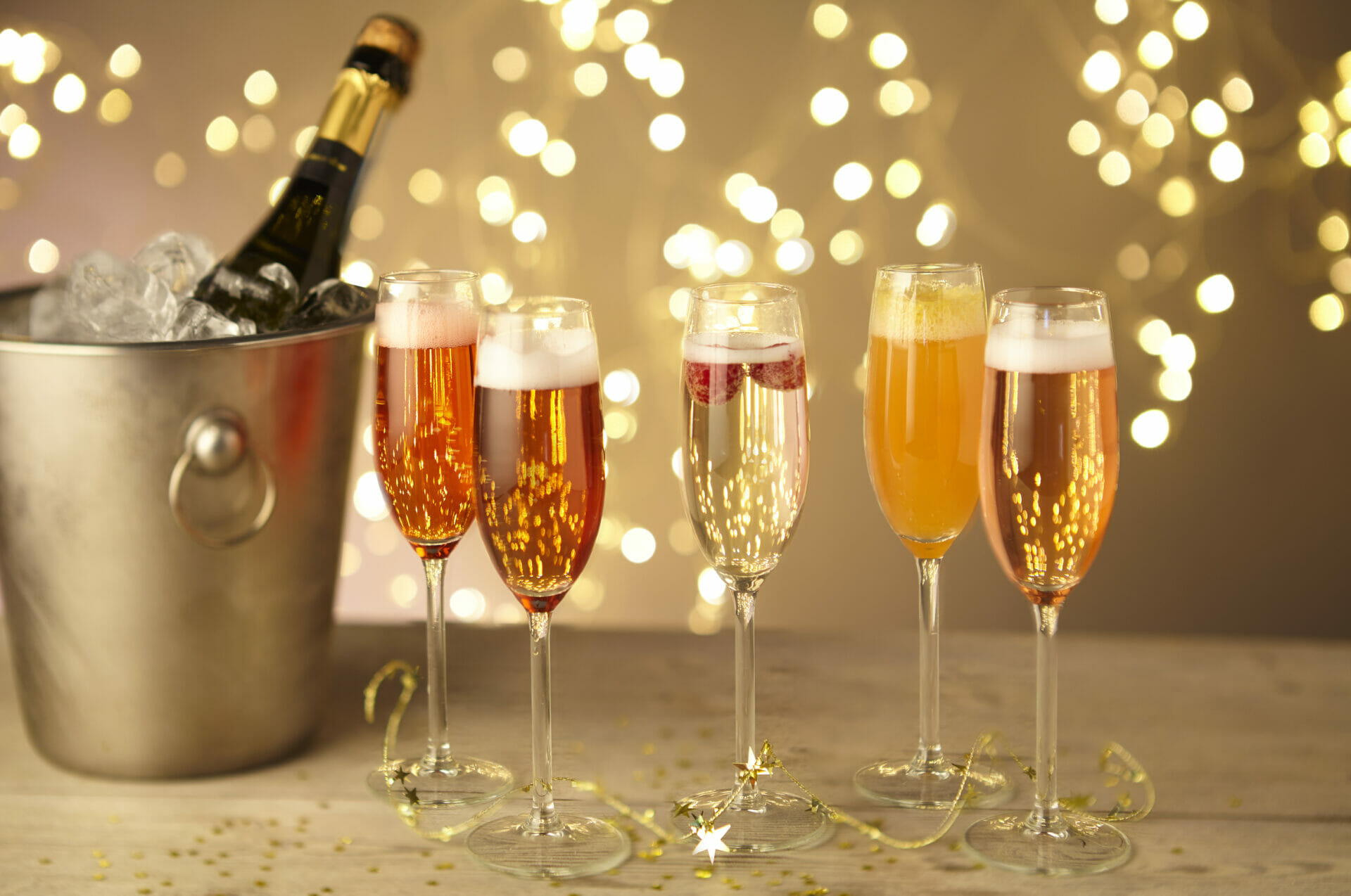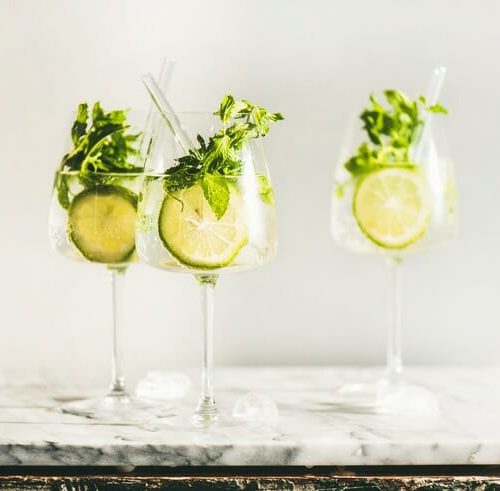 2. Pro-Groni
A relation to the traditional and much loved Negroni. If you don't have both the sweet vermouth and Campari, just use one or the other.
You will need: Sweet vermouth, Campari, a twist of orange zest, 2-3 Super Cubes and Prosecco.
Place 2-3 Super Cubes into a lowball glass. Add x1 measure of each the sweet vermouth and Campari, top up with Prosecco or your choice of sparkling wine and serve with a twist of orange zest – you can either put this in the drink to infuse or on the glass as a stylish garnish.
3. Raspbellini
A bitter twist on a classic brunch cocktail with a sweet hint. And in our expert opinion, great for any time of the day (and year!). If you haven't pimped your fizz before and don't know where to start – try this sparkling wine cocktail first.
You will need: Raspberry liqueur, fresh basil (optional),ginger (optional) and Polar Cube ice.
Simply add x1 handful of Polar Cube ice and x1 measure of raspberry liqueur into a glass. Top up with sparkling wine or Prosecco. If you like ginger and want a spicy note in your drink, add a slice to the glass to let the flavours infuse gently. A sprig of basil also helps balance the flavours and is great for freshness in summer. If all else fails, you still cant go wrong with this drink even without the garnish!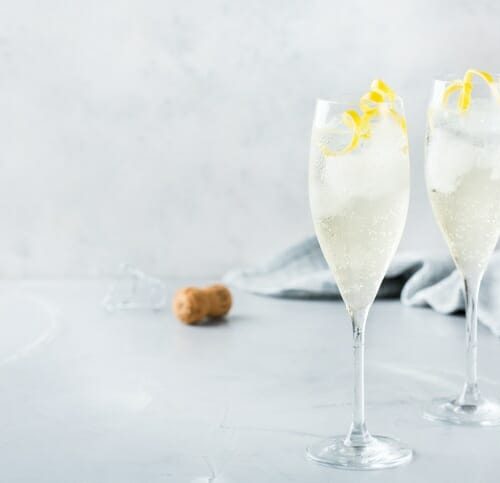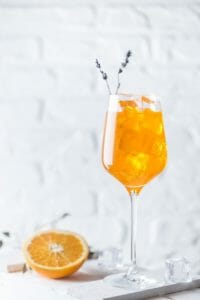 Why not try?
Create a 'Pimp Your Fizz' table at your next party. Simply top guests glasses up with sparkling wine and point them in the direction of your ingredient area. Allow them to pimp their drink how they like by offering a choice of flavours, ice cubes and garnishes.
One final thing, always remember to drink responsibly, especially if you're enjoying the sun in the garden. Make sure you stay hydrated with cold water in-between these delicious Prosecco cocktails. If you are hosting an event, pop bottles of water in your ice buckets filled with party ice to remind guests and allow easy access to refreshment.
If you like these sparkling wine cocktails, you'll also love our summer spritz recipes. Keep an eye on Instagram and TikTok for future news and recipes!