Halloween is the perfect time for kids to conjure up their creative spirit. From decorations, to ghoulish games and more, spending Halloween at home doesn't mean it can't be a boo-tiful family occasion.
If you're looking for homemade Halloween ideas, you're in the right place – the team here at The Ice Co have been throwing around some fang-tastic ideas. But, before you start, grab a pen and paper, so you can gather the ingredients for the perfect Halloween spell.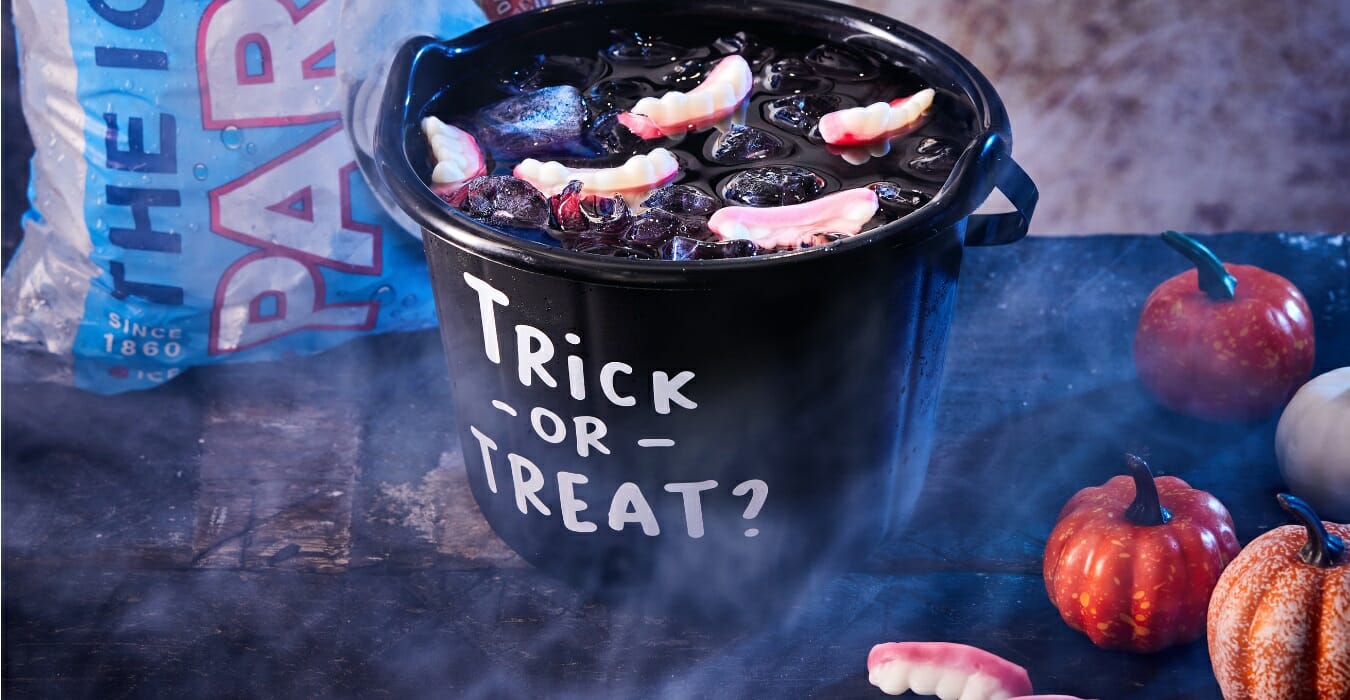 Homemade Halloween with a cold and creepy twist
What can you do with ice? We hear you ask. Well, something as simple as an ice cube tray and a packet of jelly snakes could be all you need to keep the kids entertained this Halloween. It's simple – just pop some jelly snakes into an ice cube tray, pour over cooled, boiled water and pop in the freezer for at least six hours. Voila!
Create homemade Halloween cocktails and mocktails
At The Ice Co, we're no stranger to cocktails and mocktails. And for good reason, they offer fun, flavour and creativity all rolled into one.
Two of our favourites are the homemade Teeth Punch, or Freak Shake, perfect for little bellies. For the grown ups, our Black Widow Halloween cocktail or suitably titled Bloody Mary are sure to hit the mark.
For an extra slice of spooky, why not get the kids crafting these Halloween drinks umbrellas?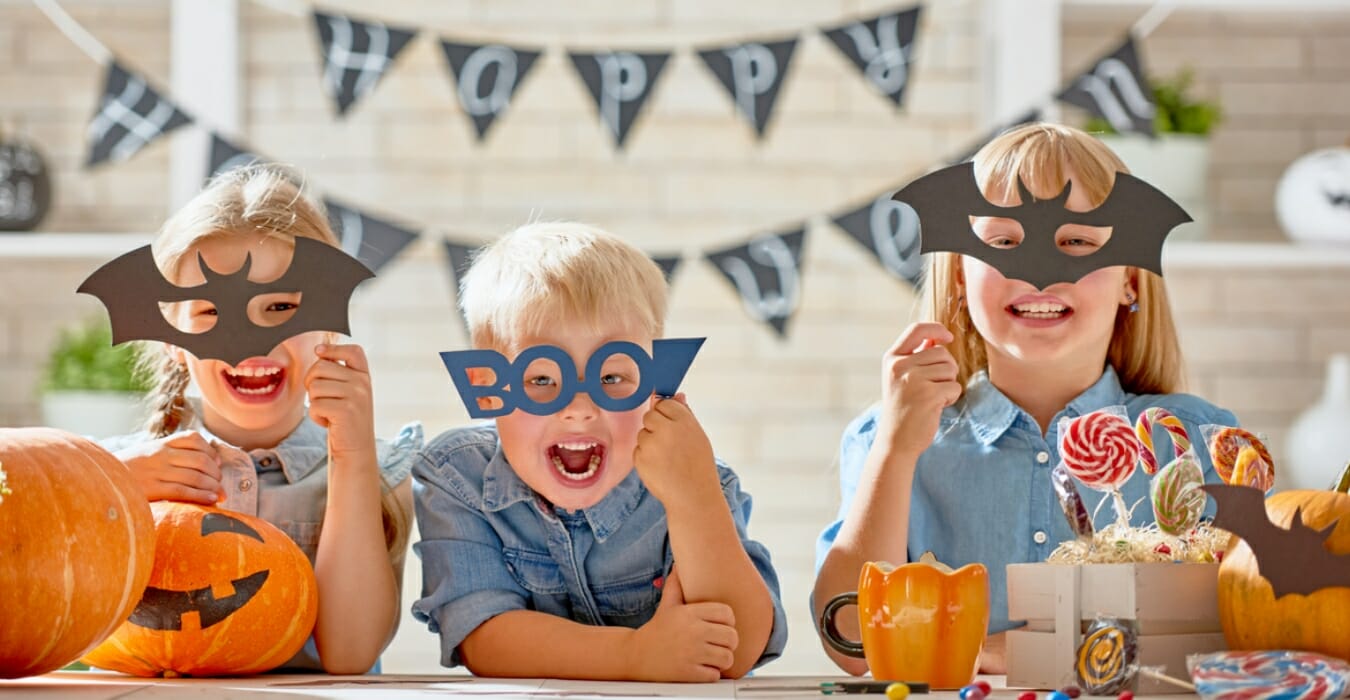 Trick or treat trail at home
There's no denying that Halloween will be a little different this year. But there's no reason why Halloween at home can't be fun.
Drawing from the trusty Easter egg hunt, a haunted Halloween trail or scavenger hunt in the garden is a great way to excite the kids.

Steps for the perfect Halloween trail at home
1. Cut out some ghoulish shapes on card – we're particularly keen on bats, spiders, witches hats and pumpkins.
2. Give your child a Halloween trick or treat bag to fill up
3. Think about where you'll hide the clues and prizes. Prepare for rain and find hiding spots in the home too, just in case.
And don't forget to try our favourite Halloween Cocktails, especially our brand new Poison Apple Cocktail recipe.
4. Depending on the age of your child will determine how difficult you make the clues. Check out this post for inspiration.
5. Go with your child around the garden, collecting up the sweets and treats as you go.
6. Depending on how creative you're feeling, you could even create some Jack O' lanterns to decorate the trail.
Make a Halloween-inspired blended Frog slushie
A homemade Halloween drink doesn't have to be full of nasties. This blended frog slushie is suitably ghoulish, with a healthy dose of vitamin C.
This thick, green and speckled drink combines the theatre of Halloween with a tasty twist the kids are sure to love. Oh, and the best thing about it is, it can be adapted for adults by adding a measure or two of spirits, woooo!
Ingredients
2 handfuls of ice – either Party Ice or Crushed Ice.
1-2 kiwi fruits
1 dash of vanilla syrup
1/2 cup of water
1 large frog sweet, to serve
Strawberry ice cream sauce
Method
1. Peel the kiwi fruit and put into the blender with the ice and water.
2. Blend until you have a slushie texture, adding the vanilla syrup.
3. If you're adding alcohol for the grown ups, pop that in now.
4. Serve, dressed with a large frog sweet and a small squirt of strawberry sauce.
5. Voila!
Whatever you choose to do at home with the kids this Halloween, we hope we've given you some tricks to keep up your sleeve. Most of all, we hope you eat, drink and be scary!
Have you got any Halloween at home tips to share? Let us know and share with us on Facebook or Instagram!